Gaining a greater understanding of the AusProof range of products helps improve the safety, quality and longevity of their use.
No equipment or machinery can be expected to perform without correct handling and maintenance so we have created a series of helpful 15 minute courses which are ideal for your next toolbox meeting.
Help improve understanding of electrical cable couplers in the industry and increase product life, product respect and safety.

Each individual training course is designed to be quick and to the point, without consuming company time.

Courses can be completed over a period of time.

Courses are split into two areas – theory and practical aspects of cable couplers.

Courses provides a wide range of product knowledge, from understanding flameproof paths and phase segregation through to cable handling and terminations.

Knowledge is king – as product understanding grows and how a product is made, employees confidence with handling and using the product correctly and safely.
AusProof are original equipment manufacturers of electrical cable couplers and components used in underground, open-cut and metalliferous mines as well as tunnel excavation projects. Today, the Queensland-based company is widely recognised for high voltage coupler and adaptor systems that demonstrate state of the art technology, with innovative designs and features.
With an unmatched reputation for innovation and reliability, AusProof have been industry leaders in coupler research and design for over four decades. Enabled by their expansive academic and practical knowledge of high voltage capability they have good reason to be proud of their many ground breaking achievements such as the manufacture of the worlds first 33kV coupler.
Since 1978, AusProof has continued to rethinking old ideas, test beyond what is required and generally thinking outside the box to produce world class products that are safe not only for open-cut and underground mining, but also for most hazardous mining environments.
AusProof's coupler systems are designed in Australia, with all components proudly manufactured in Gladstone, Queensland. Their dedicated on-site research and development lab, is fed by the profits of their success and is responsible for all key AusProof product features such as:
Phase segregation

Air removal

Insulating materials that extinguishes arcs and faults

Flameproof paths that are replaceable

One piece contacts

Reduction of parts

Ease of termination on cables

Adjustable glands and smart coupler design allows ease of handling.
660 – 1,100 volts
60 and 90 amp
Restrained plugs and receptacles
660 – 1,100 volts
150 amp
Restrained plugs and receptacles
660 – 3,300 volts
300 - 425 amp
Restrained plugs and receptacles
6,600
800 amp
High voltage couplers
11,000 volts
800 amp
4 bolt high voltage couplers
11,00 volts
800 amp
High voltage couplers
22,000 volts
425 amp
High voltage couplers
HIGH VOLTAGE – FLAMEPROOF
11,000 volts
800 amp
High voltage flameproof couplers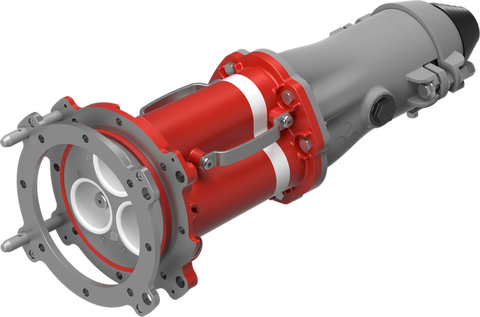 11,000 volts
800 amp
High voltage removable
Flange flameproof couplers