Whatever the application, there's an
Apex Heavy Duty submersible dewatering pump to meet your needs.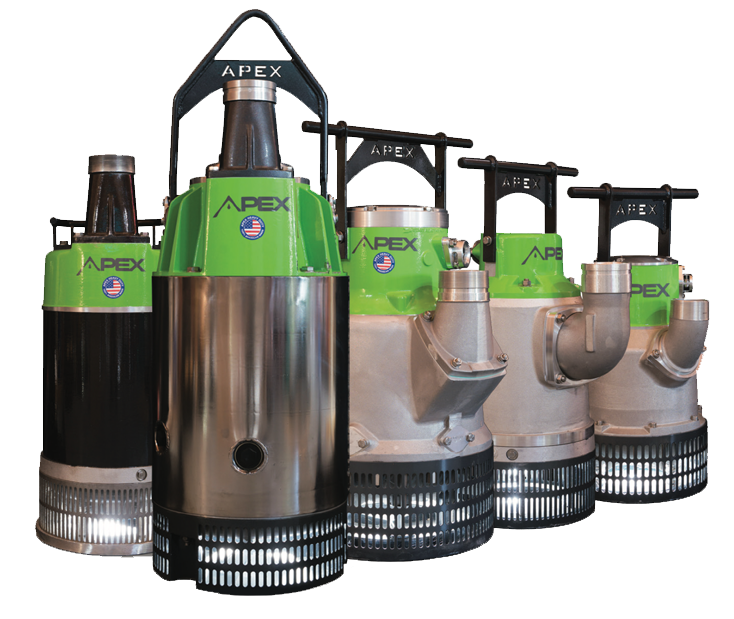 Models are available from 6hp to 60hp. Apex pumps flow up to 1000 US/GPM and pressures up to 150 psi.
Every APEX Heavy Duty submersible dewatering pump built is tested hydraulically and electrically before it leaves our manufacturing facility. A pump performance sheet with hydraulic and electric data is provided with each pump as tested. This insures the end user is receiving the high efficiency APEX Heavy Duty pump to get the job done. All APEX Heavy Duty submersible dewatering pumps have been tested and carry the ETL Listed Certification Mark for safety and quality.
APEX Heavy Duty pumps and parts are manufactured with premium grade aluminum, stainless steel, urethane, and cast iron. Our machining tolerances, heat treating specifications, fabrication, and assembly processes are strictly adhered to. This allows APEX Heavy Duty to provide our valued customers with the highest quality, durable pumps and parts at an economical price.
All the parts manufactured by APEX Heavy Duty are interchangeable with the Flygt™ BS 2000 series models. If there is a Flygt™ referenced part number associated with the APEX Heavy Duty part number in our catalog, the parts will correctly fit and perform as designed. We stock over $ 1,000,000 in repair parts for immediate shipment.
The company was founded in 1996, and has been located in Osburn, Idaho, from the start. For 20+ years we have been developing, researching, and manufacturing Apex Heavy Duty submersible dewatering pumps. We began designing and producing submersible pumps in 1996 to meet the needs of construction sites and mines. Over the years, we have earned a worldwide reputation for its high quality products that are produced in the USA. Peak Mechanical exports its products to countries worldwide.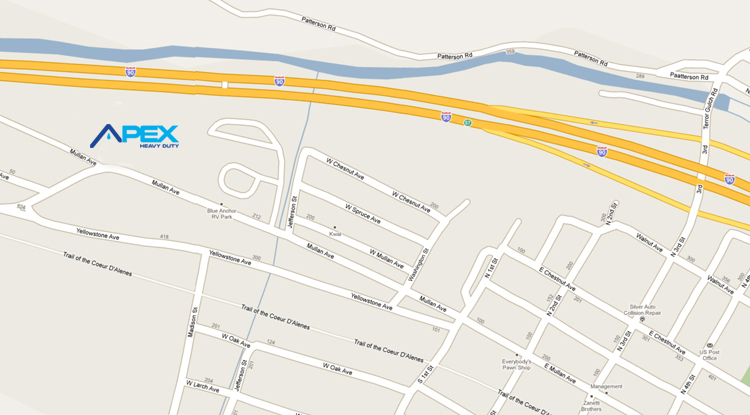 Physical Address:
400 West Mullan Avenue
Osburn, Idaho 83849
Mailing Address:
P.O. Box 725
Osburn, Idaho 83849
Visit www.riftxone.com today to download your Free Trial of the latest version of Rift TD and to view licensing options. Purchase at a fraction of the cost of other packages. Rift TD is constantly evolving. Take advantage of annual maintenance to receive constant support and the latest improvements and new features.
Contact us for modelling support and additional training needs.
Contact details:
Web: www.riftxone.com
Email: info@riftxone.com