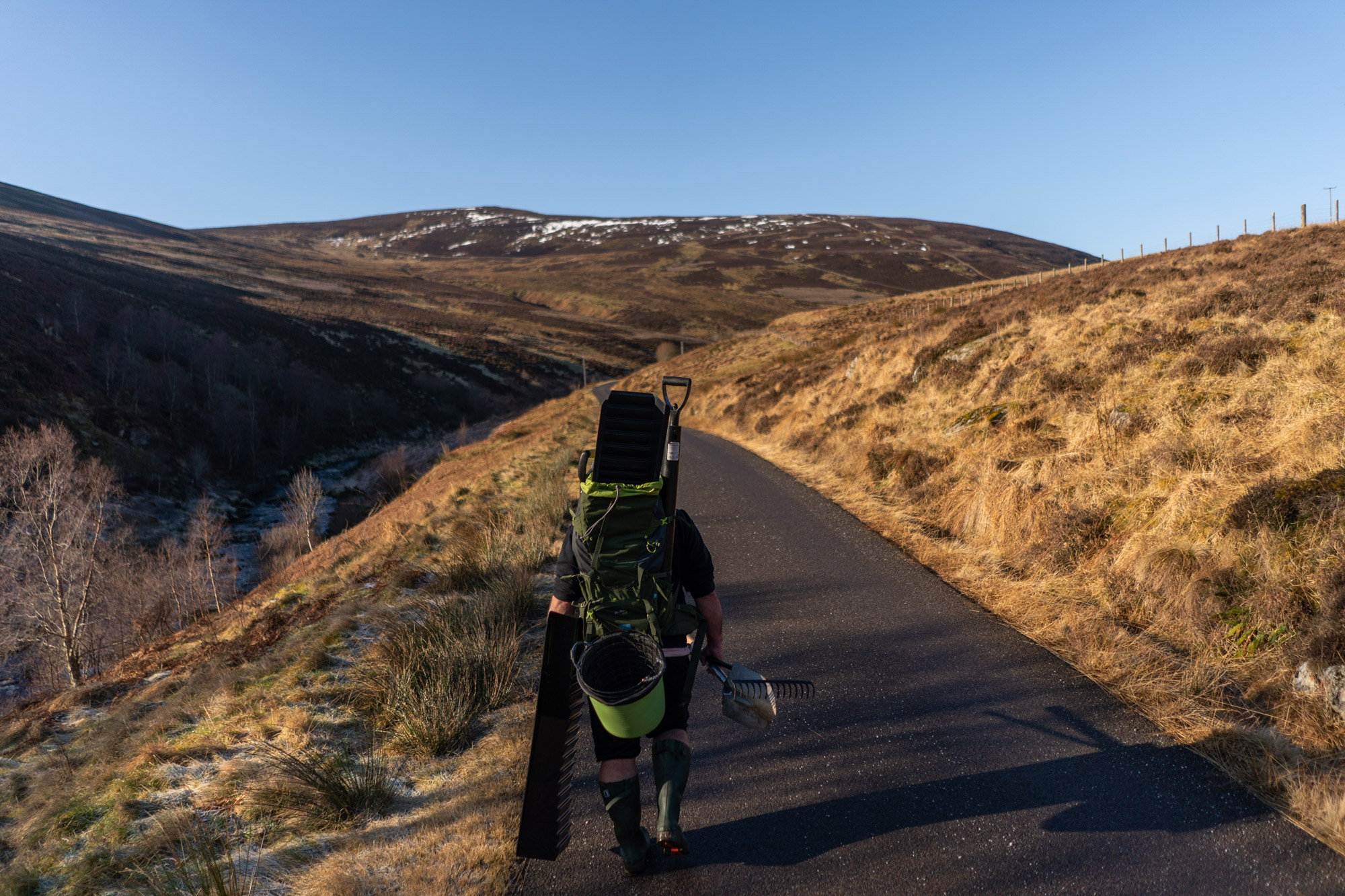 "Extremely profitable": In conversation with Scotgold Resources
Jason Mitchell speaks to Phillip Day of Scotgold Resources about its development of Scotland's first commercial gold mine and plans to ramp up its future production.
S
cotgold Resources expects fourth-quarter 2022 output from its Cononish gold and silver mine in the Scottish Highlands to exceed production achieved in the second and third quarters. The mine began production in 2020, and as Scotland's first commercial-scale gold mine, it is something of a proving ground for large-scale mining projects in the country.
The Australia-headquartered company produced 2,004 ounces of gold and 10,265 ounces of silver in the third quarter to end-September 2022. It said it expects to produce 3,000 to 3,900 ounces of gold in the fourth quarter, following a record production of 3,531 ounces of gold in the second quarter.
Here, Phillip Day, Scotgold's managing director and chief executive officer, discusses how the company became Scotland's first commercial gold producer, how it plans to start further drilling in the future, and how it has become one of the highest-margin, lowest-cost gold producers in the world.
// Phillip Day. Credit: Scotgold Resources
Jason Mitchell: Has mining happened in this part of Scotland before?
Phillip Day: There has been lead mining and smelting in the Tyndrum area since the 1740s. There are various types of veins that run through the mountains near Cononish, some are lead-bearing which the historical miners were following, and others are gold-bearing. It just so happened that the historical miners extracting the lead didn't know about the gold and missed the gold-bearing veins by a couple of metres. If they had explored a bit further down, they would have found it; luckily for us they did not.
In the Eighties, through various exploration methods, geologists increased their understanding of the deposit and discovered the gold-bearing vein. It has taken since then – through various phases of exploration, drilling and obtaining the financing, obviously coupled with the gold price increase – to get the Cononish gold mine into production.
What is the current status of your mine? What are Scotgold's objectives?
We are in commercial production. We have achieved that hurdle that a lot of mining companies focus on and achieve, generally-speaking, after the 18-month mark, when you are making more revenues than your costs. We achieved that at the end of the second quarter this year. We now have around one hundred people working for the company, a headcount we are actively looking to increase as our mining operation continues to grow.
Our mine is estimated to contain 555,000 tonnes of ore with a total gold resource of 266,000 ounces and total silver resource of 1,096,000 ounces, which we believe, through near-mine exploration and development can be significantly increased.
What differentiates us to many global gold producers is the high-grade nature of our mine. We run an average grade of around 11 grams per tonne of gold, which is exceptionally high and as such we generate more revenues per ounce produced than a lower grade mine would. Roughly, we are producing around 1,000 ounces of gold per month and our objective, in line with our mining plan, is to reach phase two level of around 2,000 ounces per month.
The strategy of the company has been to achieve phase one and then to self-fund phase two. We aim to achieve phase two in the first half 2023 with around 23,500 ounces plus run rate of gold a year.
The financing of the project has been a combination of debt and equity. A lot of the costs associated with achieving phase two have come from self-funding, from the profits from the business since it has been operating. The main shareholders are our directors, led by Nathaniel le Roux, who has around 42% of the equity.
What do you expect the lifespan of the mine to be? Do you have other mineral rights?
The current reserve is just over eight years at the planned run rate. We currently have the mineral rights and the exploration rights across 13 licences which stretch 2,900 square kilometres across Scotland, including the Argyll, Perthshire and Highland regions. Over the last three years we have conducted regional exploration in the form of stream sediment sampling and soil sampling to increase our knowledge of possible gold sources.

During the last six months, we have gone into a lot more detail within the Cononish glen and carried out very low-frequency geophysics magnetics to define vein structures and potential drilling targets. We believe the Cononish gold-bearing vein may extend further than was original thought, and next year we are planning to begin drilling exploration to extend the deposit. If that comes out to at the size we believe, we are looking at reserves increasing potentially from 200,000 ounces of gold to half a million plus.
// Main image: 3D System Model and Completed Installation. Credit: Deimos
What is it like working with the Scottish Government and authorities?
We are incredibly fortunate to have an operational mine in production in a national park of Scotland and thank the government, authorities and local community who have been supportive in helping us build the mine, to where we are today: a commercial mining operation, employing around one hundred people of whom the majority are Scottish. Operating in the national park, we have an important duty of care to the environment and have best in class processes to support sustainability; for example we utilise dry stack tailings and are one of the only gold producers in the world that does not use cyanide in our production.

It's our vision to build an inter-generational mining company for the future. We have a bursary with the University of St Andrews for geology students to complete a placement with Scotgold and actively learn on-site at our Cononish mine. We hope to build the Scottish mining industry and help future talent know that a career in mining is a viable career opportunity.
How profitable do you expect the mine to be?
Our gold is paid in US dollars, and the price of gold today is sitting a fraction above $1,765 (£1,450) per ounce. Our all-in sustaining cost of production is roughly $662 (£544) per ounce. It is extremely profitable. Once we get up to the full run rate next year, the people that bought into the project early will be extremely happy.
// Main image: Gold exploration in Scotland. Credit: Peter Summers via Getty Images