Speedcast on mission critical communications and the "connected mine"
As an expert in high-speed connectivity, Speedcast has made it their mission to provide solutions for vast bandwidths and interoperability at remote mining sites. Yoana Cholteeva spoke to Speedcast senior director, IoT product and services, John Geasa, to find out why these technologies are essential for the "connected mine".
The concept of digital connectivity at mining sites, where self-driving vehicles, video cameras, and backhaul networks are working together to improve safety and yield, is gaining worldwide recognition. The concept of 'the connected mine' brings multiple advantages, such as safety, remote management, and accurate predictions, which have become all the more relevant during the Covid-19 pandemic.
With automated equipment reducing employee exposure to potentially hazardous environments and preventing close staff contact, features like sensors and surveillance cameras can detect issues where urgent action needs to be taken to improve safety.
Speedcast senior director, IoT product and services, John Geasa, explains the potential of 'the connected mine' and gives his recommendations to mining operators striving to improve connectivity at their sites.
Yoana Cholteeva: Could you tell me a bit more about the concept of the 'connected mine'?
John Geasa:
The 'connected mine' comes from mining operators turning to digitalisation to transform their productivity, profit and safety levels. The concept integrates solutions such as automated machinery, data analytics, sensors, connectivity, and surveillance systems which are built into the fabric of the mine.
All these features are linked together to create the 'connected mine', providing a detailed and insightful picture of the overall operations. With mines being so vast, the connected mine builds on the essential communications required to coordinate activities and keep people safe, with layers of digital systems and applications creating an essential management platform.

Through this, senior members of staff can make swift decisions based on accurate, real-time data, drawn from things like sensors and asset trackers, to improve efficiency or remove hazards.
With exploration becoming more expensive and reserves harder to access, productivity in the mining industry is falling. It also remains one of the riskiest industries in the world. While mining only employs around 1% of the global labour force, it generates 8% of the world's fatal accidents. A major breakthrough is needed to help improve health and safety performance, as well as profit levels. This is where technology and the connected mine in particular has a huge part to play.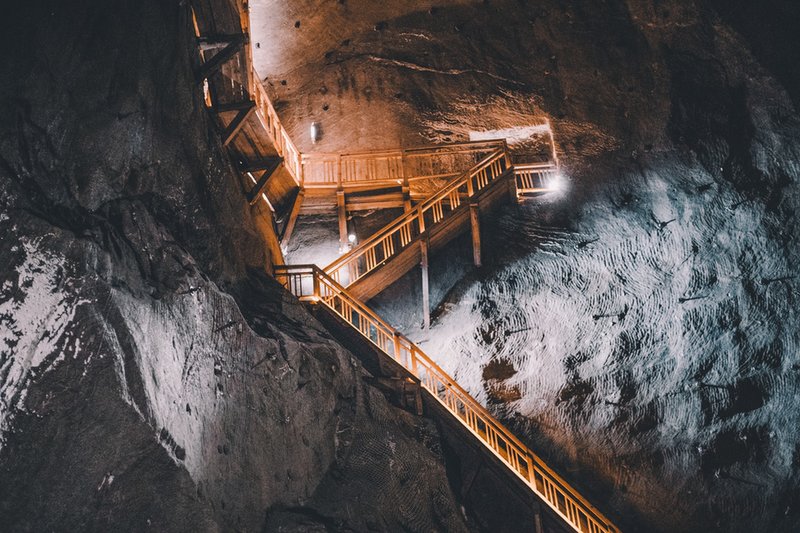 More than half of the country's coal mines are managed by pro-Russian separatist militia.Credit: DmyTo/Shutterstock.
How important is the application of IoT in the mining industry?
The World Economic Forum forecasts that by 2025, digitisation will have added more than $425bn of value to the mining industry. It will also save around 1,000 lives and prevent 44,000 injuries. Deploying these systems is a complex undertaking due to the time, money, and infrastructure that is required. But the profound impact they have in tackling industry challenges is overwhelming.
The connected mine has delivered huge improvements in safety and automated surveillance, alongside video processing systems, play a key role in monitoring workers and ensuring rules are always followed. The same applications can be used to boost productivity levels. Sophisticated analysis of information collected from sensors enables bottlenecks and cost inefficiencies to be identified.
Data processing systems can also generate predictive schedules for maintenance. This allows for minimal equipment downtime as quick service times prevent operations halting due to a major breakdown. At a higher level, the connected mine enables real-time analysis of operational data to generate recommendations on processing methods that inflict less environmental damage.
One of the biggest advantages of having a 'connected mine' is you can generate a 'digital twin'. Data from the mine's operations can be harnessed to create a replica and, along with real-time information flowing from the field, can be used to put certain scenarios into practice. For instance, proposed changes in productions can be tested in great detail and accuracy before being installed within the real mine.
Do you believe that digital connectivity and IoT will become widespread in mines around the world anytime soon?
We have already seen mining businesses around the world implement digital technologies as a way of managing efficient operations, improving safety, and increasing profits. Hindustan Zinc incorporated a connected mine within its Sindesar Khurd operation, in India, in 2018 and saw overall improvements in efficiency.

Utilising data from its drills, loaders, trucks, and other equipment underground, as well as digital platform tracks, it is able to identify bottlenecks and areas that needed work better to boost productivity.
Another case saw Goldcorp cut its electrical consumption in half and reduce overall costs at its Éléonore gold mine in Canada. This was achieved by installing infrastructure that could remotely control the fans to adjust underground ventilation, creating efficient energy use and better control over potential hazards relating to lack of ventilation.
Mining will always be a challenging operation; commodity prices will surge and decline and the struggle to access reserves will continue to grow. The connected mine supports operators by improving the predictability of their operations. The deeper insights achieved also give managers the ability to make the best use of employees and assets whilst managing safety requirements and environmental impacts.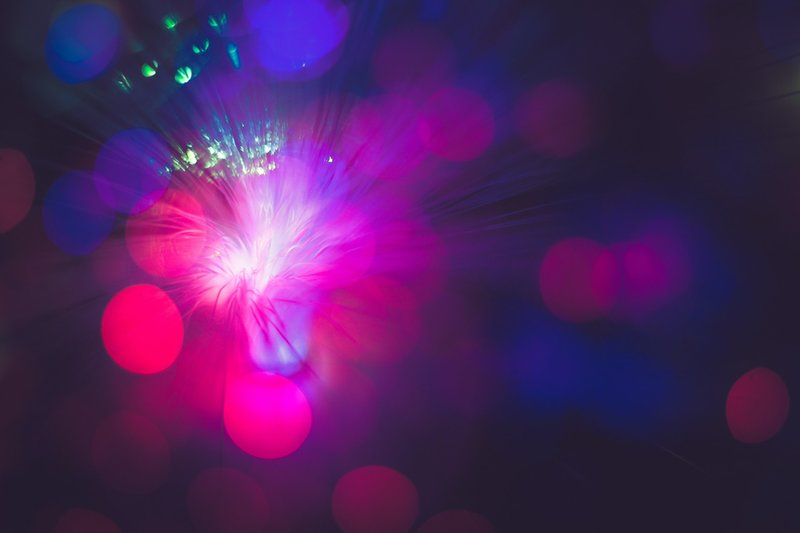 What advice would you give to mining operators currently trying to improve connectivity in their mines?
On-site connectivity is of fundamental importance to ensure all aspects of the connected mine work reliably, safely, and securely. With managers reliant on the data it collects to make operational decisions and safety-critical infrastructure too, it is essential that network outages do not happen and that real-time data can be managed seamlessly.
Having a private wireless network to connect every device is of huge benefit. It is networks like this that enable every part of the connected mine to work in harmony for the best performance possible, allowing for predictive maintenance, remote operations, and machine-to-machine communication.
Being able to utilise an LTE local network offers greater coverage and capacity than Wi-Fi for the large amounts of information needing to be relayed. It additionally allows for low latency, jitter, and the unique ability to maintain links without line of sight.
The Sandvik Group, a leading supplier of mining equipment, has integrated such a system within its operation of autonomous trucks and loaders, using real-time monitoring of underground and outdoor environments to allow for remote diagnostics, control, and authentication and to keep people safe.
What other trends do you see taking over the mining industry in future?
The concept of the connected mine takes more than just technology on the ground; it requires mine connectivity that can reliably handle high volumes of data as managers rely on the entire system for making justified operational decisions. Due to mines' remote locations, multiple communication technologies are needed to deliver the high-performance connectivity needed.
Multimode terminals are a key component of the connectivity needed, supporting varying satellite bands, microwave links, and cellular service, as well as seamless interconnectivity with local networks.

Terminal software should also be considered to manage the making and breaking of connections, along with a dedicated global network made up of satellite, fibre, high-performance cellular base stations in strategic locations and high-capacity peering with wired and mobile networks. Intelligence within the network is also useful for identifying the best transmission routes to automatically switch to for best performance at the lowest cost.
We expect greater significance will be given to achieving better connectivity that will enable the digital transformation of mines to continue unimpeded. Greater emphasis will be put on creating new innovations which will boost capacity and promote better connectivity for the seamless, successful operation of the connected mines of the future.
"Queensland's resources sector provides one in every five dollars in the Queensland economy, sustains one in eight Queensland jobs, and supports more than 15,400 businesses and community organisations."
AusProof is celebrating 25 years of business in Australia in 2019.