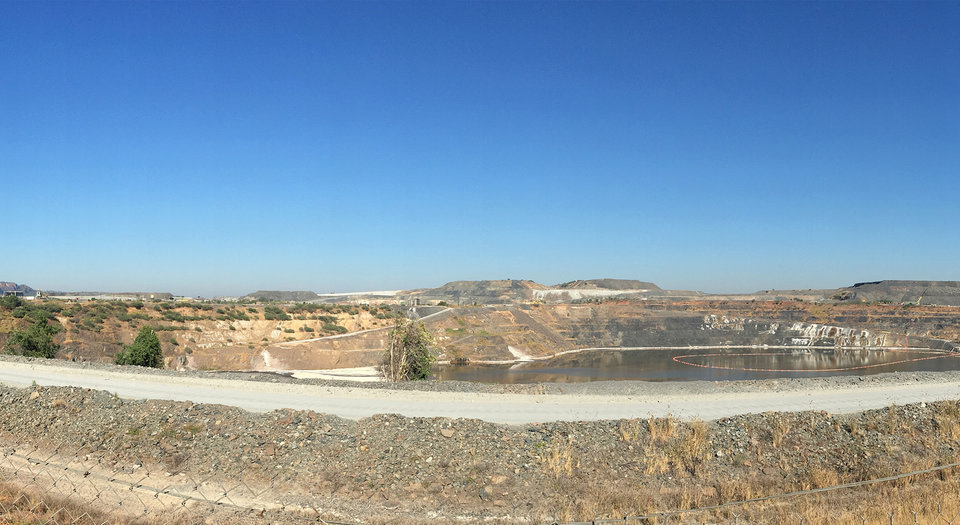 How long should a miner commit to oversight?
A subsidiary of Rio Tinto is currently in mediation with the Australian Government over continuing commitments to scientific monitoring of the Ranger mine. Yoana Cholteeva examines the dispute and takes a look at some positive examples of land remediation.
Land rehabilitation as part of mining oversight is an essential process where the land in a mining area is returned to some degree of its former state.

Recently, a new dispute over the rehabilitation of the Ranger Uranium Mine in the Northern Territory of Australia, owned by a Rio Tinto subsidiary, once again reignited the debate over how long a miner should maintain oversight once operations have stopped.
Rio Tinto's oversight dilemma
Energy Resources Australia (ERA), a subsidiary of Rio Tinto, is currently in mediation with the Australian Government over payments for scientific monitoring of the Ranger mine, which is scheduled to close in January 2021.
Under an agreement signed with the government, the Ranger mining site, which is on the edge of world heritage wetlands, must be rehabilitated by 2026.
Speaking to ABC in October 2020, Gavin Mudd, a member of Ranger's independent technical consultation committee, said that the dispute was over funding for an independent monitoring agency for the mine, called the Supervising Scientists Branch.
When you're squabbling over $10m to $12m over the next half-decade on a project that's going to cost more than $1bn, it's really perplexing.
Exactly why ERA has decided to reconsider the $2.5m in annual funding is not clear. The firm has already spent half a billion dollars on remediation and is expected to pay another $1bn before the rehabilitation project is complete.
In his conversation with ABC, Mudd said: "I think there's so many of us that really don't know why this sort of decision has been made by head office in Rio and putting ERA in this position.
"When you're squabbling over $10m to $12m over the next, sort of, half-decade on a project that's going to cost more than $1bn, it's really perplexing."
ERA's commitment to continuing contribution
A press release issued earlier in May 2020 said that ERA sought a contractually permitted, periodic review of the terms of its longstanding research funding arrangement with the Commonwealth Government.
"There has been no decision, from any review conducted to date, that ERA's contribution would cease. Accordingly, in ERA's view, any presumption that there will be a change in the funding arrangements is premature. ERA has consistently stated that it supports the role of the Supervising Scientist Branch (SSB) and that a decision as to what research, and any other functions, should be carried by the SSB is a matter for the Commonwealth."
ERA chief executive Paul Arnold said: "ERA is committed to working with the SSB, regulators, and other key stakeholders with the shared goal of rehabilitating Ranger in accordance with the Environmental Requirements, the approved Mine Closure Plan, and the expectations of the Mirarr Traditional Owners of the land."
There has been no decision, from any review conducted to date, that ERA's contribution would cease.
Mediation continues behind closed doors, but the case is a clear reminder that commitments are not set in stone and that clean-up funding for even the most environmentally destructive projects is not guaranteed.
In 2009, the Commonwealth supervising scientist appointed to monitor Ranger mine's environmental impact confirmed at a Senate committee hearing that about 100 cubic metres of contaminant were leaking from the mine's tailings dam into rock fissures beneath the national park every day. There have been more than 150 leaks, spills, and licence breaches at the Ranger mine since it opened in 1981, including a burst leach tank at the mine that released up to one million litres of radioactive slurry in 2013.
Eventually, the mine was forced to close after the local Mirrar native title holders revoked their permission.
// Ranger Uranium Mine near Jabiru in the Northern Territory of Australia. Uranium mined at Ranger is sold for use in nuclear power stations in Asia, Europe and North America. Credit: ChameleonsEye / Shutterstock.com
The legal side of mining oversight
According to the 2006 Leading Practice Sustainable Development Programme for the Australian mining industry, mine closure is preceded by mine completion and when "a completed mine has reached a state where mining lease ownership can be relinquished and responsibility accepted by the next land user".
While national and/or state law jurisdictions regulate specific requirements for closure and associated financial assurance, which also determine the period of rehabilitation, it is essential that members of the mining community are aware of applicable law and regulation in all jurisdictions of operation.
In this respect, the Responsible Mining Foundation CEO Hélène Piaget says that there is not a universal rule, as every mine site relates to a specific and unique local context. "However, there is virtually no end to post-closure concerns, once millennia-old geological equilibria have been disturbed. To the extent possible, it is advisable for restoration and rehabilitation efforts to take place in a progressive manner, i.e. concurrent with mining operations."
Performing appropriate land restoration from the very start is also highly favourable for a company as it reduces its long-term liabilities and assures stakeholders that the company is proactive in its approach to mitigating environmental impacts.
Many major companies have been mothballing operations and selling mines to juniors.
"While remediation rules are particularly strict, there are case studies all around the world where mining operators have managed to abandon their sites without performing closure and post-closure management. Given the current climate and unstable economy, mining firms might even be further inclined to try and avoid rehabilitation costs," Piaget says.
"In the context of price volatility, investment shifts, and now Covid-19, many major companies have been mothballing operations and selling mines to juniors, smaller and/or less resourced companies around the world. The most notable may be Blair Athol coal mine in Queensland, sold for $1 in 2016."
The socio-economic and financial arrangements for closure agreements are especially important in order to avoid dumping the costs on taxpayers and society.
When asked whether such disputes in the mining industry are diminishing or rising, Piaget says: "Actually, there may be a tendency of increase. Climate change is exacerbating most mining-related impacts, so this makes responsible mining practices all the more critical."
New Hope and Anglo-American set a positive example
While some miners might be considering abandoning land before completing remediation, others have gone above and beyond to secure successful land recovery. One example is the efforts of Queensland miner New Hope to rehabilitate 349 hectares of land at its New Acland coal mine operations on the Darling Downs.
New Hope has been continuously rehabilitating the New Acland Mine ever since operations began in 2002, acting on its rehabilitation strategy in parallel with exploration activity. The miner has rehabilitated about 490Ha, with 240Ha of the rehabilitated land currently used for grazing up to 100 cattle, after five years of scientific cattle grazing trials showed that cattle on mined land perform as well as, or better than, cattle on unmined land.
New Hope also established one of Australia's most ambitious and detailed land management programmes in 2006, led by the Acland Pastoral Company, which features innovative cattle grazing trials and a local tree species planting programme.
Another worthwhile example is Anglo American's handling of the rehabilitation at its Dawson Mine, while pioneering the use of blasting techniques to reshape void highwall into final landform position in 2013.
Five years of scientific cattle grazing trials showed that cattle on mined land perform as well as cattle on unmined land.
After the company undertook pre- and post-blast surveying for accurate estimates of how much reshaping and material was required, Anglo-American completed the planned reshaping, seeding the area with a grazing mix of native and introduced species, before treating it with five tonnes of gypsum per hectare in 2017.
The rehabilitated area is currently being monitored for plant growth and species richness, with the process being scheduled to continue every three years to a stable state.
The Dawson Mine rehabilitation project has shown that the technique can be used to reshape mining voids, excavations that usually remain after rehabilitation, which is one of the most challenging aspects of rehabilitation for the industry.
Despite a worrying trend towards miners straying from oversight, as reported by the Responsible Mining Foundation, it is hoped that with new regulations and advancement of mining technologies, attention to remediation will only grow in the future.
// Main image: Credit: ChameleonsEye / Shutterstock.com