An overdue reform: Will the US update a 150-year-old mining law?
After 150 years of royalty tax-free mining, Western US miners could be hit with new bills that could raise up to $2bn for state governments. JP Casey asks whether this could help balance a historically skewed mining industry, or is it more likely to impede domestic production at a critical time for US mining?
T
he Western US is home to some of the most attractive mineral deposits in North America, and the local mining industry has enjoyed decades of productive enterprise. During the Second World War, mines in Colorado provided 80% of the world's demand for molybdenum, and more recently, in 2019, the state's Climax and Henderson mines produced 29 million pounds of the metal.
Meanwhile, in Oregon, the Bureau of Land Management acknowledges over 120,000 active and closed mining claims, with the United States Geological Survey keeping records of over 4,500 mines in the state.
This productivity is owed, at least in part, to generous taxation laws in the Western states, which have encouraged private mineral exploration for over a century. Mining taxes in the West have been governed by an 1872 law that exempted mines from paying royalties spread across 350 million acres of US land.
Yet the law came under fire earlier this year when House Democrats tried to push through a change to the law that would implement mining royalties, but that was opposed by the Senate Committee on Energy and Natural Resources (ENR).
The committee argued that changing the law would disadvantage US-based miners at a time where resource nationalism is turning mineral wealth into a national security issue, but opponents have pointed out that the current law is both atypically hands-off, and badly in need of an update.
With both miners and activists steadfast in their respective opposition to and support for the proposed law, can a compromise be reached for the benefit of the mining industry as a whole?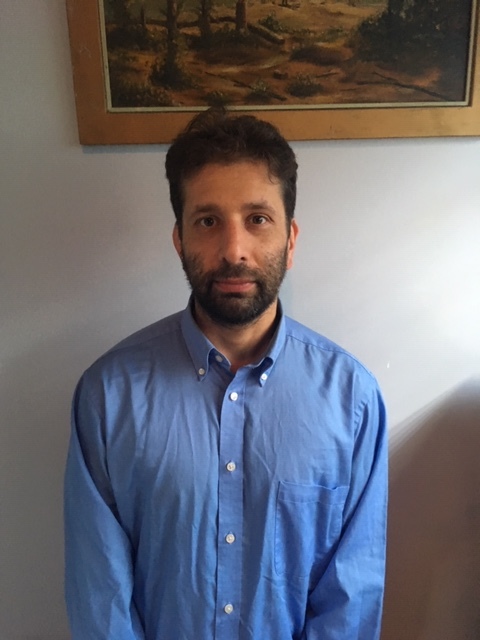 Old law, new arguments
Perhaps the most striking aspect of this debate is the sheer length of time between the implementation of the law and the opposition raised earlier this year. As Aaron Mintzes, senior policy counsel at environmental charity Earthworks, puts it: "Our outdated mining laws were designed to 'settle' the West, in part to evict the Indigenous peoples already living there for tens of thousands of years."
"150 years later, our mining laws still privilege mining over all other uses, including the rights and perspectives of Indigenous communities," Mintzes continues, explaining how, at the very least, an update to the law ought to be considered as times have changed since the 1870s. "Justice demands we don't mine without free, prior, and informed consent of Indigenous, or any, potentially impacted communities."
Beyond this idea of fairness and modernisation, there are economic arguments behind updating the law. Mintzes points out that the lack of taxation means that it is often taxpayers, not miners, who foot the bill for mining clean-up and rehabilitation work. He estimates that US taxpayers have paid $50bn in clean-up fees for half a million abandoned hardrock mines in the US, a figure that could balloon further when considering that there are over 110,000 closed mines in the state of Oregon alone.
Justice demands we don't mine without free, prior, and informed consent of Indigenous, or any, potentially impacted communities.
This openness, and willingness to at least discuss changes to the mining industry, is perhaps best seen in the plight of Rio Tinto's vast Resolution copper mine. The Arizona mine, which aims to produce more than 40 billion pounds of copper and has already received more than $2bn investment from its owners, has seen pre-production stall as environmental and indigenous opposition to the mine have intensified over time.
The struggles of such mines suggests that decision-makers, at least in the West, are more willing to reach compromises than would be implied by the pro-mining letter of the law that governs such projects.
The proponents of legal reform are also eager to point out that their efforts are not only motivated by idealistic environmental dreams, but economic rationale. The proposed reforms heard by the ENR amount to a 4% gross royalty on new mines, an 8% gross royalty on existing mines, and a 7% fee for each ton of rock moved, figures that do not threaten to hamstring the domestic US mining industry that was valued at around $61bn in 2019.
Securing domestic production
While these proposed taxes will not single-handedly alter the landscape of US mining, there is valid criticism that the reforms are coming at an inopportune time, due to the growing phenomenon of resource nationalism. This has seen domestic mineral wealth aligned with national interest, where governments would rather promote domestic mining and mineral self-reliance, rather than relying on foreign imports to meet commodity demands.
This phenomenon is particularly striking in the US, where both the commodities in question, and the fact that many such minerals are imported from its great rival, China, amplify this tension. The National Mining Association (NMA) reported in November that the US imports all of its reserves of 17 key minerals, including the entirety of its rare earth deposits, despite possessing 1.5 million tons of the minerals according to the latest annual report from the US Geological Survey.
Writing at the start of November, NMA president and CEO Rich Nolan used the example of the burgeoning electric vehicle industry as an example of how minimal mining taxes could help encourage domestic industrial production and deliver a net-positive benefit for the environment.
Insufficient supply of key minerals like lithium and nickel is getting in the way of manufacturing EVs and transitioning to reduced emissions transportation.
"Consumers are excited about the promise of high-quality, American-made electric vehicles (EVs)," Nolan wrote. "Ford's F-150 Lightning is completely sold out in Europe, the US and China, according to [Ford president and CEO Jim] Farley. Unfortunately, EVs are not currently affordable for the typical American."
"Insufficient supply of key minerals like lithium and nickel is getting in the way of manufacturing EVs and transitioning to reduced emissions transportation," continued Nolan. "Farley believes that EV battery production must come back to the US to bring costs down. Ford is investing in that future reality with two new next-generation plants that will produce the electric F-Series trucks and the batteries to power them. But the supply chain must come full circle starting at US mines."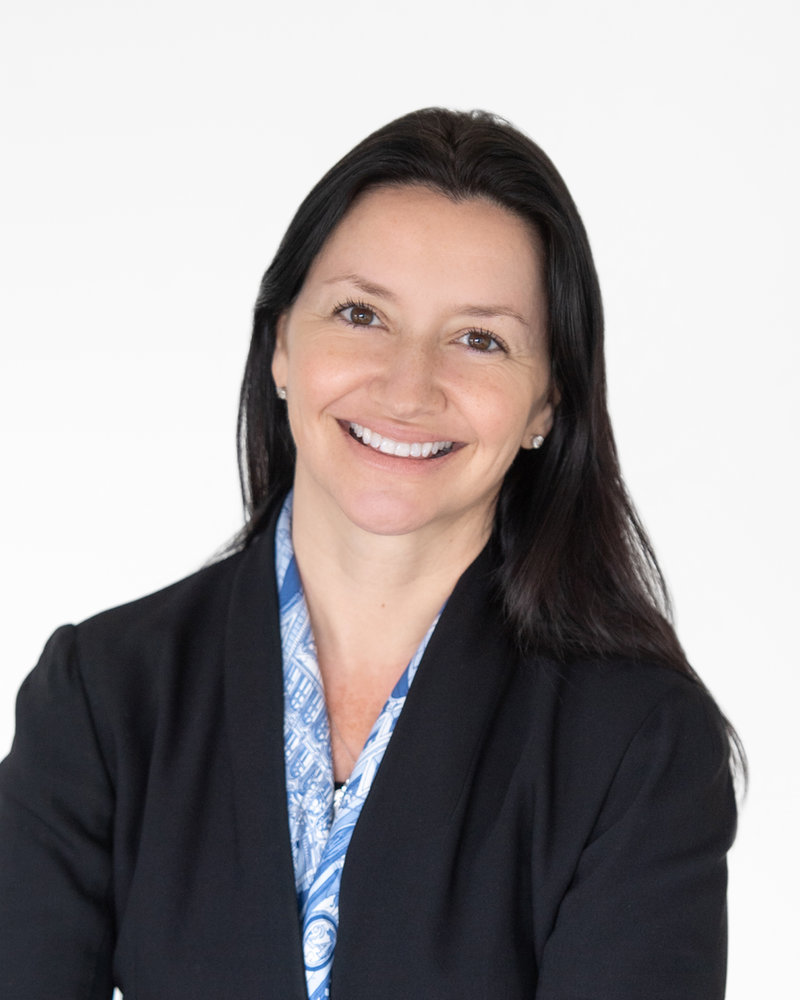 Balancing competition and cooperation
Ashley Burke, senior vice president of communications at the NMA, highlighted the complexities of the network of laws that govern hardrock mining in the region.
"The General Mining Law is not an environmental statute," says Burke. "It is complemented by exhaustive federal and state environmental, ecological, reclamation, and financial assurance laws and regulations – all of which have been updated repeatedly and extensively – to ensure that operations fully protect public health and safety, the environment, and wildlife."
This web makes reform far from a simple prospect, but the fact remains that often in complex cases such as this, the bottom line holds significant influence. The new taxes could reportedly raise around $2bn over the next 10 years in tax revenues, almost single-handedly offsetting the expenditure on the Resolution mine. Perhaps building a reserve of funds driven by mining taxes could help mitigate some of the risk associated with large-scale mine development.
Critically, these changes could help set a precedent where mining companies are required, by law, to give something back to the communities in which they work.
"Mining reform is ultimately about accountability," explains Mintzes. "Right now, mining companies can stake a claim, dig up minerals, and leave a mess. Reform must focus on protecting communities and the environment by balancing industrial scale mining with other important land uses, such as sacred and cultural site protection, conservation, recreation and tourism, municipal water supplies, and renewable energy development."
These additional activities highlight a facet of mining, not just in the US but around the world, that is often lost in the increasingly partisan debates around the industry. Mining, as a practice, is not wholly good nor bad by its nature; the difficulty comes in balancing impacts on local communities on one level and national economies on another.
"From the testimony that was delivered and bipartisan comments from members of the committee, it seems that compromise can be found on key issues to chart a path forward for updating some portions of the General Mining Law," says Burke, highlighting the potential for compromise and cooperation in the ongoing legal battle.
Insufficient supply of key minerals like lithium and nickel is getting in the way of manufacturing EVs and transitioning to reduced emissions transportation.
"The industry has consistently expressed an interest to find compromise on royalties, but that must be done with a full understanding of the fact that minerals mining is unlike other natural resources production," Burke continues, drawing attention to the unique challenges associated with mining, that add another level of complexity to attempts to collaborate.
"Attempts to make an apples-to-apples comparison between minerals mining – which requires millions, and often billions, of upfront investment to explore for, extract, and refine hardrock minerals before a saleable product is produced – and the oil and gas industry – which produces a saleable product at the source – show an extraordinary lack of understanding about the industry."
Yet Mintzes is also optimistic regarding the potential for a more compromise-driven approach, noting that there "is tremendous opportunity in 're-mining' the wastes left behind from 150 years of manufacturing, [which is] particularly important for copper, nickel, and aluminium. For example, a ton of circuit boards can contain 30 to 40 times the amount of copper mined from one metric ton of ore in the United States".
While he conceded that such projects could only be completed "under strict regulations", this awareness from groups often presented as opponents in debates around mining law, that compromise and cooperation is possible, could prove to be the most striking impact of the legal reforms in the Western US.
// 3D System Model and Completed Installation. Credit: Deimos