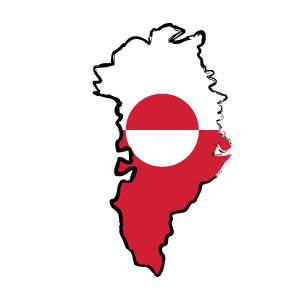 Welcome to the new edition of MINE Magazine.
In this issue, a new report from the Polar Research and Policy Initiative has urged the development a Five Eyes Critical Minerals Alliance, partnering in and with Greenland to secure Western nations a supply of critical minerals. China is simultaneously looking to establish a footprint in the country, meaning Greenland may become the centre of resource tensions between China and the West.
Also, with 10% to 50% of artisanal miners being women, it might come as a surprise that many of them are believed to bring bad luck when present at a mining site in African communities. We speak with three experts to learn more about the workplace challenges many female miners encounter while securing their livelihood.
Elsewhere, data from the Responsible Mining Foundation has found that, despite a decade of responsible mining principles, the world's miners are still struggling to protect employees and ensure human rights are safeguarded. The group has called for a cultural shift to "normalise respect" in the sector, but can such soft policies ever make a difference, and are mining companies ever likely to prioritise social wellbeing over economic interest?
Callum Tyndall, editor