Sponsored by Mining Skills Australia
Mining Skills Australia global eLearning management system uses a blended learning approach to customise your business training needs
Appreciation of the effect of changing regulations enables mine operators to proactively assess and respond to their relative exposure. A proactive response enables the operator to retain control of change processes in advance of a regulatory direction enforcing the change, the resource demand and the timeframe.
By way of example, Aspect Environmental looks at the requirements of the NSW Mining Amendment (Standard Conditions of Mining Leases – Rehabilitation) Regulation 2020 and how operators can respond and retain process control.

M
ining Skills Australia opened its doors mid 2019 with one real goal in mind. To develop efficient and effective training resources for the mining industry that focus on load and haul machinery standards and productivity. Mining Skills Australia's basic philosophy is that 'by developing the knowledge and skills of operators in general through quality training, it allows them to make better decision's regarding safety and productivity whilst operating' explains Mining Skills Australia's co-founder Andrew Holder.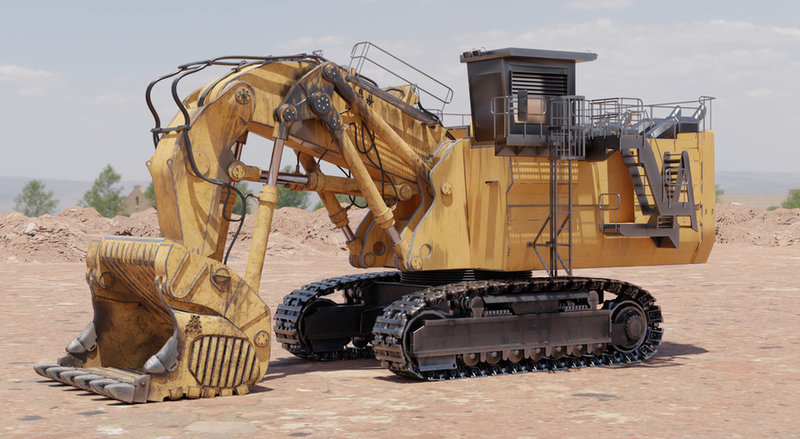 //Shovel for 3D Animation
Subheader
Andrew Holder and business partner Graeme Bradshaw worked in the mining industry for over three decades combined and have struggled with the realisation that there are not many resources that use different media and technology to explain to load and haul operators, a consistent and correct method of mining effectively. Therefore, Mr Holder and Mr Bradshaw decided to combine their extensive knowledge of mining process, training resource development and technological media to solve this shortfall in site training.
Speaking to Mr Bradshaw, he explained that the mining industry does skills training well, we complete practical training to a high standard, and we show what needs to be done on site to operate the machinery at their disposal. However, we do not always focus on the knowledge component of the training standards, a component that explains the why we operate in a certain way, a component that explains how to make productivity gains, or safe decisions in the work area.
Mining Skills Australia has solved this issue by developing a blended learning approach to effectively deliver our training packages. Animation when used as a learning tool severely outweighs other types of media for a variety of reasons. Animation is completely visual, the cognitive benefit in a learning situation has been proven time and time again to be effective as it is stimulative, constructive and long lasting.
Animations also make use of "audio visual education", the use of audio-visual aids makes the students remember concepts for longer periods of time.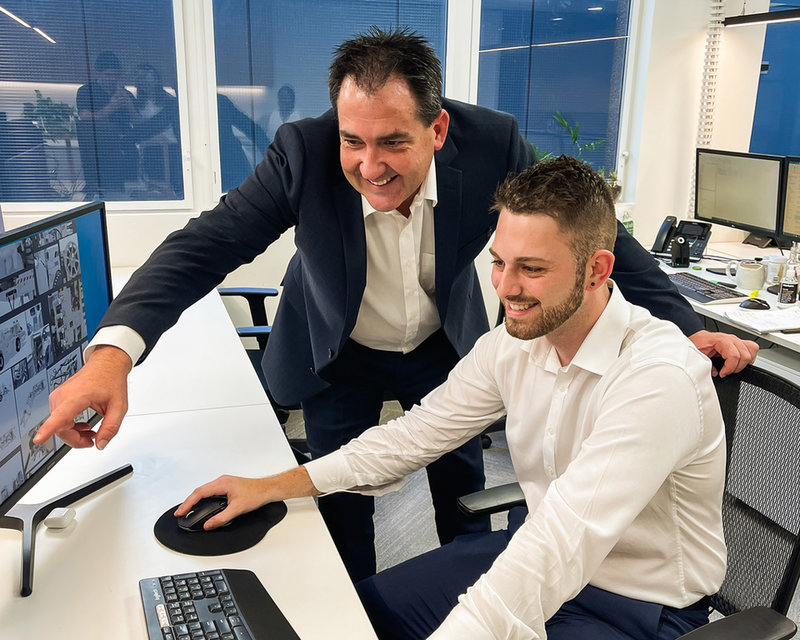 //Managing Director Graeme Bradshaw reviewing animations with Animation Developer Cayden Finn
Subheader
Animation is a customisable experience. Mining Skills Australia uses animation as clients and developers can entirely construct a situation or condition to a brief, as opposed to film or video where you are subject to variable situations, using animations means the perfect scenario, every time.
Another huge benefit to animation is remote technologies. Animations do not need access to filming locations, expensive equipment or even office spaces, a big advantage in this era of COVID is making use of remote technologies, what this means is that if a lockdown or outbreak occurs, we have the tools and knowledge to remotely deliver products and packages, on time, without delay.
Another aspect of the animations produced at Mining Skills Australia are industry backed practices, this means the animations created are an accurate and real representation of a real-world procedure or practice. Mr Holder explains that, 'to support the training needs of various sites we have a range of equipment specific animations and eLearning resources used in online and tablet-based applications. Mining Skills Australia has found that the suite of animated eLearning resources is working to lessen the knowledge gap when supporting Literacy, Language and Numeracy (LLN) issues in the workplace. The advantage of the animation resources is that they visually and audibly appeal to the learner and allows the context of the task to be demonstrated in real time in various languages'.
Mr Bradshaw stated, that this creates a consistent and clear understanding of the intended message within the media, ensuring that individuals with language, literacy and numeracy needs are met, we have now converted these training resources into over 12 different languages, and we expect to translate more in the coming 12 months'.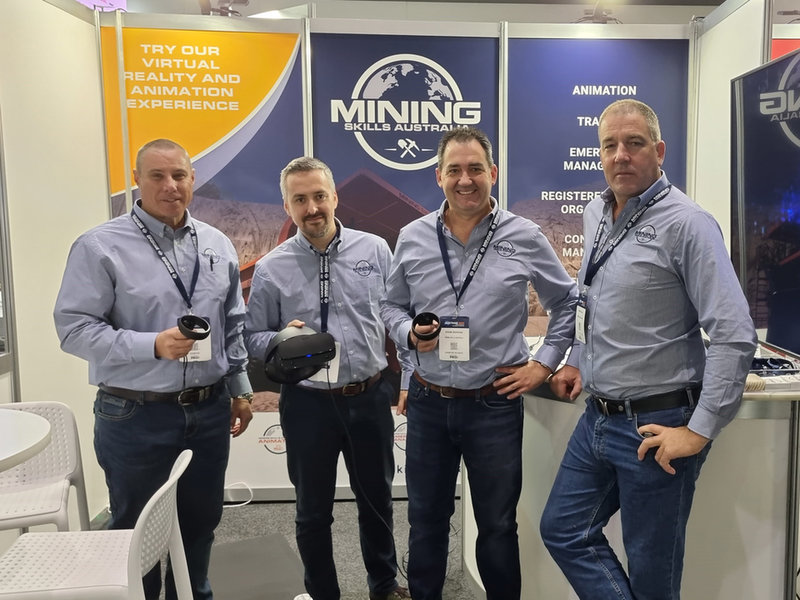 //MSA team at Austmine 2021. From left to right Barry Woodward, Jose Camean Bartolome, Graeme Bradshaw and Andrew Holder
Subheader
Some of our many animated competency packages include consumer customised 3D assets, environments, and practices, and this means curation of product to ensure perfect results. In the past 12 months Mr Holder states, 'we have focused on becoming experts in a myriad of types of media, including but not limited to Virtual Reality, Augmented Reality, Animation Video, 2D and 3D motion graphics and Gamification'.
Mining Skills Australia can develop animations for any training-based practice for any industry, and Mr Bradshaw says 'we are always looking for ways to innovate and integrate new technologies and ideas into our body of work, Mining Skills Australia prides itself on its modern integration into training and encouragement of educational material for learning development'
Why LaseTVM-Line
EXPERIENCE
30 years of experience in laser measurement technology for volumetric measurements in mining, steel, bulk material logistics, ports etc.
RELIABILITY
Reproducible, non-manipulable measurements, exclusion of the human error factor.
ACCURACY
Exact determination of volume, excludes inaccuracies due to material moisture.
Contact information