Sponsored by Mining Skills Australia
Mining Skills Australia wins Outstanding Training Initiative of 2022
O
n the 23rd May 2022, Mining Skills Australia (MSA) was presented the award for "Outstanding Training Initiative 2022" by the Resource Training Council.
The award recognised the value of their innovative learning resources (Animation, Virtual Reality, Augmented Reality, e-Learning) in bringing resource training into the digital age.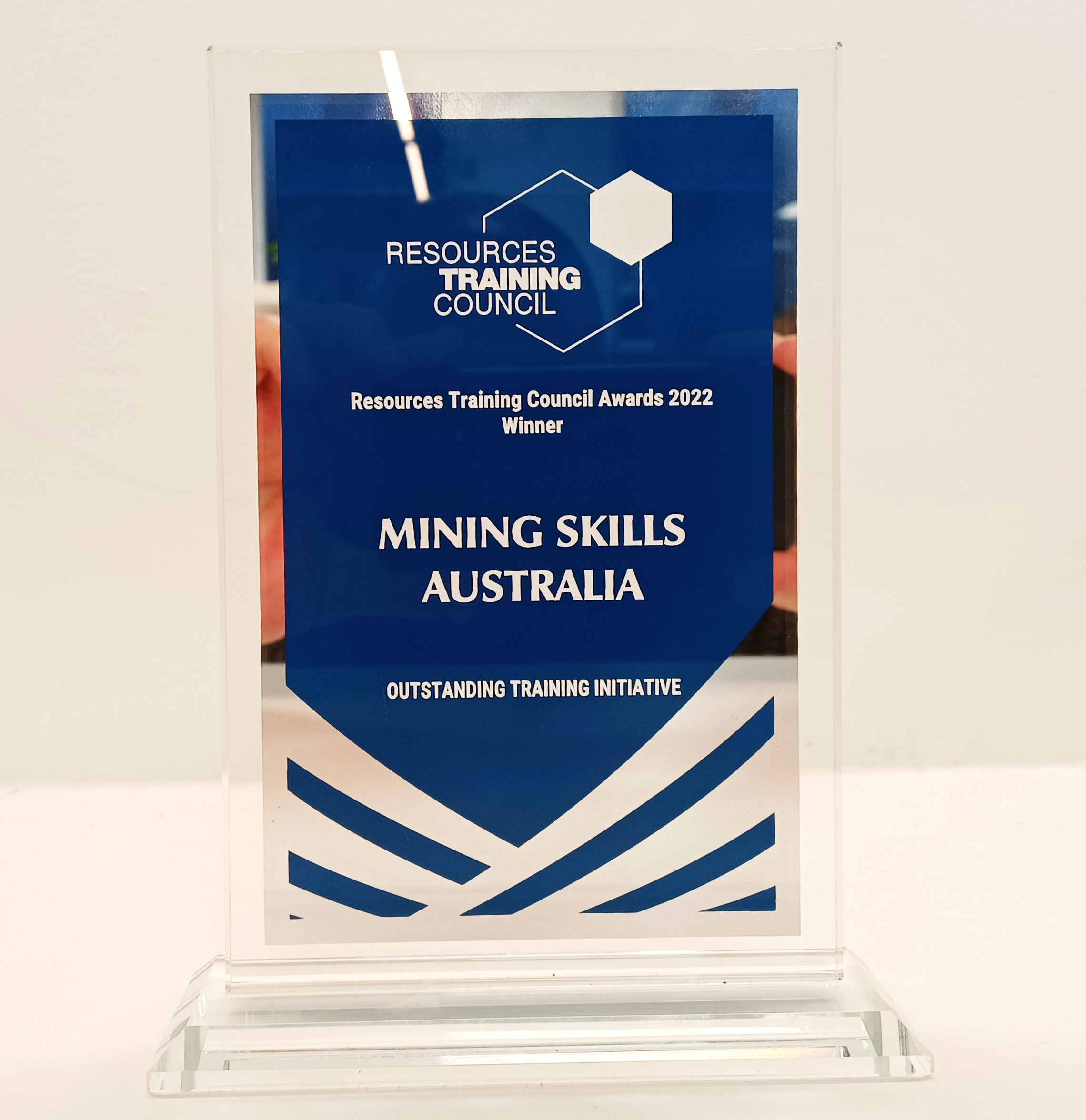 "This is an exceptional honour," said Mr Graeme Bradshaw (Managing Director). "I was proud to accept the award on behalf of my team, and see their exceptional work acknowledged. We appreciate the recognition of MSA's research development and creativity in new technologies for resource training."
The resource industry is constantly updating technology it uses to deliver efficiencies (Drones, driverless trucks Internet of Things (IoT), Automated
machinery). Training technology and resources is often one step behind. Our focus at MSA is not to 'disrupt' training but to evolve it in parallel with the industry.
The Resource Training Council's mission is to influence and shape policy to deliver better training and safety outcomes for workforces in resources and associated industries. They share leading practice, encourage innovation, and drive operational improvements, efficiencies, and effectiveness to ensure that the industry has safe, productive worker.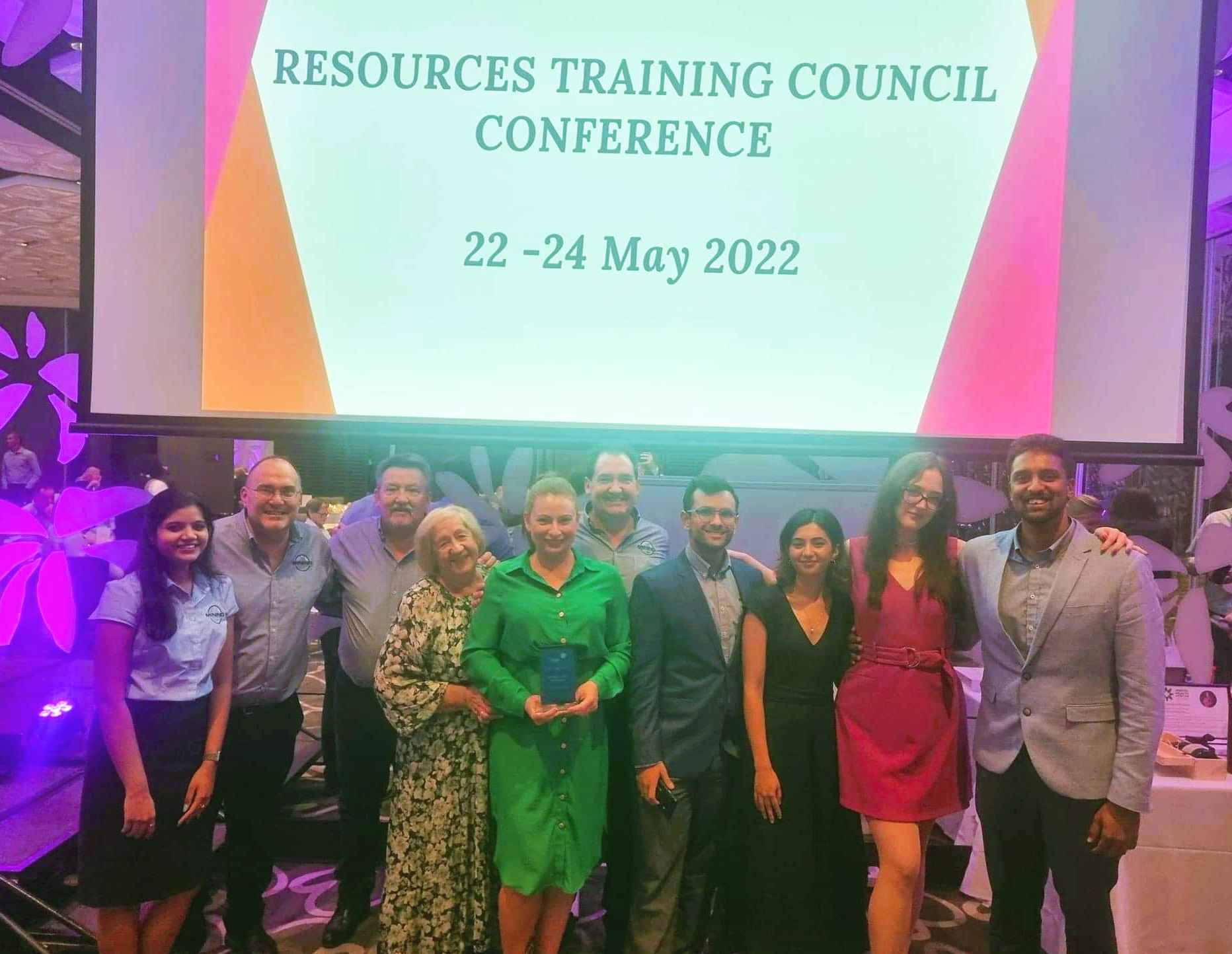 Subheader
Their 5th Conference and Exhibition on "Driving Quality Training" was held in Brisbane in May 2022, with the key conference objective to driving improvement in skilling and training and ensure that all resource industry workers go home safely from every shift.
With an Opening Address from Ms. Kate Du Preez (Commissioner for Resources Safety and Health Qld), the conference delivered inspiring keynote addresses and sessions from industry experts.
Mr Bradshaw and his team delivered the keynote presentation 'Does competency meet the requirements for industry? (Lifting Industry Training Standards).'
"MSA's is working to lift training standards to meet the productivity needs of resource companies, safety requirements and industry benchmarks. I was pleased to showcase our approach, case studies, and share our experiences with the resource training industry," said Mr Bradshaw.
The Conference included keynote presentations from such luminaries as the Hon Ian Macfarlane (Queensland Resources Council), Dr Stephanie MacMahon (University of Queensland), and Mr Rodo De Boer (Resources Training Council).
Mining Skills Australia is a proud member of the Resource Training Council.
"Collaboration between resource trainers is key to the future of training and education," said Mr Bradshaw. "We are excited to share our innovative approach and experience with new technologies to our colleagues. A rising tide lifts all boats and MSA is proud to be a leader with innovative training methodologies, resources, and technology to industry."
For a demonstration of cutting-edge training resources and learning how Mining Skills Australia can increase your training productivity, please contact us.

Why LaseTVM-Line
EXPERIENCE
30 years of experience in laser measurement technology for volumetric measurements in mining, steel, bulk material logistics, ports etc.
RELIABILITY
Reproducible, non-manipulable measurements, exclusion of the human error factor.
ACCURACY
Exact determination of volume, excludes inaccuracies due to material moisture.
Contact information