Mining
Oil and Gas
Groundwater
AEM Modeling and Inversions
AEM
Airborne IP
Potential Fields
State of the Art Interpretation
Geological and Hydrogeological
Integration with ancillary data
Independent From Data Providers
Synthetic Studies
Research and Development
World leaders in Airborne Electromagnetics solutions and target generation for the mineral industry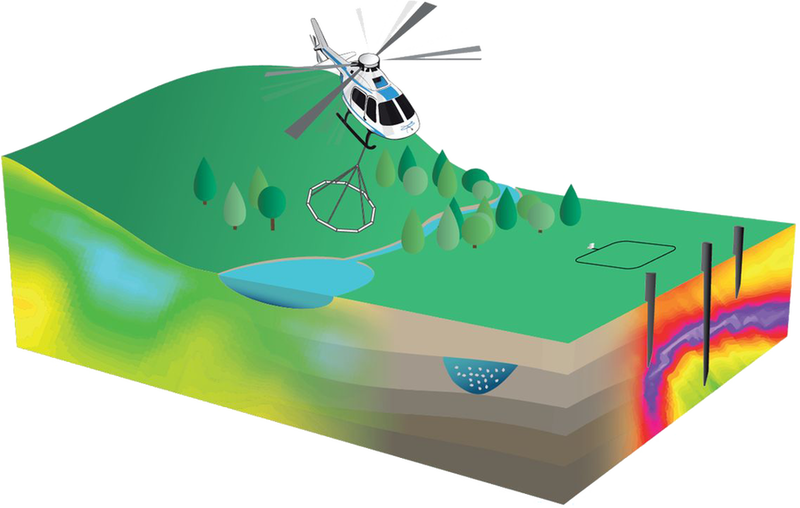 Scroll down to find out more
Mining Industry Groundwater Oil & Gas
Aarhus Geophysics is among world leaders in AEM data processing and modelling. Independent from data providers, our interdisciplinary team will cover the entire geophysical exploration process.
From feasibility studies all the way to drilling targets, through data QC, processing, inversion, interpretation.
Innovators in the modelling of EM data, we can claim unparalleled industry experience in modelling AIP, that is, Induced Polarization in AEM data, with any system, over any geology, across the five continents.

More often than you think, the AEM data is affected by Induced Polarization (the so called AIP).
It happens regularly both in artic areas due to permafrost and in tropical areas due to weathering of regolith. And of course AIP can be associated to alterations and mineralizaitons. AIP can either be a curse to the whole AEM campaign, if ignored. Or it can be a blessing, if properly dealt with and modelled.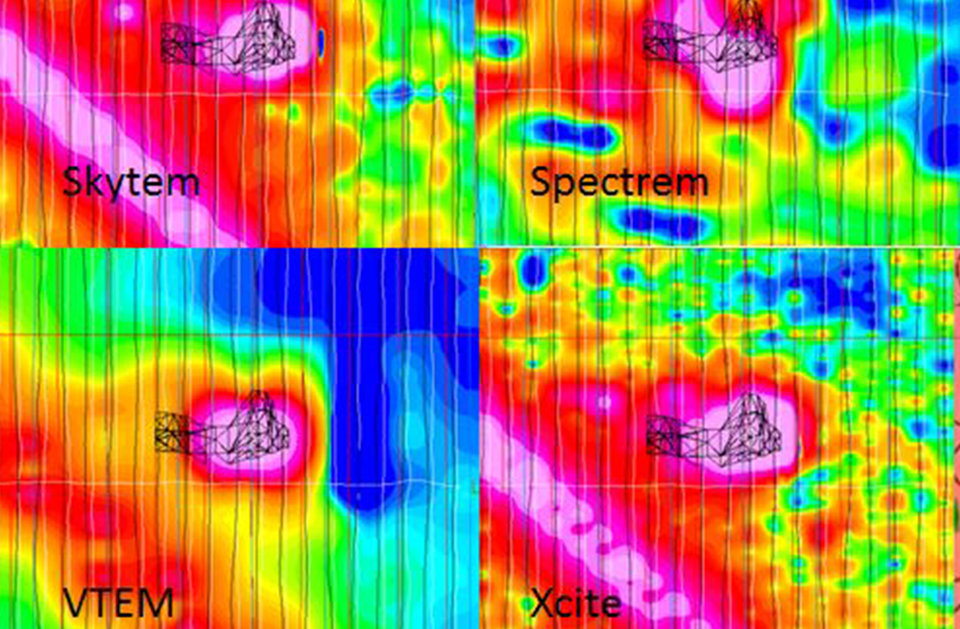 Independent from AEM contractors