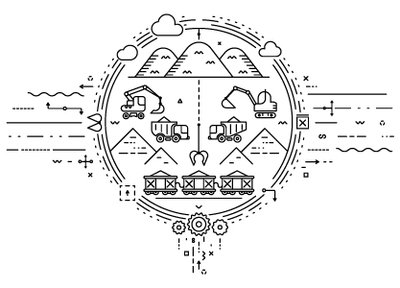 Welcome to the new edition of MINE Magazine.
In this issue, China has a seemingly endless hunger for iron ore but the country's relationship with one of its primary providers, Australia, has been tenuous following the political fallout of the Covid-19 pandemic. China is now investing in other nations to meet this hunger, a shift that could significantly shift the wider iron ore market.
Also, despite mining's historically high production and profitability, it faces a number of existential threats following the Covid-19 pandemic. From dwindling resources to spiralling expenses, we consider some of the big picture challenges for the mining industry.
Elsewhere, Woodhouse Colliery is set to be the UK's first new deep coal mine in 30 years following a contentious approval process. The UK government decided not to block the mine's approval despite the project seemingly contradicting the country's climate commitments, with the UK business secretary admitting there is "tension" between the mine's approval and the government's pledges to decarbonise the British economy. Can a new coal mine fit into the nation's decarbonisation plans?
For all this and more, read on.
Callum Tyndall, editor