Portable Chilled Air
For Mining & Heavy Industry
Description and Specifications
THE COOL TUBE® MKII, with design operational testing traceable back to National Standards by the NATA certified laboratory, SIMTARS.
Mine Spec, compressed air driven portable "air conditioner", delivering super cooled air to the workspace to combat the environmental condition of heat stress, and or assist in controlling the operational temperatures of equipment and infrastructure both internal and external.
THE COOL TUBE® MKII, Developed and manufactured for the intended use of:
Hot humid underground mining activities that are low ventilation.
Confined space locations such as vessels, dragline tubs and hoppers.
Concealed areas, tunnels and shafts.
Positive pressure air conditioned refuge chambers, COB's and crib areas.
Marine engineering spaces and tank compartments.
Fixed equipment and infrastructure cooling - IE transformers, electric motors, gearboxes, radiators and bearings.
Air condition containers storing chemicals and electrical components.
Any hot and or humid work area with suficient compressed air available.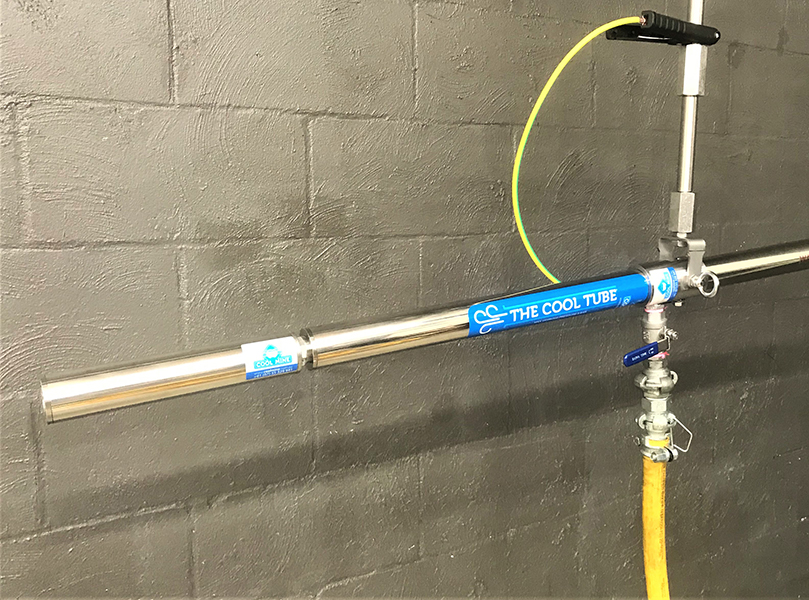 Contact us at info@coolmine.com.au for further details on these, or our expanded range of 50, 120 and 150 CFM units that offer 28 - 30°C temperature drop to suit your application.