In this issue
Issue 113 • February 2022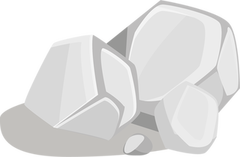 Welcome to the latest issue of MINE Magazine.
This month, we ask if Ethiopian mining is primed for significant growth, particularly its gold sector. With considerable reserves in place, and gold mining already occupying a critical role in the country's mining sector, many of the pieces are already in place that could usher in a golden age of Ethiopian mining.
Yet, of course, challenges remain. That same reliance on gold, while good for the sector individually, has helped create a dramatically unbalanced mining industry as a whole, and there are concerns as to whether the growth in the gold industry will be replicated across the country. With foreign companies eager to tap into the country's gold reserves too, miners and governments alike will have to strike a careful balance between large-scale investment and local benefits that could make the future of Ethiopian mining all the more complicated.
We also assess the role of two phenomena that could have a macro impact on the global mining industry. Autonomous technology offers a range of benefits for efficiency and operations, if these can be squared with the human cost of a shifting employment landscape, meanwhile the Children of Kabwe case raises an important question for the mining industry as a whole: for how long can a miner be considered responsible for the damage it causes?
For all this and more, read on.
JP Casey, editor