Lioness of Africa Andiswa Silinga on geospatial data and mining
New advances in geospatial data are helping advance mining projects by leaps and bounds. Heidi Vella talks to Andiswa Silinga, CEO of South Africa-based Gemini GIS Services and member of the Lionesses of Africa community, about advances in the technology and what it's like running a women-led business in a male dominated field.
Andiswa Silinga has always been passionate about the orientation and interdependency of different things. This interest first manifested itself in a penchant for completing puzzles, until one day Silinga discovered the wonders of data digitisation and geospatial sciences during her post-graduate diploma in water resources and management. From that moment on, her career path was chosen.
Where things are and how they fit together matters, especially in the natural world. But methods of mapping and quantifying this information have traditionally been inefficient and time consuming. That's why, in 2008, Silinga spotted a gap in the market and decided to share her passion for all things geospatial by starting Gemini GIS Services. The company uses the latest technology to help miners and other sectors map and understand what exactly is happening in a specific area in order to support commercial and environmental decision making.
//Andiswa Silinga, CEO of Gemini GIS Services. Credit: Gemini GIS Services
Heidi Vella: You've worked in geospatial data for around 15 years, how has the technology advanced during that time?
Andiswa Silinga: When I started, everything was done manually and it took more time working with people and preparing the data. But with the development of new solutions by different companies, it's now much easier for somebody who doesn't have a background in geographical information systems to use it. In terms of access and usability, it has developed a lot. When I started it was mostly used within government, but now the private sector uses it.
It can now also be integrated with other technologies and many solutions have been developed beyond Geographical Information Systems, including remote sensing and drone imagery. In addition, any other information that comes from an Excel spreadsheet can be exported to a GIS platform.
How are you using the technology in the mining sector?
For exploration, drilling, and studying the geology of a specific area. For this we create a geological map, which we can overlay with environmental data, such as wetlands, rivers, dams, sensitive plants, and animals. Then miners can see which areas they can start drilling before they arrive at a field. It's important to map the exact location; if you're out by a metre, it can cost a lot of money and time.
Following the map, a geologist can then go to the field and drill. We can link the lab results from the samples taken to the location of the drilling points so it's possible to start modelling below the surface. I worked recently on a project where the mining company needed to know who owned a property and who the neighbours were and the local environmental management, what's the weather like, for example. Are there any environmentally sensitive plants or animals or features that are in the vicinity?
GIS can also be used to create a picture of how much was mined on specific days, how long it took and what the risks were. This information can be helpful at the mine closure stage. Another important area is working with communities around the mine, to map what is happening, such as agriculture. It's also used to map assets by building an enterprise GIS platform to flag areas that need to be maintained and where work is being carried out.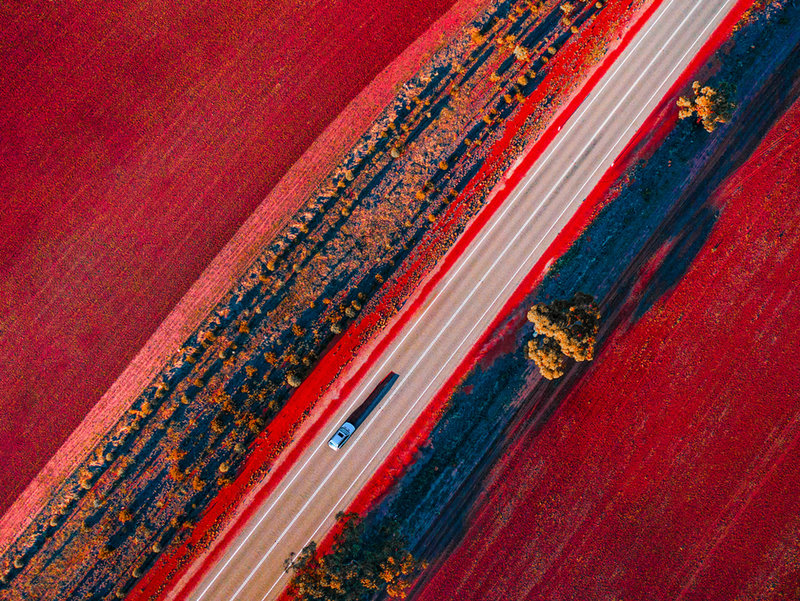 // 3D System Model and Completed Installation. Credit: Deimos
How do you do the mapping?
We can get data from different sources, such as the government; but if that's outdated, we collect the information ourselves. We have invested in drones to collect data in less accessible environments. Other sources include remote sensing, satellite images, and third-party companies.
// Main image: 3D System Model and Completed Installation. Credit: Deimos
Are there advantages and/or challenges to being a women-led business, do you think?
If you are an expert in something, it doesn't matter whether you're a woman or a man. It's fine to work with men if you know your stuff and you put your way forward to make sure they understand you add value. However, I think women do business differently. We have a feminine spirit, such as looking at other companies that are struggling and helping them.
At Gemini we also have a foundation with which we assist young women that want to pursue careers in geospatial. So, there's also a passion for helping other people succeed. I'm not saying men are not doing that, but I still feel there's a feminine touch that women bring into business. Our way of thinking is totally different from how men think and we bring that into our work as an advantage.
// Main image: 3D System Model and Completed Installation. Credit: Deimos
How is business given the global pandemic?
When lockdown started in March, I was still working with a mining company on a project that ended in June. We also have an environmental management side of the business, so we have two revenue streams.
During the lockdown, we decided to take the opportunity to improve our business, so we upskilled our staff with internal training so we are prepared for new opportunities. Afterwards, it was a bit slow getting contracts but things are starting to pick up now. This is also due to the help from the exposure of The Lionesses of Africa Absa Lionesses Xpo.
// Main image: 3D System Model and Completed Installation. Credit: Deimos
Tell me more about the Lionesses of Africa community; how the platform has helped your business?
I met the founder during a mining expo two years before she created it, when it was just an idea she shared with me. She invited me to register and I was so proud of her because I never thought in that short time that it could grow so fast. It gives you exposure to other women and at the conference you meet women from all different sides of Africa and get to understand what other people are doing and identify companies to collaborate with.
You also get to meet executives, so it expands your network and it opens your mind in terms of how can I change my company to fit in? How can I position my company to do this or that? It exposes you to new opportunities and possibilities.
And when you look at other women entrepreneurs that have gone through difficult times and are now successful, you can appreciate how women actually land business with tenacity, and with perseverance, making sure they achieve their goals. It gives you a push to say 'I can also do this, I can also push boundaries and be successful'. It is a great platform, it has exposed me to a lot of opportunities.
// Main image: 3D System Model and Completed Installation. Credit: Deimos
Where would you like to see the technology and business go in the future?
We are working on a new strategy in line with what everyone is calling the 'new normal'. We are focusing on how we can help our clients know what's going to happen before they can. For example, risk management solutions that can predict things before they happen so a client can plan ahead. To do that, we're looking at other technologies to integrate into our business.
We've already invested in drones that have sensors and can bring in different kinds of information that otherwise can't be collected using GPS only, such as LIDAR sensors for 3D information, as well as robotics. We want to tell people the risks they will encounter before they spend money.
We are pushing the company, but we also have a passion for making sure clients take care of the environment and we can use technology to ensure we save the environment for the next generation. So we have to make sure whatever we do, the environment is taken care of.
// Main image: 3D System Model and Completed Installation. Credit: Deimos