Digitisation: the key to sustainable mining, minerals and metals operations
With mining still one of the world's most carbon-intensive industries, how can actors limit their environmental footprints? Greg Johnson, mining global solution architect at Schneider Electric, argues that digitisation will be key to ensuring mining's sustainability.
Although rising energy use has aided economic growth and improved living standards, it has come at a significant environmental cost. Emissions-driven global warming has changed weather patterns and raised concerns about rising sea levels, devastating storms, and disruption to crop yields.
As a result, industries across the world are under great pressure to decrease their carbon footprint, and sustainable mining, minerals and metals operations have become a focus for both regulators and consumers.
However, the mining, minerals and metals firms find themselves in a challenging situation. Their operations are, by their very nature, energy intensive. Luckily, the recent wave of Industry 4.0-related trends has presented stakeholders with the means for lowering carbon dioxide emissions by powering their infrastructure with greener energy and by migrating to greener operations.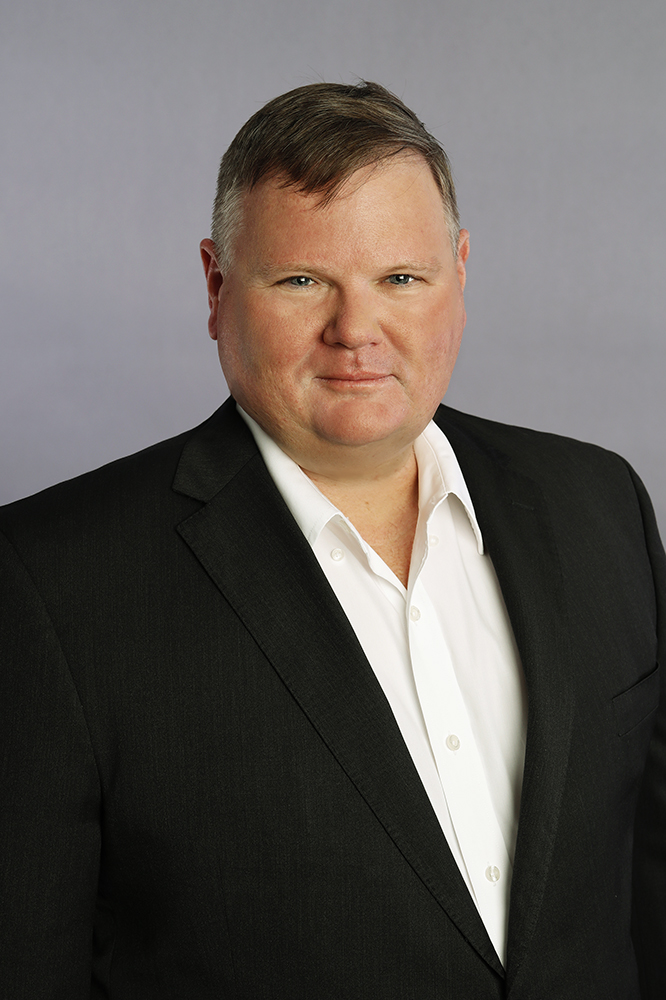 Greg Johnson, mining global solution architect at Schneider Electric. Credit: Schneider Electric
Easing the transition through efficiency
Regulatory demands, marketplace view, and a desire to reduce greenhouse gas emissions have encouraged mining, minerals and metals industry operators to more actively pursue options that cut energy use and assist them in becoming more sustainable industries. New off-balance-sheet financing mechanisms are helping to remove the obstacle of high up-front capital investments sometimes associated with energy efficiency initiatives.
Such approaches enable companies to use the energy savings derived from the new technologies to pay for the investment over time, using the opex savings to fund the capital expense.
Optimisation in power system design could be a key aspect of this transition. Energy systems that traditionally provide power and backup power to remote mining, minerals and metals worksites often include diesel generators. Over time, diesel consumption and related maintenance drive high environmental and financial costs.
To reduce these costs and lower carbon dioxide emissions, new, cleaner and more reliable alternatives are presenting themselves. One example of such a solution is the recent partnership between Schneider Electric and Wärtsiliä to create a sustainable uninterrupted power solution for the most remote lithium mines in the world

The joint solution unifies and leverages microgrids, thermal power generation, energy storage and other renewable energy sources to provide a highly cost-effective power solution. [This delivers] a minimal environmental footprint for the mining industry in those remote areas with difficult access to energy, delivering an average 27% capex saving and 20% carbon dioxide reduction.
Maximising management and analysis
Another method is the use of pre-fabricated e-house modules. An e-house is a pre-configured and pre-packaged modular electrical and control centre enclosed in a container at the factory. The equipment residing within the module – smart transformers, uninterruptible power supplies busways, MV switchgear, LV switchboards, variable speed drives and HVAC and control systems – are all digitally connected to enable remote monitoring.
Such systems allow for much more efficient energy distribution. These self-enclosed solutions are pre-designed with sustainability and safety in mind, meet international standards and local regulations, and can be rapidly configured and delivered to accommodate aggressive project implementation timelines.
Advanced asset management is another possible solution. As key mining, minerals and metals assets age, component wear leads to less efficient operations and higher instances of failure. Digital tools offer the ability to anticipate and address equipment performance issues before they become critical incidents, thereby mitigating safety risks, avoiding unplanned downtime and the related energy-intensive and time-consuming restart procedures. It helps also extend the asset lifecycle, reducing waste.
The final possibility is the use of digitised power quality analysis. Cloud-based tools now can help operations managers quickly sift through power system data using advanced algorithms that offer new insights into hidden problems.

Certain tools can identify issues such as poor power factor, blind spots caused by unmetered loads, transformer overcapacity and excessive voltage harmonics. Quickly addressing these issues through a cloud-based diagnostic service lowers overall energy consumption, while improving power system reliability.
Measures to increase yield efficiency of green activities
As energy consumption is reduced via digitisation tools that improve electrical systems efficiency, a greater range of digital-driven industrial efficiency tools can help further supplement carbon dioxide emission reduction efforts through improved operations. Digital architectures are now in places that allow mining, minerals and metals industries to easily integrate information and operations technology across multiple systems and sites.
These digital architectures have been put into place to deliver real-time insights across information silos and are focused on monitoring the critical key performance indicators needed for business optimisation, allowing optimising resources usages such as energy core production and business risks to be controlled in real-time via cloud, edge and on-premise solutions.
Operators can view cloud-connected critical data anytime, anywhere from any device. Resiliency and visibility are improved through live sensor data, predictive analytics and smart alarming. Operators also have access to experts who monitor connected assets 24/7.
Other approaches, such as integrated operations management help to more easily capture and analyse energy data across the various stages of the value chain and optimise the usage by reducing waste such as unnecessary processing stops and starts and coordination between processes. As a result, sustainability reporting becomes significantly more precise.
This data enables the generation of an energy consumption baseline, balancing energy distribution within the plant, documentation of energy performance data, comparison of facilities to each other and analysis of how energy-saving initiatives and investments drive positive sustainability impact.
// Main image:St Agnes, UK - 2018: Visitors of the Wheel Coates tin mine site, wearing hard hats and listening to one of the local guides. Credit: AmbrosiniV / Shutterstock.com