"A powerful path towards reconciliation": How Indigenous voices can be heard in mining governance
Florence Jones speaks to Nina Fouilloux to explore the ways in which Indigenous voices can be involved in mining governance.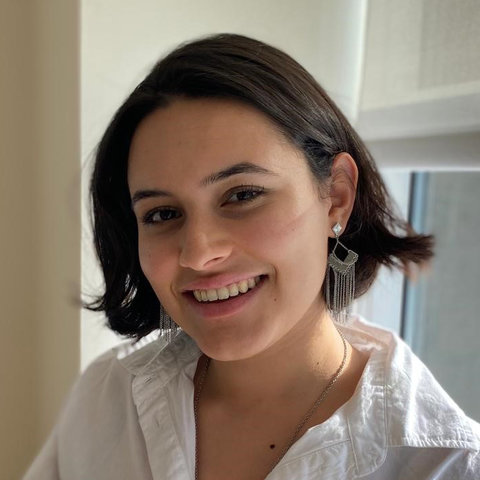 Nina Fouilloux, Agnico Eagle
Last month, UN special rapporteur on the rights of Indigenous peoples, José Francisco Calí Tzay, made a special visit to Canada. As global governments and transnational organisations explore the rights of First Nations peoples, industrial groups and companies too are analysing the ways in which their operations impact local communities.
Shareholders are increasingly aware of Indigenous rights as part of a wider push towards more environmentally and socially responsible mining. The industry has a dark history associated with the treatment of land traditionally inhabited by Indigenous communities, and involvement of Indigenous communities in mining governance could be a meaningful route to partial reconciliation.
Yet some of the priorities of Indigenous groups, notably the protection of land from industrial operations, are fundamentally opposed to much of the work of the mining industry. Nina Fouilloux, community relations counsellor with Canadian mining company Agnico Eagle has a background in the study of Indigenous rights and theoretical traditions, and is uniquely-positioned to advise the Canadian mining industry on how it must better involve local communities in mining governance.
Florence Jones: What role has Canadian mining played in the lives and economies of local Indigenous peoples?
Nina Fouilloux: I believe that when responsibly undertaken, mining plays an important and positive role in supporting sustainable socioeconomic development of many First Nations, Inuit and Métis communities. Many responsible Canadian mining companies have built strong and long-lasting relationships with Indigenous communities, providing a steady source of income for the working adults in these communities, as well as through community investments during the life of mine, but also through legacy projects that leave communities with infrastructure and skills that they otherwise may not have benefited from.
For instance, in 2019, Agnico Eagle, spent over $3.8m towards Inuit development, and this is in addition to initiatives related to literacy, numeracy and youth awareness and education programs.
The government of Canada, and its different entities, encourage Canadian companies to collaborate with Indigenous communities, for instance, by working with their businesses, but also because they know it can have real benefits for these communities.
I believe that respecting Indigenous rights and collaborating with impacted Indigenous communities to responsibly develop resource extraction or infrastructure projects is essential and key to the success of the projects and the only way that it should be done.
Florence Jones: How can Canada's mines negotiate the question of Indigenous land rights?
Nina Fouilloux: I cannot speak for all Canadian companies or mines, but for the most part, mining companies that [prioritise] mutual partnerships and respect for Indigenous rights do indeed seek to respect land rights, whether or not they are recognised through the courts or land treaties.
In the past, Indigenous peoples were never consulted for natural resource extraction projects or infrastructure projects; think of the construction of the Canadian Pacific Railway for instance, incorporated in 1881, which displaced thousands of Indigenous peoples and entire communities without second thought. However, today, that kind of act will not go unnoticed; Indigenous peoples will speak up for their land rights and activists will join them.
Also, it isn't in any company's real interest to disrespect land rights as they will undeniably be rejected by whichever Indigenous group it is trying to negotiate with.
In all honesty, what I have seen and experienced in my time studying these issues and working in the mining industry is that most Canadian companies, which want to be responsible leaders and have good reputations, will go to great lengths in order to respect Indigenous rights and Indigenous ways of life, because the land is their way of life for many, if not most, Indigenous peoples.
They will seek to construct thoughtful consultation plans; will abide by United Nations principles, such as the act of obtaining "free, prior and informed consent" before beginning a project; and will continue to negotiate and discuss with Indigenous communities throughout the life of mine and even after its closure.
Florence Jones: Do Indigenous groups play a role in mining governance, such as in the establishment or expansion of new mines?
Nina Fouilloux: I think it depends on the groups and the relationship they have with the mining companies. A company that builds respectful, collaborative, and positive relationships with Indigenous communities surrounding or impacted by its mining operations should find ways to allow for some kind of participation or role in governance of the mining activities, especially activities with possible impacts on the environment and their way of life. Indigenous governance also comes in many forms in the natural resource extraction industry; it can be direct or indirect.
In a direct form, it includes proactive consultation by the mining company, or even collaboration or participation, with Indigenous communities for some activities, such as various changes in process, environmental or wildlife monitoring [and] closure plans.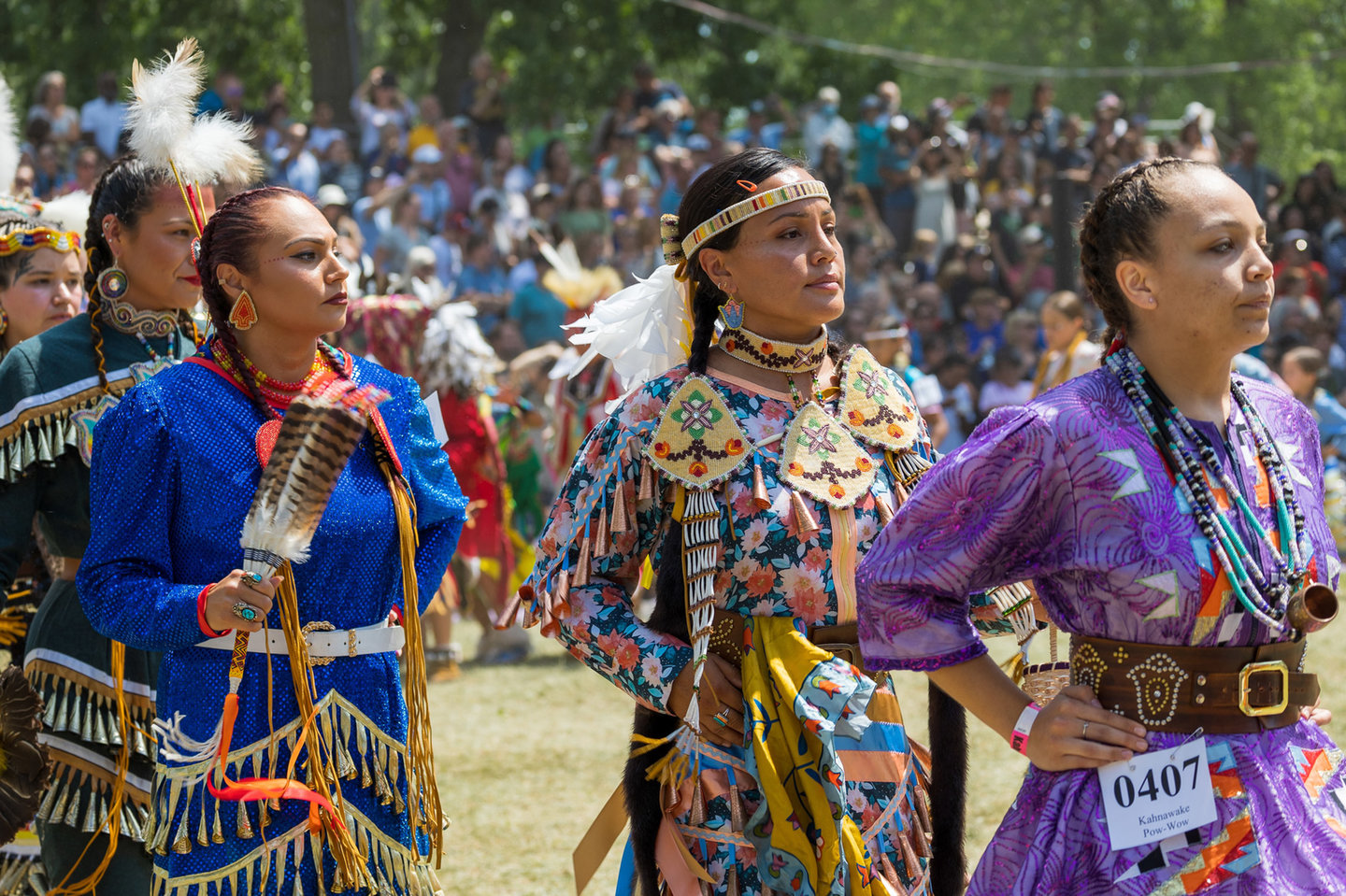 The Kahnawake Pow Wow. Credit: Christopher O'Donnell via Shutterstock
For instance, in Nunavut, one could say that Indigenous governance in mining happens through the Nunavut Impact Review Board, which makes environmental recommendations when it comes to proposed projects and undertakings that have environmental impacts.
Despite this, I would argue that Indigenous governance in mining is more often indirect, and based on minimal information or consultation obligations outlined in impacts and benefits agreements signed with mining companies or obligations required by law.
Florence Jones: How can the mining industry better accommodate the experience of Indigenous peoples?
Nina Fouilloux: For one, I would encourage companies to get to know the Indigenous communities surrounding operations; understand their culture, their way of life, their challenges and their concerns so that you can work together toward a common goal of making a project successful for everyone involved.
Another important aspect is to educate non-Indigenous employees about their neighbouring communities, and who's land they are on. Non-Indigenous employees need to be aware of the special circumstances allowing them to work on Indigenous land, who their neighbours are, understand and respect their culture, and why their consent and opinion matter.
If working with an Indigenous community is viewed as a problem or a challenge by company or mine management, their employees' perspective of Indigenous communities can be very negative, forever tarnishing the experience of Indigenous peoples working on mine sites and living around them.
Another interesting possibility to consider is the integration of Indigenous knowledge in certain mining practices. This is a relatively new concept in corporate Canada, but I believe it can go a long way. Indigenous traditional knowledge, beliefs and practices were historically seen as primitive in Canada, however, with Indigenous ways of life and philosophies becoming more understood by non-Indigenous Canadians, there is a push for reconciling traditional "Euro-Canadian" knowledge and ways of life with Indigenous ones.
I truly believe integrating Indigenous knowledge in the natural resource extraction industry is a unique opportunity to bolster not only Indigenous governance and experience within Canadian industry but is also a powerful path towards reconciliation between the Canadian nation and Indigenous peoples.
Florence Jones: How could Indigenous groups be granted more autonomy and influence in the mining sector?
Nina Fouilloux: Some companies have, in fact, put measures to work towards this goal, notably through the training and skills development of local Indigenous workforce to work in mining and beyond, for example driving haul trucks, operating heavy machinery and practicing trades such as plumbing and electricity. The key is to teach long lasting and transferable skills to Indigenous peoples, giving them the capacity to work for the mines that have trained them, but also for different mines or industries, or even their own communities.
Certain companies will also invest in the schools and educational institutions in Indigenous communities to encourage Indigenous youth to acquire transferable skills and possibly work in mining, but youth can also take these skills and do as they wish with them.
The point is companies are investing in education and building capacity, through donating to schools, partnering to develop training programs and career paths and creating scholarships for Indigenous youth, and this is an important contribution that is going to lead to Indigenous autonomy in the Canadian mining industry.