Sponsored by GIW Industries, Inc.
Our Pumps. Your Success.
The most important benefit in mineral processing is to maximize production time and minimize maintenance. KSB understands that uptime is everything! That is why in this time of uncertainty and change we are more committed than ever to providing our partners with an uninterrupted supply of pumps and parts.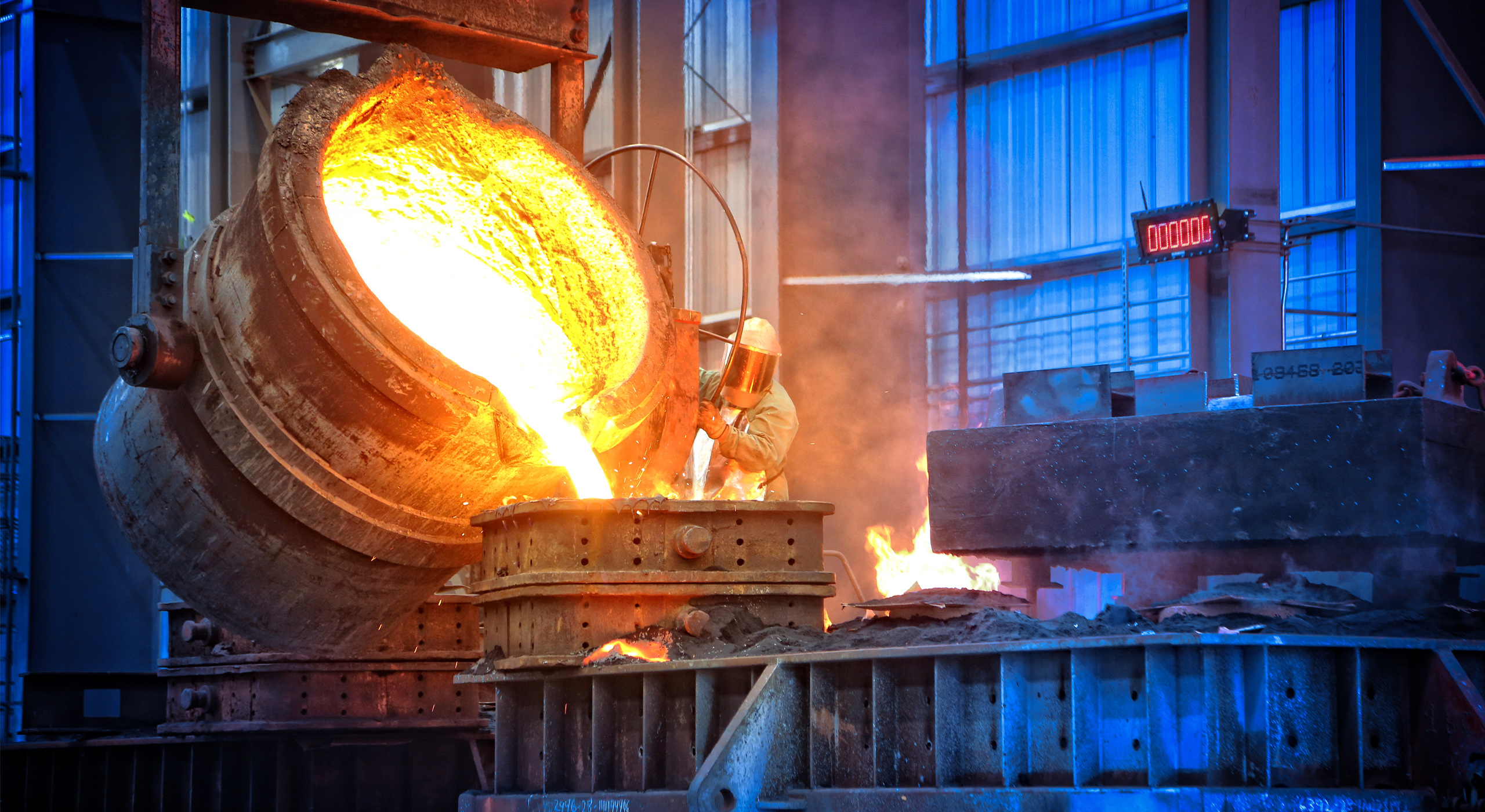 K
SB has over 150 years of pump design and expertise. We provide best in class slurry and process pumps for mining and industrial minerals applications.
When you're facing a challenge, KSB's highly experienced and world-renowned engineers work with you to find solutions. With our global team of experts, reliable supply chains, and aftermarket support, we make the life of our customers easy and successful.
The largest white iron foundry in the world is open for business
We are proud to announce that the latest stage of the GIW foundry expansion project is now complete. The expansion project represents a US $100 million capital investment that began in 2014.
KSB is renowned worldwide for its reliable and wear resistant GIW® Slurry Pumps. We are now able to meet future market needs as the new foundry is capable of producing pumps at a whopping 1,000 castings over 12,000lbs each per year. This means we can easily accommodate the production of large scale slurry pumps from start to finish, like the MDX-850 (the largest hard rock pump that KSB produces), the TBC-92 – one of the largest and heaviest slurry pumps available for the mining industry, and the DWD – which is even larger than the MDX or TBC, and is used for dredging.
The new facilities in the 140,000-square-foot (13,000 sq/m) unit at our Grovetown, Georgia, complex expand production and handling capabilities with additional manufacturing space including cleaning stations, state-of-the-art shot blast system, three heat treatment systems, 12 heavy-duty cranes, and 4 custom CNC (Computer Numerical Control) equipment, full-scale assembly, and painting areas.
This expansion ensures we can continue to deliver just what our customers need: rugged, cost-effective slurry pumps, and maintenance services that extend pump life.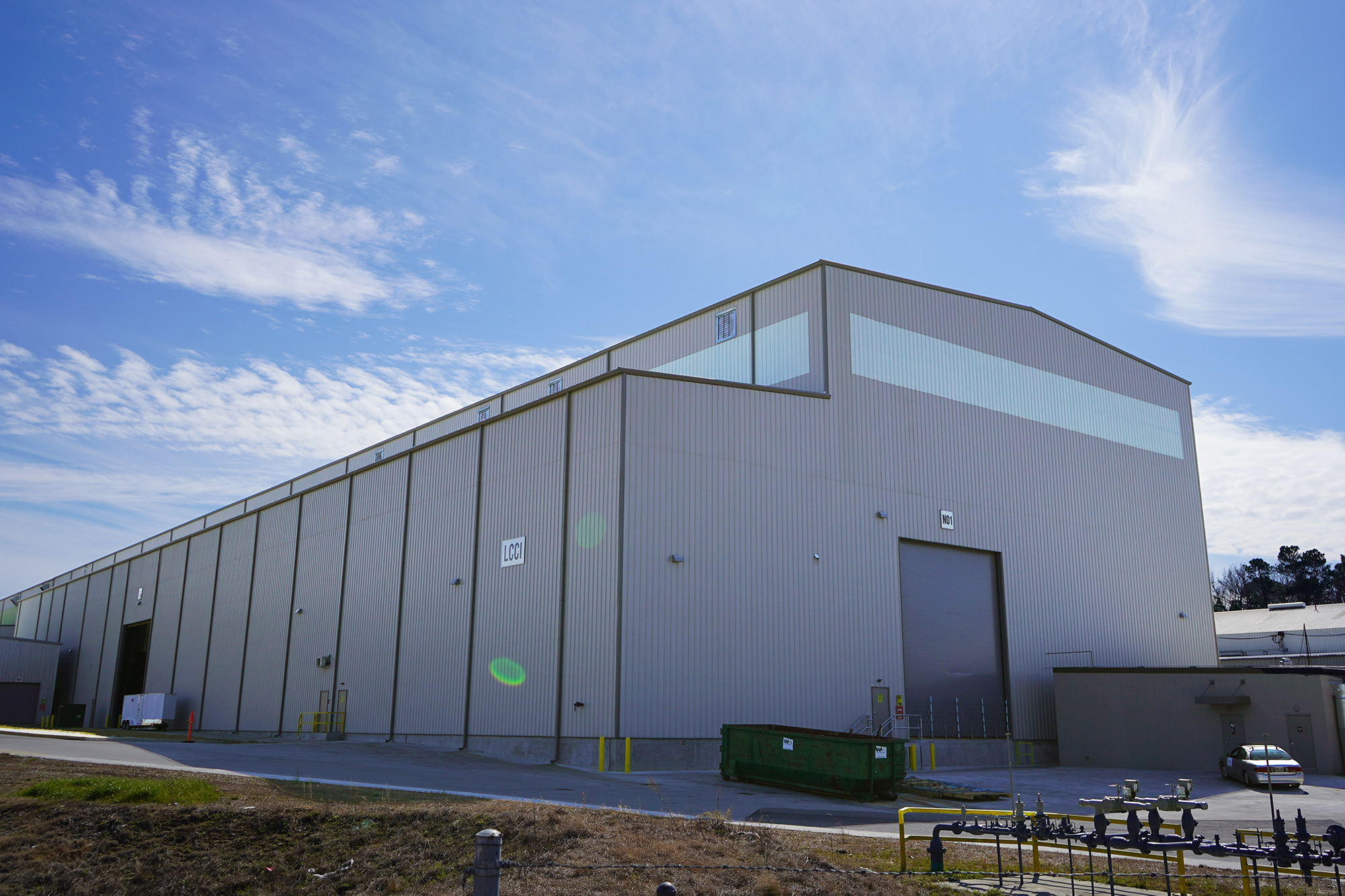 // New LCCI-2 Facility (Large Casting Capacity Increase) completes $100 million expansion at KSB's Grovetown, Georgia manufacturing complex.
A Team of Experts Just for You
Reliable tech support is critical. GIW® Slurry Pumps are designed to help you lower your total cost of ownership and reduce unplanned outages. But if a system breaks down unexpectedly, our customer service agents are available 24/7 to help you find the solution you need, when you need it. Our team can assist you with after-hours breakdown rush, technical services, and spare parts sales. You can get your questions answered easily with just one phone call to 1-888-832-4449.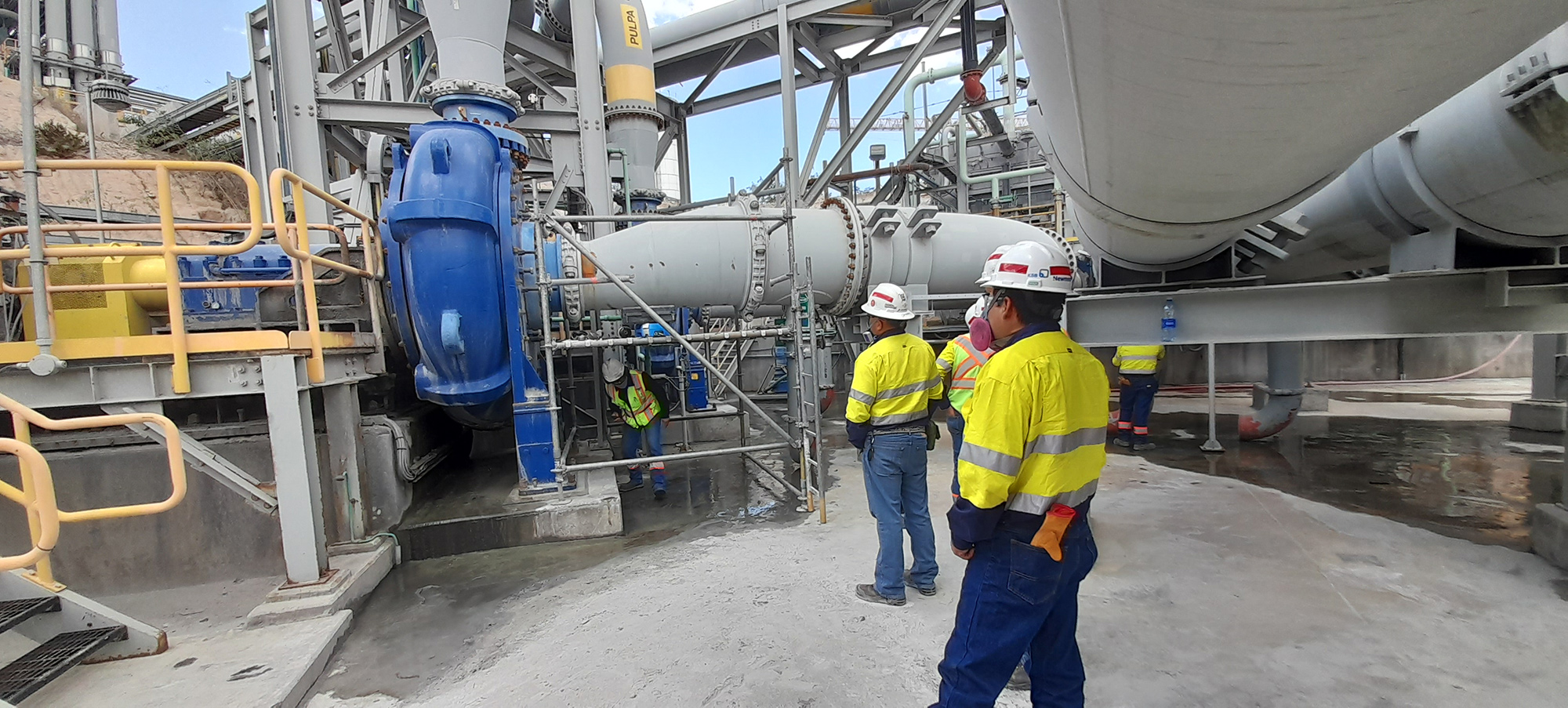 // KSB's technical services team can help with just about anything from routine and preventive maintenance to repairs.
Technological Innovations and Solutions Designed With You In Mind
We recognize that when times are hard, every penny counts. Our engineers are always looking for ways to help you lower your total cost of ownership and reduce downtime.
RAMSL (Remotely Adjusted Mechanical Suction Liner) Enabled MDX® – commissioned in 2018 this technological innovation allows you to mechanically control suction liner adjustment during operations. This upgrade allows maintenance personnel to adjust their pump suction liners in less time than ever before. What once took a crew an average of 32 weekly work hours now takes a single worker one minute with the simple push of a button. RAMSL has delivered on its promise to reduce downtime and facilitate safe and reliable maintenance while reducing overhead costs.
GIW® SLYSEL – KSB's proprietary software selects the GIW® slurry pump that delivers the maximum efficiency for the pipeline system specified and plots the system curve and selected pump curve. Other GIW® slurry pumps and slurry characteristics are calculated and displayed.
GIW® SLYsight – GIW® SLYsight is the next step up in pump wear part analytics. While other systems estimate wear, GIW® SLYsight utilizes custom, strategically placed sensors to measure the actual wear rate of a pump's parts, as well as the nose gap, while the pump is running. This data is provided in regular reports and available on a convenient dashboard to let customers know exactly which parts need attention and when they require replacement. This enhanced monitoring system adds to a pump's maximum wear life
From the development of new product lines to optimizing current working methods, KSB offers solutions to make your life easier. When you choose us, you gain a partner that is dedicated to your success. Count on us to support you through your simple and most complex challenges.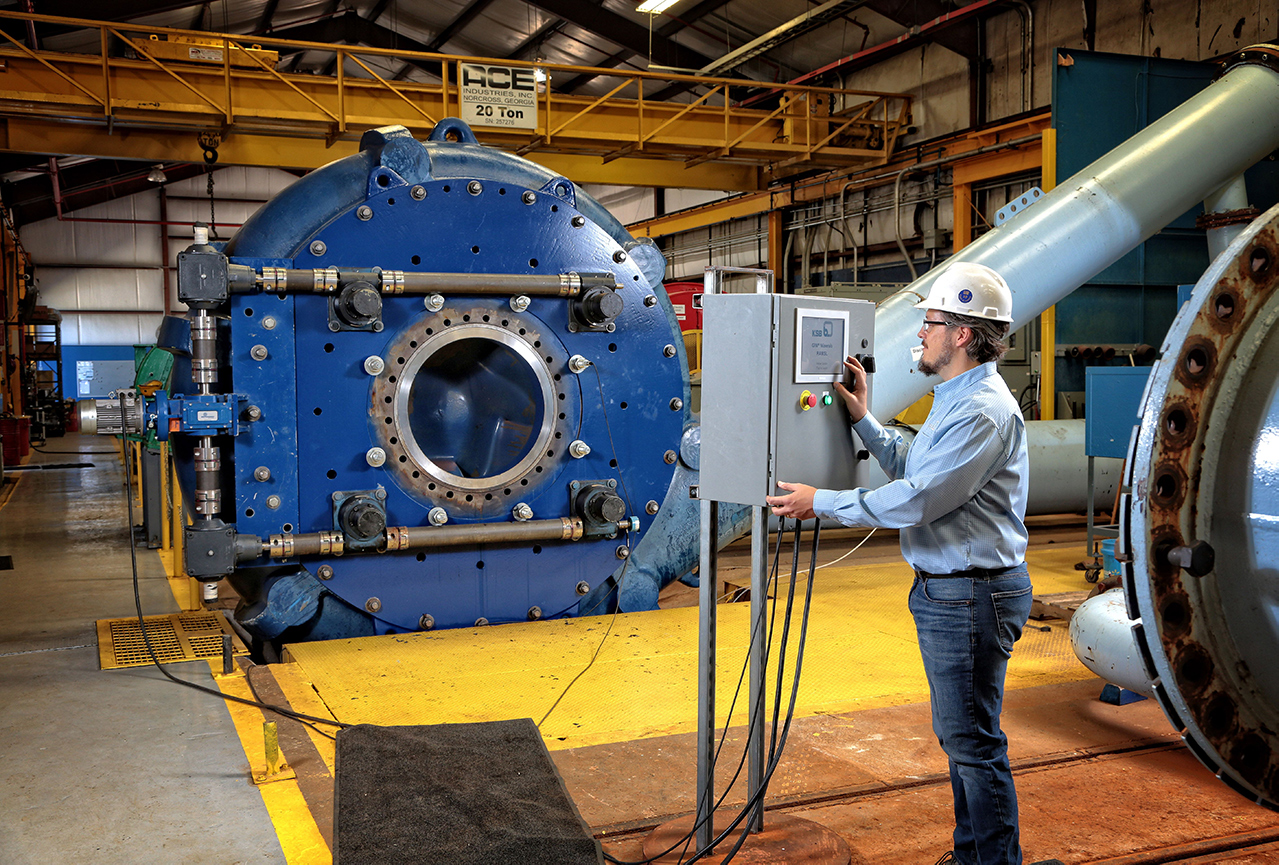 // KSB Introduces Safer Solution for Automated Pump Maintenance - RAMSL technology allows you to mechanically control suction liner adjustment with a control module.
Contact information