Voluntary audits enter lithium mines: Interview with IRMA
Why has Albemarle become the world's first lithium miner to do a voluntary responsibility audit? Alex Donaldson speaks to IRMA executive director Aimee Boulanger about growing demand and expectations in mine audits.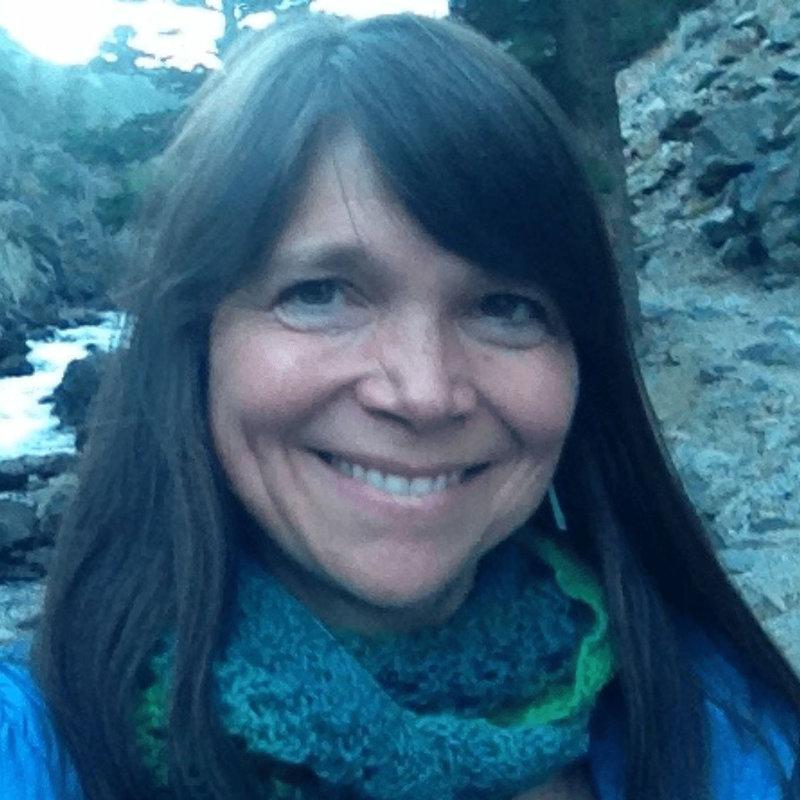 Aimee Boulanger, IRMA executive director. Credit: IRMA
From food and drink to office services, many industries now rely on some form of external evaluation. The most well known of these is the Fairtrade scheme, which ensures that producers of various food receive fair compensation for their labour. This initiative led the charge, but many schemes followed and now many retailers run their own scheme, with varying goals and little comparability. In mining, this is what third-party auditors aim to restore.
Among these is the Initiative for Responsible Mining (IRMA) report, a voluntary undertaking for mine owners to have their mines assessed for their social and environmental performances by an independent 3rd party.
An IRMA audit involves assessment against more than 400 best practice criteria for responsible mining. These look at business integrity, planning for positive legacies, social responsibility, environmental responsibility and impact. The process also examines legal compliance, support of the local community, labour rights and environmental impact, among other things. Mines initially complete a self-assessment before auditors perform a two-stage report, via an initial desk assessment and an on-site check.
In June, US miner Albemarle became the world's first lithium miner to undergo an IRMA audit, with its Salar De Atacama lithium project in Chile receiving an IRMA 50 rating.
Mines are awarded banded ratings of IRMA 25, IRMA 50, IRMA 75 or IRMA 100. These depend on the percentage threshold of the IRMA requirements the mine meets at the on-site check. Whilst Salar De Atacama achieved an IRMA 50, it met 70% of requirements, creating an internal discussion within the company about the awards process.
At the time Ellen Lenny-Pessagno, Albemarle's global VP of external affairs and sustainability, stated: "This new era of lithium requires responsible mining to achieve a just transition to electrification and digitalisation globally."
Salar De Atacama is just one site, but twelve more mines are currently undergoing independent assessments globally. Since the first publishing of the IRMA standards in 2018, what have the publicly-published IRMA reports shown us about the mining industry, and why do mines undertake them at all? Aimee Boulanger, executive director at IRMA, explains to us how the Initiative for Responsible Mining intersects with the desire of both consumers and the industry.
Alex Donaldson: Why do mines undertake an IRMA audit, and what do they look to get out of it?
Aimee Boulanger: By the breadth of it, this is the most comprehensive standard in the world. It's the most detailed and it sets a high bar, in that it describes best practices.
What is very welcoming to any company coming in, though, is it's not pass/fail. So, while it sets a high bar, you don't have to meet all criteria; you're being scored for each of the chapters in the IRMA standard.
It's fair to ask: "Why would Albemarle do the most difficult standard?", but we have a theory of change; that we can have value through greater environmental and social responsibility where mining happens by creating value for all sectors.
Alex Donaldson: Why do you think it has taken so long for a lithium mine to undertake an IRMA audit?
Aimee Boulanger: For one, lithium is exploding right now. We just weren't mining that much lithium before. Now you've really got momentum behind the idea that we're going to have electrification, particularly in the transportation sector, and you have somewhat reduced demand for cobalt because of the challenges in the cobalt sector.
I think also, IRMA has had to prove itself as being worth it. If you can go over to a mining industry trade association standard and get a pass and a green check by answering 40 quick questions that most people pass, that seems like a direct route to the market on your green credentials.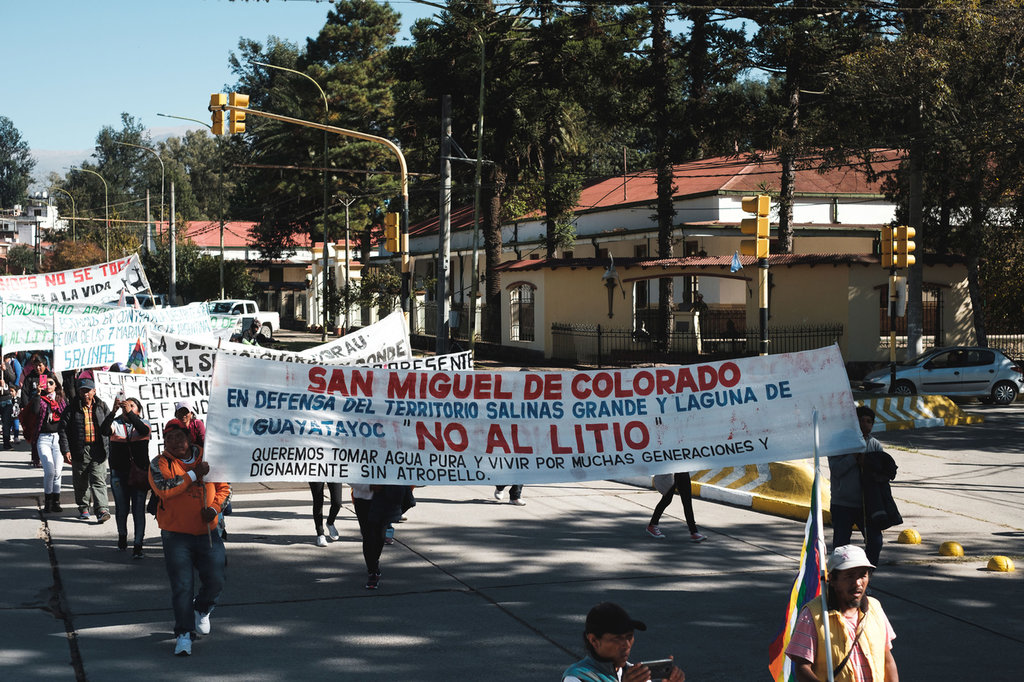 Argentinians object to local lithium mines. Credit: Felix Malte Dorn via Shutterstock
I think the world has answered this with an increasing expectation of mandatory due diligence, meaning the end brands who sell us stuff are being asked to understand their full supply chain, know what's going on, do what they can to leverage their suppliers and improve practises.
Alex Donaldson: Albemarle's Salar de Atacama project achieved an IRMA 50 grade, although its score was closer to 75 than it was to 50. Can you speak to how this might affect the perception of the mine?
Aimee Boulanger: First of all, you're right. [Albemarle's] score is so close, it has created a conversation within IRMA about where these achievement levels lie and how you calculate them when you're that close. Part of the reason we used that ladder of achievement was to create the sense of a push to get to the next one.
We said that since we know it's not going to be a pass/fail and we want to drive value for improvement, let's create some realistic stopping points on the ladder where you can stop and clap.
What Albemarle decided was that they could spend six-months doing much more work to get [to IRMA 75], but they're going to put the report out right now so that their customers, investors, indigenous communities, and rights holders around there can look through the report and see where they are at right now. What they want to do is bring some humility, and I think that's a great approach.
Alex Donaldson: What value does the IRMA report take from engaging with local and indigenous communities, and how does it affect how relevant mines are tested?
Aimee Boulanger: The IRMA system is, right now, the only system that publicly notices its audits. When [the auditors] begin, they say "anyone who wants to participate, here's the email, here's the phone number so you can reach the auditors and share your perspectives." Before [the auditors] go on site there's a 30-day notice so [local stakeholders] know that auditors will be on site if they want to meet with them.
Even if people don't reach out, [the auditors] are going to talk to workers away from management when they're there. They're going to talk to community members, talk to indigenous signatories that have entered agreements with company, seek their feedback, and include that.
When you have a system that's largely owned and governed by mining industry, you've got people going "I'm not really sure I am safe," so, we have to build that confidence and trust. That will be iterative.
Alex Donaldson: Salar de Atacama is in Chile, which is undergoing the process of nationalising its lithium industry. Post nationalisation, do you think after that point we might start seeing governments in these resource-heavy areas take best practise rules for mining more seriously?
Aimee Boulanger: First of all, what I will say that what IRMA does is never going to be as important as the rule of law and government. It will never replace or compete with the role of government, because a volunteer initiative is never going to be able to do that as well. But right now, I can move faster, and I can move at a global level, while each government is working within their own geographic limitations.
We're trying to say 'look', no matter where an extraction company goes, whether that nickel is coming from Brazil, or Russia or Indonesia, we should make sure that there is a global expectation that people's drinking water should be protected, that indigenous rights should be protected, that the land should be reclaimed to meaningful use for the people who live there when extraction is done.
Alex Donaldson: IRMA has been around since 2006, and is starting to build up a large portfolio of reports. Are there any consistent throughlines across these reports where mines are consistently not meeting expectations?
Aimee Boulanger: You've got a set of companies saying: "IRMA's asking us to report on a number of things that the government hasn't, and we didn't see a reason to before." That's one throughline for sure. Most mines will operate to legal compliance in the countries they're in, if we're lucky. Some of them will know that they don't actually have to, that no-one's paying attention and they might not comply, because then you've got a market advantage.
I think the other thing I'd say is that water and waste are challenging pretty much everywhere in the world when it comes to industrial scale extraction.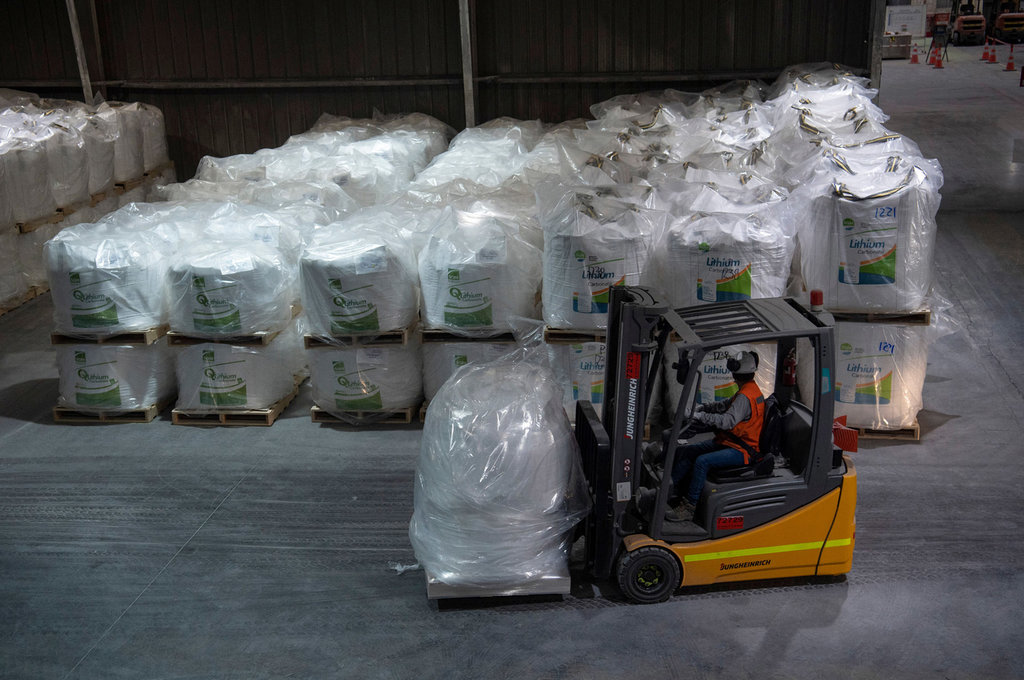 Lithium plants in South America are newcomers to voluntary auditing. Credit: Martin Bernetti/AFP via Getty Images
Industrial extraction almost inevitably impacts water, and the waste that's produced also impacts water and people, so then you've got a lot of human rights issues. Those are particularly challenging, but I think there's a lot of innovation and, especially because of the loss of life that happened around mine tailings disasters in recent years, an increased attention to the importance of those issues.
Alex Donaldson: When you look at mines that have undertaken the audit so far, they're mostly concentrated around South and Central America and sub-Saharan Africa. Why do you think we're not seeing a greater range of jurisdictions represented?
Aimee Boulanger: I think there's a couple of dynamics going on. One of which is, which companies are willing to step up and [undertake the audit], and why? Some of it is just they want to distinguish themselves as being willing. Out front you've got Anglo American, which very early on wanted to have all its sites audited against the IRMA standard; they made a company-wide commitment. Zimbabwe, South Africa and Brazil were dominated by the fact that you had Anglo American stepping in early.
You see a lot of nickel and lithium [mines undertaking audits]. Why is that? Because we've got the auto sector building electric vehicles after a lot of pressure from NGOs and civil society saying 'move from oil and gas cars over to electric'.
Now they don't want to start doing electric and then get more backlash about the sourcing [of the relevant minerals]. So, they're asking for their lithium, nickel, cobalt, copper to come from mines that are going to put this kind of transparency [out there], and you've got suppliers responding to that.
Then on the reverse, almost sort of a negative driver, is that you have got companies in the US, Canada, Australia asking provocative questions like 'Do we have to do this? Because we're in three jurisdictions that already have a higher regulatory bar than some other place.' It's not that they're not there, but it may not be as ripe because you've got a more robust regulatory environment.
Alex Donaldson: The mining industry is always changing; are there new affordances and coming shifts in the industry that you believe could change how IRMA reports are conducted in the future?
Aimee Boulanger: So much. So much so, that we ourselves have this transparency back on IRMA in our own standards setting, so in September we're about to put out to the world, the IRMA standard, which was passed in 2018. We put out our standard at least every five years and ask 'What should we change here?' For example, our greenhouse gas chapter is way behind. What we could get agreed across these diverse sectors in 2018 was a lifetime ago when it comes to the issue of greenhouse gas, so we're way behind and our chapter there does not reflect best practice.
So, we went to a working group of diverse experts from industry and civil society and said 'What should we be asking? What's fair? What's right? What reflects best practice?'
I really look at that as being a permission slip to all of these creative people in the mining industry to innovate. Let's think about how the materials that go into energy transition are a positive complement to community's economic and environmental social wellbeing, and not a greater drain or a continued resource curse. There's an opportunity moment there for those who are going to innovate and lead.