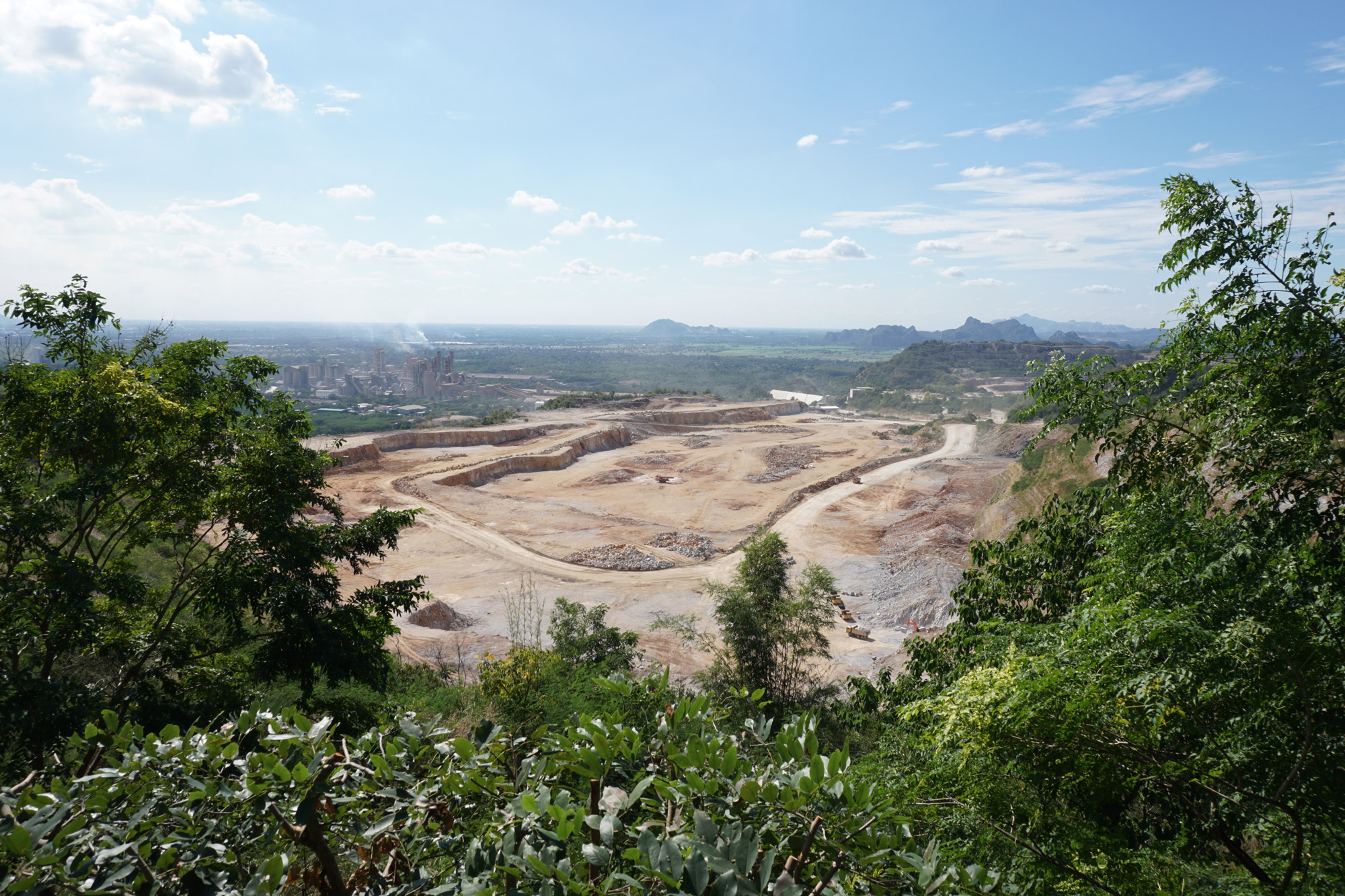 "Delivering positive outcomes": Business for Development on mine rehabilitation
Jason Mitchell speaks to John Cook, the director of African operations at Business for Development, which aims to rehabilitate out-of-use mining sites in Africa.
S
ince 2021, Business for Development (B4D), a Melbourne-based non-for-profit organisation, has been working with African governments, local communities and international mining companies to find ways to rehabilitate old mining sites.
Most mine sites cannot be returned to their natural state because of land disturbances during the mining process, so owners must look at how to re-purpose them to create long-term economic opportunities and reduce the burden on the environment.
Here, John Cook, B4D's director of African operations, explains how the organisation was developed, its role in bringing mining companies, governments and local communities together, and whether there is scope for the further rehabilitation of mining sites in Africa.
// John Cook. Credit: Business for Development
Jason Mitchell: What is B4D's role? How did the organisation come about?
John Cook: The impetus for the development of – and creation of – B4D came out of the millennium development goals. A number of senior people in Australia concluded that in fact business had a role to play in delivering positive outcomes for communities.
Rather than have the emphasis for poverty alleviation falling upon government and governmental aid budgets, in fact there could be a basis on which business could become involved and create outcomes – because of market mechanisms and mechanics – that could be more sustainable. [This was better] than just simply, periodically, having money to spend to try and change the circumstances of a group of people who find themselves in harm's way.
How did B4D become involved in trying to rehabilitate mining sites in Africa?
I spent most of my life working in fast-moving consumer goods and I was approached by Business for Millennium Development, as it was called at the time, to help them understand what they needed to do to go from the theory of assisting a community, gaining access to a supply chain, to actually building the mechanics of a supply chain and demonstrating the value of that to commercial enterprises.
In 2012, this led to the development of a relationship with Base Resources, an Australian mining company listed on the London Stock Exchange, which was contemplating a mineral sands operation in southern Kenya. The company recognised that it had the resources necessary to do the mining but it also acknowledged that building a relationship with the community was going to be a critical component to having a licence to operate with the government and also with the community.
[This would enable them to do the mining] effectively without any challenge and awkwardness over the flows of monies in and out of the country as a result of exploiting the resource. Base Resources recognised that it had a responsibility to try to co-invest in the development of alternative livelihood opportunities.
B4D had discussions with Base's executives about understanding how we could help the community do a better job with its agriculture, so that by the time the mine is completed, we have got developing industries for rural produce but, importantly, at the time of releasing the land that was mined back to the community, hopefully we have an industry with sufficient scale that could be accommodated on the former mining site.
How big was the mining site in Kenya? Has the programme in Kenya spread to mining sites in other African countries?
The site covered an area of 4,600 acres. It is a big site. A small-holder farmer would have five acres – maximum – to do their agriculture. If you think about the community, coming together with a co-operative, to take advantage of thousands of acres on which to grow a crop intensively – given the development of their skills and given the development of a market – it could be very, very beneficial.
Since 2012, our programme has been working and recruiting farmers, training them, introducing them to a range of new products and new things to grow. We have also given them access to the inputs to grow them successfully [such as] good seeds, good land preparation, good crop protection [and] all the guidance they need to solve problems using digital software and hand-held telephony.
Once the crop is harvested, we also give them access to a secure market. We went from working with individual farmers to working with the community to build a cooperative, so that the farmers then have an entity that they own and control.
In relation to the programme we developed in Kenya, we are talking to Glencore about a similar project on a coal mining site in Mozambique. We have run a trial programme in Mpumalanga province in South Africa and we have other clients talking to us about two other projects in Botswana.
// Main image: 3D System Model and Completed Installation. Credit: Deimos
Africa accounts for 30% of the world's mineral resources and could play a big part in the energy transition but what will happen to all the old mining sites on the continent?
There is a big issue around the energy migration away from coal-fired power stations to more sustainable, responsible industries. In South Africa, we see significant tension over who is going to complete the job of remediating sites that are no longer being mined. Furthermore, in Africa, we have a large number of landless community members.
Our thrust in this programme is working with mining companies to say, "look, how can we help you to understand how best to undertake a transference of the land sitting idle, how can we help bring an ecosystem to the table that can create a market opportunity for the produce, that can be grown by the community, on that basis how can the mining site can then be repurposed?".
// Main image: Limestone mine. Credit: Parmna via Shutterstock