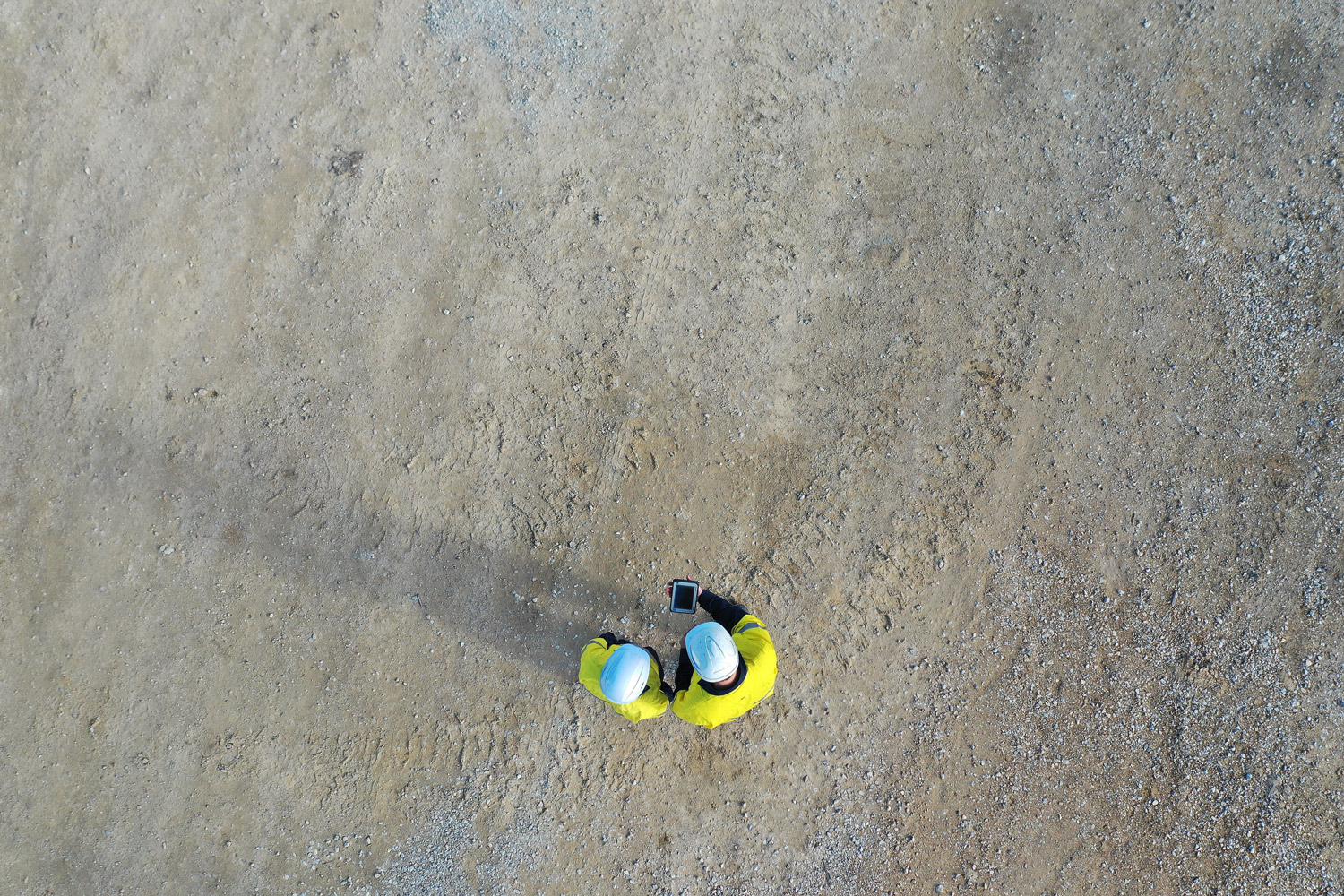 Head in the clouds: how mining has embraced cloud technology
Cloud-based technologies are heralding a new era of mining, from the way it's done, who's needed to do it and the skills they bring with them. Andrew Tunnicliffe takes a look.
Like any other industry, the predisposition to work in a siloed manner is patent. But, as we've come to realise in recent times, the dangers of doing so stretch far beyond simple isolation. This inclination can endanger profit margins, company growth and even human life. But thankfully, gone are the days where a night construction shift doesn't know what the engineering team did the day before, and where explorations haven't been able to feed back to their multi-team counterparts because their paths quite literally didn't pass.
In fact, what happens at a mine thousands of feet above sea level in Chile's Atacama Desert can be shared in a boardroom in Melbourne, for example, within a matter of moments.
This, in part through innovations in operations, is fast becoming a reality thanks to cloud computing and the analysis and insight it offers. But it doesn't stop there; the cloud has the potential to, and already is, transforming mining. Thanks to an ever-expanding catalogue of technologies, software packages, sensors and communications tools, mining is arguably at the very frontier of global heavy industry revolution, with Australia playing its part.
The cloud has further expedited the adoption of automation, digital twins, artificial intelligence and a plethora of other terms that are fast becoming commonplace. How far has the technology come in the Australian mining sector?
GroundHog day
Announcing it was to open its first in-country facility in Australia back in November 2022, GroundHog's CEO and co-founder, Satish Penmetsa, said the country was "undergoing an exciting period of innovation". The California-based specialist in mining digitisation said the move was in response to growing customer demand. "This move ensures we continue to deliver outstanding support to our customers as they transform their organisations to enable faster data-driven decisions," he added.
Until then, the solutions provider had been supporting Australian customers remotely, providing technologies that enhance operations and the environment, health and safety via an open cloud-based platform that it says simplifies mining operations' workflows. It adds that its intuitive user interface is accessible to all skill levels through hardware, software and web and mobile applications that can be easily incorporated into existing infrastructure.
The company recently added a learning management system to its portfolio. Being what it described as an enterprise version, the system means certificates and licenses can be managed digitally, meaning safety regulations compliance can be overseen across a business, in multiple regions and sites. It also facilitates global online training courses and resources.
Skilled in digital
The issue of upskilling employees is one that is fast occupying the minds of Australia's – and the world's – mining companies. A 2019 report by Ernst & Young, compiled on behalf of the Minerals Council of Australia, concluded the sector was to continue seeing the impact of new technologies, changing the skills it needed beyond traditional occupations like drill operators, surveyors and field geologists. The drivers would be cloud computing, information-sharing and big data, as well as robots, drones and remote-controlled systems.
It said: "The minerals industry will require a strategic, proactive and creative response to the future of work. On balance, it can be said the industry will benefit from the productivity gains of technology and complement current operations in achieving better outcomes."
This, however, does bring a fresh challenge to mining: the evolution to cloud-based, automated functions means the sector will face growing competition for talent, unlike anything of yesteryear. Of course physical labour will continue to be something the industry is built on, but digital skills will become a premium, pitting mining companies against sectors such as finance, retail and healthcare to name but a few.
Greasing the cogs
For those outside of the industry, the proposition that mining is a particularly "greasy" business would confound them; the literal truth is however, that it is. Grease is used across disciplines, for a multitude of reasons, essentially all for the same thing: to ensure machinery continually runs at optimum levels.
Australian start-up and recent award-winning innovator, GreaseBoss, is employing the very latest technologies and the industrial internet of things to help mining companies better manage their greasing requirements by informing workers on when to apply grease, recording that information and presenting it via a dashboard to site management.
Although GreaseBoss is not the first automated system for greasing, it's data collection capabilities do offer additional benefits. Through its ability to interact with other enterprise platforms, such as automated stock ordering or maintenance thanks to wireless connectivity, its AI algorithms can alert mines to faults before a worker might identify them. Its grease monitoring sensors – fitted to traditional head units, endpoint units and multi-end point units – can be installed on almost every part of a machine, something said to be a world first.
GreaseBoss says this could help mine operators increase productivity by 35%, reduce breakdowns by 70% and lower maintenance costs by 25%. It's an offering that secured the company the "Best Product Launch Award" at the Queensland Mining Awards in 2022.
Mind the connection
Connectivity, or lack of, has been something of a bind for the profession for many years, particularly for those working at Australia's most remote mines. For the fly in, fly out cohort, extended periods of time away from family can often be a real challenge. Ensuring workers can speak with, and even see, their loved ones is vital for their well-being and even productivity.
Developments in satellite technologies are of particular interest, especially in low earth orbit. They offer low-latency connectivity similar to the more traditional fibre networks we've become accustomed to. There's also considerable work being done in long-range Wi-Fi systems for ultra-low latency and high data rates too.
A research team at the University of Sydney's Centre for Internet of Things and Telecommunications is working on one such offering. Professor Yonghui Li said Wi-Fi has been plagued by short range and high latency, rendering it patchy and prone to dropping out. As such, deploying these systems in large areas, such as underground mines, is expensive and often the signal quality is poor.
"Our system is the world's first long-range high-rate Wi-Fi system that is compatible with conventional Wi-Fi and supports both mobile and multiple-access terminals," he said. "It provides a cost-effective solution and opens up new possibilities for real-time surveillance, image and data transmission, all while guaranteeing low latency, which means it doesn't experience lag and can be used for highly sensitive, mission-critical work."
A robot revolution
Although the site is not based in Australia, a recent collaboration between Australian-based mining robotics specialist Australian Droid and Robot (ADR), PBE Group and Rajant saw the deepest known remote underground mine inspection. At a collapsed limestone facility in the US, the collective used autonomous remote mine inspection technologies to examine the site, said to be 1.7km below ground, without any human intervention.
ADR supplied a fleet of autonomous robots, operated over Rajant's wireless nodes, BreadCrumb, which inspected the mine over the course of just a week. The biggest challenge was the lack of connectivity. To address it the team constructed an enhanced communications network, spanning around 1,800 feet, capable of low latency and high bandwidth.
This meant work could commence quickly on restoring the mine, cutting down on operational delays and ultimately financial losses. However, it is the fact that the solution removed the need for physical inspectors to be on the ground, keeping them out of harm's way, that was said to be an innovation that would continue to put safety at the fore of today's mining industry.
// Main image: Engineers seen from above. Credit: A R Turner via Shutterstock