Sponsored by TEGA Industries Australia
Mill liners and material handling products and services: Comprehensive solutions for mines of all types, sizes and locations.
Appreciation of the effect of changing regulations enables mine operators to proactively assess and respond to their relative exposure. A proactive response enables the operator to retain control of change processes in advance of a regulatory direction enforcing the change, the resource demand and the timeframe.
By way of example, Aspect Environmental looks at the requirements of the NSW Mining Amendment (Standard Conditions of Mining Leases – Rehabilitation) Regulation 2020 and how operators can respond and retain process control.
T
EGA Industries Australia (TEGA), and its subsidiary brand Losugen, are well known in the Australian mining industry as a provider of highly reliable, technologically advanced abrasion and wear resistant products together with a range of supporting material handling products and services.
TEGA and Losugen's strong reputation in the mining industry is built on a foundation of engineering excellence. Delivering market-leading products used for mineral processing, screening, grinding material handling, and beneficiation.
Their products and services are regarded as best-in-class, and the TEGA | Losugen team – highly committed to the success of clients – are unified by a strong collaborative culture which prioritises client relationship building and teamwork.
Rugby League Profession to NSW Manager
It's a culture which is proving to be a natural fit for Luke Dorn, TEGA | Losugen's New South Wales Territory Manager.
A former professional rugby league player, Luke is now based in his hometown of Maitland after twelve years in the United Kingdom, where he carved out a highly successful playing career in the Super League with the London Broncos and Castleford Tigers. He remains the highest try scoring international player in the UK Super League.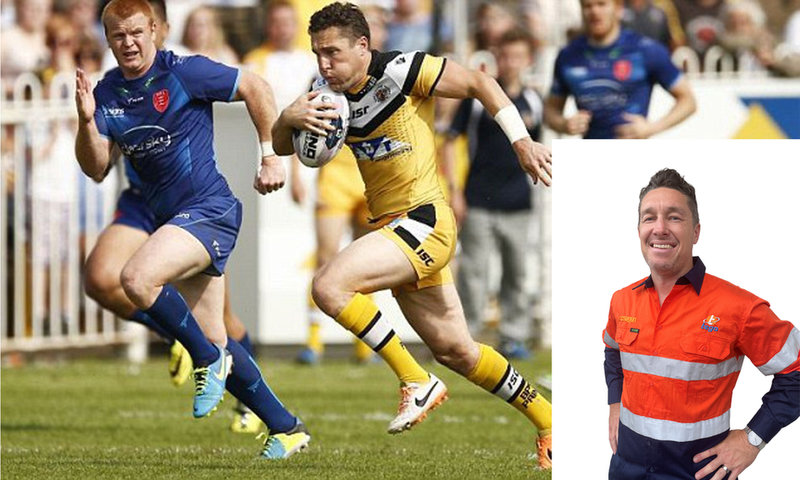 //Luke Dorn - Tega NSW Manager and UK Super League
His time abroad followed a successful career in the NRL, where he played for the Northern Eagles, the Manly-Warringah Sea Eagles and the Sydney Roosters between 2002 and 2004.
"During my playing days, self-discipline, the ability to work hard, and the ability to play a role in a team were crucial. So was the ability to build rapport through open and honest dialogue. As these are skills that TEGA really values, TEGA and its partnering approach with clients definitely sits well with me."
Luke applies these skills and values across clients, providing a link between mining clients, mine sites and the TEGA head office in Perth, Western Australia.
It's an approach to client service that ensures client needs can be addressed proactively and quickly as part of a wider culture of collaboration and teamwork.
"Our products improve mine efficiencies and operational effectiveness. Regular site visits complement our solution set – it allows us to truly partner with our clients by providing ongoing, regular support", Luke explained.

A well-known force in the mining industry, TEGA | Losugen, provides a comprehensive suite of products and services for mineral processing, screening, grinding, material handling, and mineral beneficiation.
Engineering excellence, extensive technical knowledge and a deep understanding of the mining industry's needs ensures they deliver exceptional solutions to improve both the efficiency and effectiveness of milling and wear processes.

DynaMax® Mill Liners
Its flagship DynaMax® range of mill liners - which line over 500 grinding mills in over 68 countries around the globe – has been engineered to maximise productivity, liner life and safety, and to reduce maintenance costs, energy consumption, and operational risk.
The DynaMax® range includes combination liners, composite liners, rubber liners, mill dischargers and fasteners and can be individually designed and custom manufactured for the unique needs of customers where necessary, to ensure optimal performance and longevity.
The suite of mill lining solutions have been designed to maximise effectiveness and efficiencies for a range of mill sizes and purposes. For example, the combination liner, DynaPrime® (below) has been engineered to reduce the number of individual sections that are installed inside larger mills, reducing installation downtime and reducing installation risk. Whilst the DynaWear® rubber lining system has been designed for use by secondary ball mills, regrind mills and scrubbers – providing market-leading mill linings for mills which produce more acidic slurries.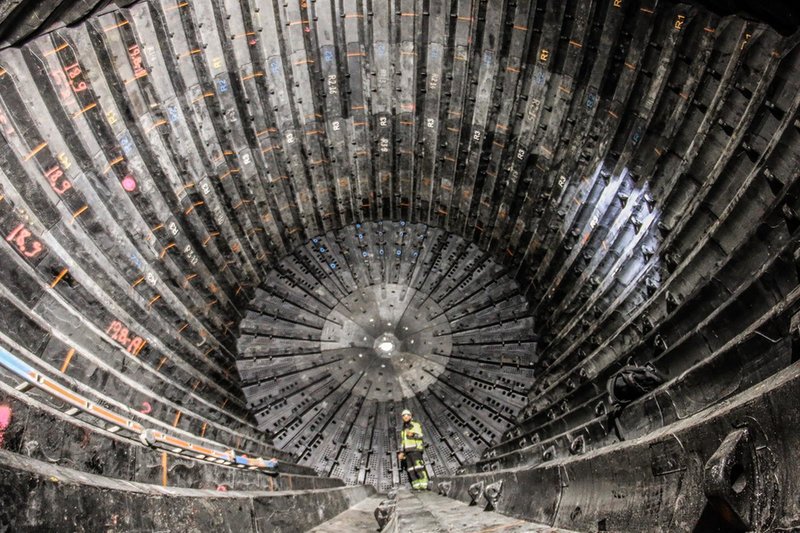 Complete Material Handling Solutions; Wear lining, screening and conveyor components
Additional solutions including conveyor components, screening and filtering solutions, trommels, hydrocyclones and water cutting services complement TEGA | Losugen's mill lining offerings, providing a complete suite of solutions which increase mine productivity and efficiencies. For example, the conveyor solution has been designed to be spillage and maintenance free and power optimised to reduce operational costs, and its wear-resistant screen media improves screening efficiency reduces down time and costs associated with material handling.
The comprehensive range of milling and wear lining solutions - including bespoke solutions where appropriate - and its focus on the unique needs of individual clients enables TEGA | Losugen to provide market-leading solutions to the mining industry, regardless of mine type, size, and location.
About TEGA Industries Australia | Losugen
TEGA Industries Australia | Losugen is founded on engineering excellence that is derived from extensive technical knowledge and expertise in the design, fabrication and R&D of reliable abrasion and wear resistant products and services that offer maximum endurance.
For all Australian mining, mineral processing, screening, grinding, material handling and benefication of minerals, the TEGA and Losugen brands offer a full suite of products and services including mill linings, wear resistant liners, conveyor components, screening and filtering solutions, trommels, hydrocyclones, and water cutting services.

Contact information