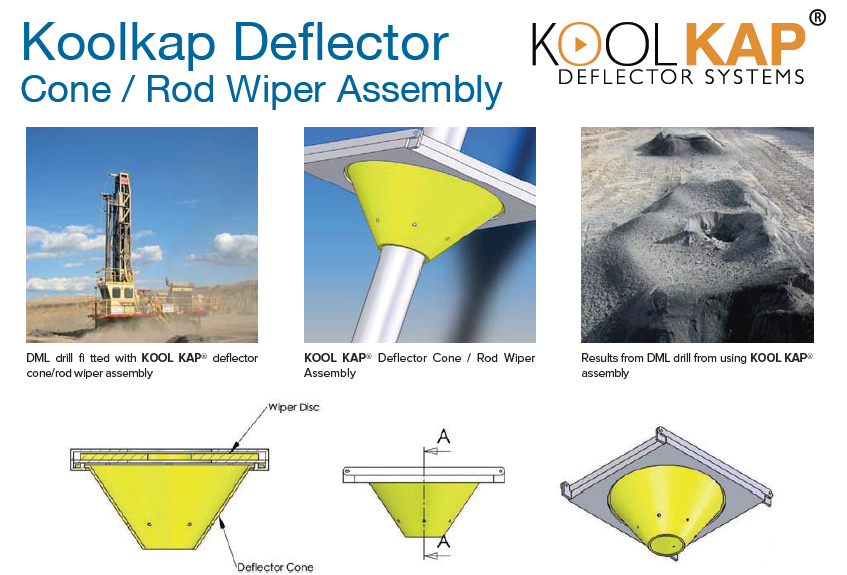 KOOL KAP® DEFLECTOR SYSTEMS
PR Polymers manufactures a range of premium quality drilling consumables designed to reduce fallback and reduce dust coming back through the deck.
KOOL KAP ® Deflector Systems are specifically designed to ensure your cuttings are deflected well away from the hole, reducing wasteful and costly redrilling from fallback.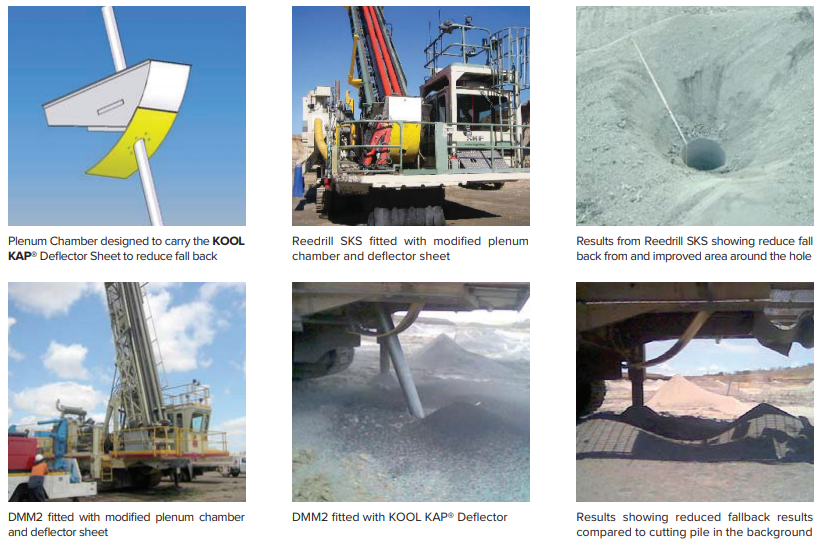 DEFLECTOR SHEETS
Our KOOL KAP® Deflectors have been engineered with high rebound qualities.
This premium quality, UV stable, high visibility durable deflector system ensures your drilling cuttings are safely distributed away from the drilling hole, leaving you with larger particle size in your pile, rather than a mound of dust that keeps refilling your hole.
Deflector sheets are available in sizes to suit all drills and rod sizes.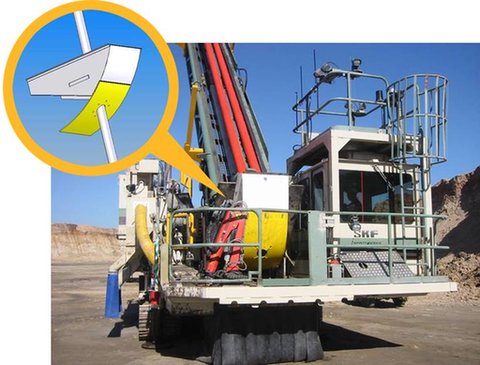 As a result,
Your cuttings pile can be used as stemming
Better particle size distribution will reduce the height of your cuttings pile
Larger particle size and less regrind will cut down airborne respirable dust
Reduce your dependence on water
ROD WIPERS
PR Polymers also manufactures Rod Wipers designed to be fitted around the drill rod to wipe dirt and mud off the pipe as it comes back up through the deck.
These Rod Wipers can be customized into different sizes to suit any drill deck and pipe size, reducing maintenance on drill rods and masts.
They are even more effective when used in conjunction with Deflector Cones.
Head Office – East Coast Australia
PR Polymers Pty Ltd
ABN: 91 097 405 984 ACN: 097 405 984
142 Mica St, Carole Park
PO Box 300, Carole Park
Brisbane QLD 4300, Australia
P: +61 7 3376 5999
F: +61 7 3376 5944
West and South Australia
PR Polymers Pty Ltd
PO Box 981
West Perth 6872 Australia
P: +61 4 277 795 10
South America
PR Polymers S.A
RUT 76369880-7
Hernando de Aguirre 128
Of 805 y 1002 Providencia
Santiago Chile