Drill Water Capture
Winner 2015 innovation of the year award.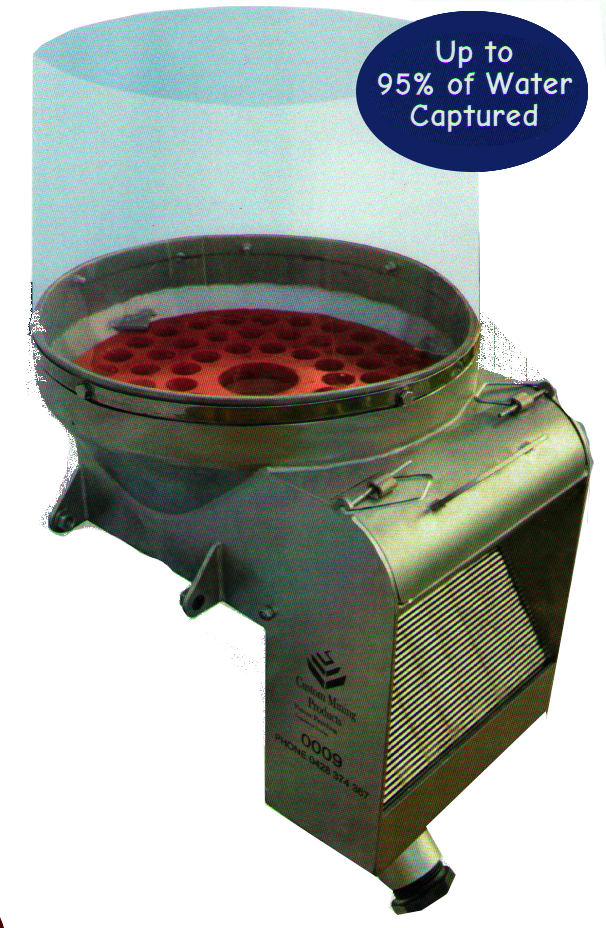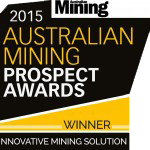 Effective control of drilling water in underground mining and tunnelling
Designed to provide a safer, drier working environment, the Drill Water Capture System collects and separates spent drill water from the fines. Captured water is delivered directly to the pump while the fine pieces of coal and rock are discharged to the ground.

No moving parts; Simple robust design

Keeps operators and work area drier and safer

Up to 95% of water captured

Low maintenance – no special tools required – only two main replacement parts

Reliable alternative to mist or dry drilling

Able to handle hard/soft/muddy strata conditions

Pumpable water contains fines to less than 0.5 to 1.5mm depending on screen size

Drilling fines discharged on ground

Designed for vertical drilling

Unique design fits right or left hand drill rigs

Non-reflective frosted matt finish – reduces deflecting glare from operators' light

6 different models to suit: Air Tracks – Drill Rigs – QDS Bolters – Hand Bolters
CMP - Enerpac Underground intensifier Pumps
After working with Enerpac we now have a Custom Built Intensifer pump to speed up the tensioning process in underground mining and tunnelling.
All Exposed Aluminium components have been replaced with alternative materials. The traditional foot pedal operation has been replaced with a simple directional control lever on the manual pumps and a pendant control for the pendant pump. Operation is easily controlled from the palm of your hand.
CMP - Enerpac Underground intensifier Pumps
Engineered for Potentially Explosive Atmospheres
No Exposed Aluminium Components — Safe for Underground Use

All exposed aluminium components replaced with alternative materials

Advanced Hold and Retract function.

Incorporates proven technology of Enerpac ZA4 pump which is ATEX 95 certified in use in potentially explosive atmospheres

High efficiency pump design, higher oil flow and bypass pressure

Two – speed peration reduces cycle times for improved productivity.

Air-Hydraulic pump featuring reliable Enerpac componentry
Tensioning of cable bolts to 20 – 30 Ton with as little as 60 psi pit air pressure.
Portable with optional carry frame (Roll cage)
Quality air flter and lubricator (optional)
Suitable for use with existing tensioner heads(6000 psi) or equipment.
Pressure can be set in the 6000 – 10,000 psi range internally (Tamper Proof)
Up to 6 times faster than other air operated tensioning equipment
Available in manual or pendant control (Up to 6m pendant)