Sir Arvi Parbo: the life and career of an Aussie mining legend
In May the Australian mining sector mourned the passing of Sir Arvi Parbo, a titan of the industry who immigrated from Estonia after the Second World War and eventually sat as chairman of some of the country's largest mining firms. What have been the major career milestones of a man described as "a lifelong pillar of Australian mining"? Chris Lo takes a look at the life of this mining legend.
On 1 May, Australia mourned the loss of one of its most prominent business leaders, after Sir Arvi Parbo died in Melbourne at the age of 93.
Parbo fled his native Estonia before Soviet forces occupied the country in the final days of the Second World War, immigrating to Australia in 1949.
Over the following decades, Parbo learned the ropes of the Australian mining industry and rose up the ranks of some of the country's most prominent resource firms, becoming a towering yet unassuming presence in the sector.
Here are some of the major milestones in the life and career of Sir Arvi Parbo, a man described by the Minerals Council of Australia chief executive Tania Constable as "not only a lifelong pillar of Australian mining but one of the people who created Australia as a prosperous economy and free society".
More than half of the country's coal mines are managed by pro-Russian separatist militia.Credit: DmyTo/Shutterstock.
More than half of the country's coal mines are managed by pro-Russian separatist militia.

Credit: DmyTo/Shutterstock.
AusProof is celebrating 25 years of business in Australia in 2019.
1940s:
Early years as a displaced miner in Germany
Born in Tallinn, Estonia in 1926, Parbo's early years were dominated by the chaos the engulfed Europe during the Second World War. The country, along with the other Baltic states Latvia and Lithuania, suffered under an illegal Soviet military occupation in 1940, before the invasion and occupation of the Baltic states by Nazi Germany in 1941 threw the population out of the frying pan and into the fire.
In the dying days of the war, Parbo – like thousands of his compatriots – fled Estonia ahead of occupation by returning Soviet forces, ending up in a refugee camp in Germany, after which he worked in a lead-zinc mine in the Harz Mountains and a coal mine in the Ruhr while studying mining engineering at the Clausthal Mining Academy.
Credit: Academy of Technology and Engineering
1949-1955:
Emigration to Australia
As German troops were disbanded and started to return to their pre-war careers, Parbo recognised that mining opportunities would become slimmer for foreign workers, and decided to emigrate.
Why Australia? According to some sources he chose Australia because it was the furthest away from war-ravaged Europe, although others have noted that the country's pre-existing mining industry and welcoming stance towards refugee immigration played an important role in the decision, as well as the fact that, reportedly, Australia had the shortest application queues.
Parbo arrived in Australia in 1949, and secured work at a quarry and a factory while he learned English and studied engineering at the University of Adelaide, where he had to re-train to gain Australia-specific qualifications. He graduated with a first-class degree in engineering in 1955, and shortly afterwards he joined gold mining firm Western Mining Corporation (WMC).
Credit: Academy of Technology and Engineering
1955-1970:
Achievements at Western Mining Corporation
Parbo's early work for the company included acting as an underground surveyor at the Copperhead mine near Bullfinch, and as an underground manager at another mine in the Yilgarn region of Western Australia. His talent was quickly recognised by WMC, and from 1960 he served four years as a technical assistant to the managing director, during which time he played an important role in negotiations with the Aluminum Company of America (Alcoa). The two companies agreed to establish an integrated bauxite mining and processing facility in Australia, and Alcoa of Australia was formed.
In 1966, while Parbo was deputy general superintendent at WMC, the company discovered nickel at Kambalda in Western Australia, and he played a role in the ultra-fast development of the mine. The mine went from discovery to first production and processing within just 18 months. "You couldn't possibly do that today, you'd be lucky to do it in six or seven years," Parbo reportedly said in 1999.

1970s:
Olympic Dam, crown jewel of Australian mines
By the mid-1970s Parbo was both chairman and managing director of WMC, and presided over an incredibly successful period of the company's history. WMC had diversified from gold into bauxite, nickel, fuel and other markets, and Parbo led the structural reform that allowed these different sides of the business to be run as separate divisions with clearer lines of responsibility.
The company pursued an aggressive exploration policy, which yielded a dramatic return with the discovery of the Olympic Dam copper-uranium deposit in South Australia, now the country's largest mine and the largest single deposit of uranium in the world. The mine was developed and expanded through the 1980s and 1990s, increasing copper output from 45,000 tonnes in 1986 to 84,000 tonnes in 1995.
Parbo's continuation of WMC's ambitious exploration programme may have been key to the company's discovery at Olympic Dam. A deep recession in the 1970s had shrunk the market for many mining commodities, but the company continued to explore.
"When you are exploring today you are thinking about conditions in ten years' time," Parbo told the now-defunct weekly newspaper The National Times in 1974.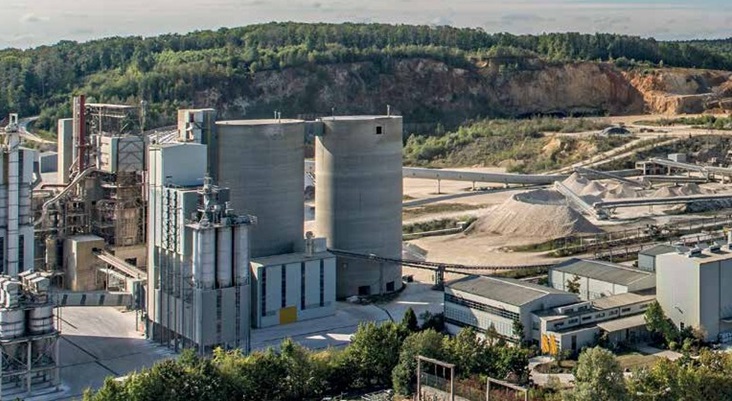 1980s-1990s:
Rising to the top of the industry
Parbo's leadership position in the Australian mining and resources industry was solidified through the 1980s and 1990s. As well as serving as WMC chairman from 1974 until 1999, he was also chairman of Alcoa of Australia from 1978 to 1996, and a director of Alcoa in the US from 1980 to 1998. Perhaps most impressively, Parbo also served as a director at BHP Billiton (now BHP) from 1987 to 1989 before becoming the company's chairman from 1989 to 1992.
As a prominent thinker in the mining and metals field, Parbo served as president of the Australian Resources and Energy Group (AMMA) in the mid-1970s, as well as president of the Australian Academy of Technology and Engineering in the mid-1990s, not to mention numerous other roles at associations both in mining and in the wider Australian business community. As a result of his work in the industry, he was knighted in 1978. In 1992 he published a book entitled Down Under, charting the history of mining across Australasia.
"We in the mineral industry in Australasia are very good at what we do," Parbo wrote in the preface to the book. "We have been, and are now, amongst the world leaders in our industry. But we have also been, and still are, very bad at explaining what we do, and how this benefits the community."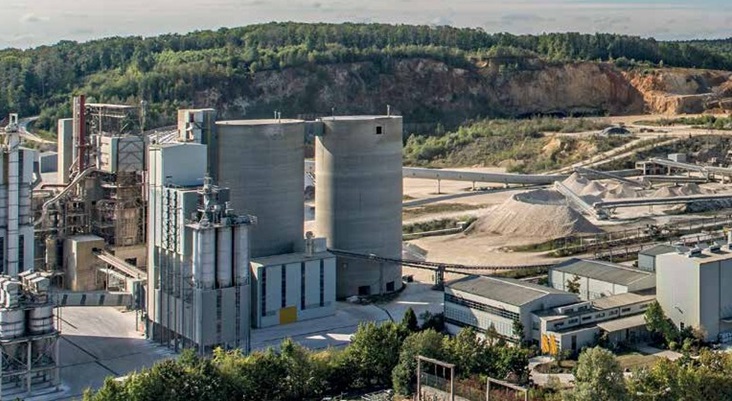 Credit: Paul Scott-Melbourne Mining Club
2019:
Australian mining pays tribute to one of its greats
Tributes to Parbo's life and achievements flooded in after the news of his death in May. He is survived by his wife, Lady Saima Parbo, as well as three children and six grandchildren.
"[Parbo] epitomised that generation that did so much to build the modern Australia," said former Australian President John Howard. "He was an outstanding example of the sort of entrepreneurs that the mining industry of Australia produced."

Credit: Academy of Technology and Engineering.
"Sir Arvi Parbo will be fondly remembered as the most influential 20th century figure of the Australian resources industry," said AMMA chief executive Steve Knott.

"Our industry has lost one of its greatest and Australia has lost a man who worked hard to better himself, the companies he worked for and the people who relied on them," said BHP chief executive Andrew Mackenzie. "He fled conflict in Europe in the 1940s as a young mining engineer, and rose from an undergraduate surveyor at Bullfinch, Western Australia to become the chairman and CEO of Western Mining and the chairman of BHP. He is credited with the discovery and backing of Olympic Dam, one of the highest-quality ore bodies in the world. He was an advocate for mining investment and for Australia to have trade links in Asia long before it was fashionable."
"I remember Sir Arvi as the finest, most decent man I have ever known," said former Australian Academy of Technology and Engineering president Dr John Zillman, who served as vice president of the academy during Parbo's tenure at its head. "As incoming president, he launched the joint academies' 1995 report on climate change. His insistence on intellectual honesty subsequently drove him to enormous personal lengths trying to understand 'the truth' about the science of climate change.
"His modesty saw him always directing credit and thanks to others for his achievement. His courtesy and kindness endeared him to everyone in the academy and his conduct of council meetings provided an object lesson in quiet no-nonsense efficiency. Serving as vice-president under Sir Arvi was one of the great privileges of my life."