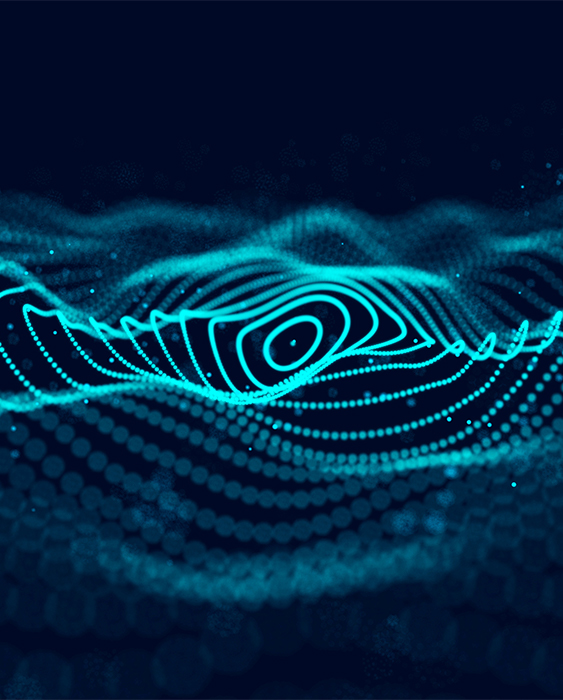 Mapping mineral prospectivity with Bell Geospace
Bell Geospace, an exploration company specialising in gravity gradiometry, recently launched a project in partnership with the Botswana Geoscience Institute to evaluate mineral prospectivity in an area of Botswana. Matthew Hall speaks to Bell Geospace business development manager Gaud Pouliquen to find out more about the project.
Gaud Pouliquen, business development manager at Bell Geospace. Image: Bell Geospace
Bell Geospace and the Botswana Geoscience Institute (BGI) announced their mineral prospectivity mapping (MPM) project at the Africa Mining Summit in September 2020. Covering a portion of the Molopo Farms Complex in southwest Botswana, the project will provide the BGI with a large amount of exploration data that will then be made available to mining companies to inform potential investment decisions in the region.


The project will automate a process of delineating and evaluating mineral prospectivity in the area, and promotes access to integrated, quality geoscience data that could go a long way to determining the success of mining activities in the region.

Matthew Hall: Tell me about Bell Geospace and the work it does
Gaud Pouliquen: We've been around since 1994. We are in the business of acquisition, processing, and interpretation of high resolution, airborne, full tensor gradiometry data (FTG) for exploration. It's a high-resolution version of gravity gradiometry, in a nutshell – there's more to that, but that is what it is.


We've got over 25 years of successful operation in excess of 2 million line kilometres worldwide. So we have a worldwide footprint. We've been serving both the oil and gas and mining exploration industries over the years. It fluctuates, the split between the two, and certainly as we finish 2020 with the downturn, with the oil price slumping, certainly mineral exploration is on the rise again for us. We've flown over 48 countries and that keeps growing, and we've always had a very strong foothold in Africa.


FTG as a method is not so much deposit or mineral sensitive, we've worked for various commodities. What we detect, essentially, is density contrast in the subsurface. Mapping that density contrast facilitates direct geological mapping from the data, and resolves structural complexity that is often not understood when you're working with sparse ground data, or gravity data alone, or magnetic data alone.


Being airborne means we can acquire quickly a large area of data so we can provide a full picture of the exploration tenement to clients which they wouldn't do as easily with ground exploration. So it's de-risking exploration, and facilitating exploration decisions prior to prospective work on the ground.

Bell Geospace has partnered with the Botswana Geoscience Institute on a mineral prospectivity mapping project. Can you tell me about that project?
The project is about integrating full tensor gravity gradiometry data with existing airborne magnetic, electromagnetic, geochemistry, and geological information in order to automate the process of delineating and evaluating mineral prospectivity within the area of interest, the Molopo Farm Complex. The principle is that classification of the assessed area will be based on the mineral potential and estimation of the proportion of undiscovered, economically recoverable resources.


What distinguishes this from other MPM projects is this will, in essence, promote access to integrated, quality geoscience data, which I think will go a long way in determining the success of operations in that region. BGI has entered into this partnership with Bell Geospace to support its mandate, which is to be the custodian of geoscience data and promoting exploration in Botswana. So mining companies will be able to use the information to support investment decisions in the area covered by the project.

What makes that methodology more advantageous than other methods of data gathering and exploration?
We're not the first to do MPM, and it's certainly on the rise. I would say most projects really tend to focus on using AI, and the methodology can be fairly similar and there are lots of variants of them. But they tend to rely mostly on geochemical and geology. So ground observation, sometimes remote too, but mostly these two, and not so much on the geophysical data.


Integration is really one of the key words. Our study will be based on the integration of all geoscience data available over the Molopo Farm area, while also bringing a 3D component. There's been MPM on gravity and magnetic data or geometric data but what we're doing in the first stage is inversion of this data, of FTG data and magnetic data.


In other words, we're going to transform surface observation to a 3D subsurface earth model, which will describe the physical properties, the density, and the magnetisation over the area. And this will be the input, in addition to the rest of the data, to our AI analysis further down the line. That's really specific to this project.

How will this data be made available to mining companies that might be looking to invest in operations in Botswana?
That's the primary objective of the project, and will be mostly – well, entirely – led by BGI. This will be done through a BGI-hosted portal. BGI recently had a pilot study in Ngamiland that used a portal, which is accessible by all at the moment. And they are in the process of developing, updating, and scaling up that pilot and developing a commercial solution for an online portal quite similar to what's available for Ngamiland. So the data will be available on that portal and I guess that BGI in the future will give more detail on how that will be managed.

How did the partnership with BGI come about, and what is the reason for the Molopo Farm Complex being the area of interest for this project?
BGI's remit is to be the custodian of geoscience information and to promote the search for, and exploration of, any minerals in Botswana. And we provide some of that data, so it was kind of a happy marriage in a way. Our work started in 2006, when we collaborated with BGI and De Beers to acquire FTG data over an area that was actually larger than the Molopo Farm, but which is at the core of this project. This data was acquired using a zeppelin airship, and that's the first and only time in the world this had been done. And this is still the best airborne gravity gradiometry data in the world, simply because the zeppelin is the best platform you can have to acquire that type of data.


That's really the root of the project. We have these fantastic data sets, which at the time, I guess, were driven by diamond exploration – that was really steering the project. So we felt, and BGI felt, that maybe that data set had been underused. Of course, it's been a long time - 14 years – so our processing technology has evolved. The first thing we did is we reprocessed this data with our latest technology. So I guess it's the second stage of a collaboration that started a long time ago with BGI.


The reason for picking the Molopo Farm Complex was, from a very practical standpoint, we were looking at a large area, so we decided to start with a subset. We needed to find an area with enough different data sets available, and the Molopo Farm Complex met that criteria. And of course, the other thing is that in the Molopo Farm area there is exploration interest and activity from several mining companies. It's a double whammy, in a way, and it's the perfect area.

Are there any plans to expand this work to other areas of Botswana, or undertaking similar projects in other countries?
Yes, very much so. We see this as a benchmark project. There is always potential, of course, obviously in raising the attention of the industry on that type of project. The objective is to develop a successful methodology, working with leading consultants both in geophysical exploration and in AI, which can in turn be applied elsewhere, if not in Botswana, certainly elsewhere in Africa and beyond to promote exploration and investment.