The class of 2020:
can e-learning unlock South Africa's mining potential?
Johannesburg-based learning software and solutions company New Leaf Technologies is pioneering e-learning within the country's mining industry. Julian Turner talks to managing director Mike Hanly about the online learning revolution, South Africa's struggling mining industry, and global aspirations.
The transformative effect on mining of industry 4.0 solutions such as AI, the industrial internet of things, and machine learning has been well-documented. Under the radar however, another electronic revolution is taking place in South Africa, again driven by the perennial need to optimise safety and productivity, as well as cut costs, and accelerated by the onset of the Covid-19 crisis.

Travel restrictions and lockdowns around the world mean that millions of employees and students are likely to experience some form of blended learning – if not a full switch to online or 'e-learning'.

This 'new normal' for education has given rise to 'guerrilla' teachers, freelancers or volunteers who convene outside of traditional working hours and have the flexibility to adapt their teaching to the individual needs of the student more readily than a classroom teacher adhering to a set curriculum.

In South Africa, resource companies are eschewing traditional facilitator-led, classroom-style training in favour of e-learning programmes that do away with the need to fly in, accommodate, and pay a daily rate for training facilitators. The curriculums are consistent, with workforces trained using the same content at the same level, meaning mining companies are able to identify and plug skills gaps.

"Mining training is diverse and much of it is compliance-based, meaning the cost of classroom-based training is enormous, especially if one considers the productivity downtime as well as the logistical costs," explains Mike Hanly, managing director of New Leaf Technologies, a Johannesburg-based learning software and solutions company that specialises in the mining sector.

"Smartphones have become more accessible, and so there is evolving potential to diminish the number of hours needed in a classroom. The switch to online training makes it far more accessible and cost effective for learners."
Digging into the data: the transition to online learning
South African mining production figures released in September by Statistics South Africa paint a grim picture. Output for the second quarter shrank by 73.1%, making mining the third most-affected sector by the Covid-19 pandemic, after construction at 76.6% and manufacturing at 74.91%.


And this was coming off a relatively low base. Six months earlier, Statistics South Africa data on the performance of mining for 2019 revealed that production was 1.3% lower than the year before.


"The Covid era has catapulted the transition to technology-based training far more quickly than anyone expected," states Hanly. "It made economic sense before, but now it is a basic necessity."

Data costs and internet access are probably the two factors that have delayed the rise of online learning in mining.
New Leaf Technologies believes that for South Africa's mining labour force to remain competitive internationally, workers' skill sets must keep pace with digital advancements, with artisan roles such as rock-drill operators, blasters, and drill-rig operators being particularly affected.


The company also points to data released by South Africa's Mining Qualifications Authority (MQA) revealing that just 14% of miners have a post-matric qualification. The education level among the industry's 460,000 workers is also compromising its ability to mine more efficiently, compared with other key markets such as Australia, Brazil, Canada, and Chile. The MQA's sector skills plan, released in 2018, also revealed shortages in skills and experience among managers, planners, and engineers.


"Data costs and internet access are probably the two factors that have delayed the rise of online learning in mining, especially in South Africa, but also across the world," explains Hanly. "However, now technology is changing, and internet availability is becoming more widely available and at a better price – and with each year that goes by it will become cheaper and more accessible to all."

A new reality: e-learning programmes explained
According to Hanly, a blended approach to learning is a good place for mining companies to start. Training can be carried out online and a certain level of understanding achieved before a classroom session is "unlocked", reducing costly classroom interventions and also making them more efficient.


"In addition, compliance training can be streamlined, with technology gauging what a learner does not know and providing relevant content to a learner based on knowledge," he adds. "Each learner has the same curriculum but only studies content that is needed, which vastly reduces the learning time, while maintaining standards. This corresponds to huge cash savings in an industry like mining."


For online-only learning to be successful, the provider must develop courseware that is engaging, stimulating, and that meets the educational needs of employees from a variety of demographics.

Training investment needs to be realised within the business where knowledge is applied.
New Leaf Technologies takes existing content owned by the client and converts it to online, using a multimedia process of instruction as a means of holding trainees' attention while explaining difficult concepts. The course material combines words and graphics, and is increasingly being integrated with 3D modelling and animation, along with elements of virtual and augmented reality.


Information is presented in a storytelling format that involves gamification and interactive video. Learners are also encouraged to provide feedback to retain interest and measure effectiveness.


"If it is not engaging, interactive, and measured it's probably a waste of money," states Hanly. "Very importantly, we measure knowledge retention. It is no longer a tick box exercise, but an ongoing process. Training investment needs to be realised within the business where knowledge is applied.


"We have a range of off-the-shelf courses, but operators prefer to invest in their own content, which speaks to their own needs and processes. This resonates better with the learner and eliminates annual recurring content costs."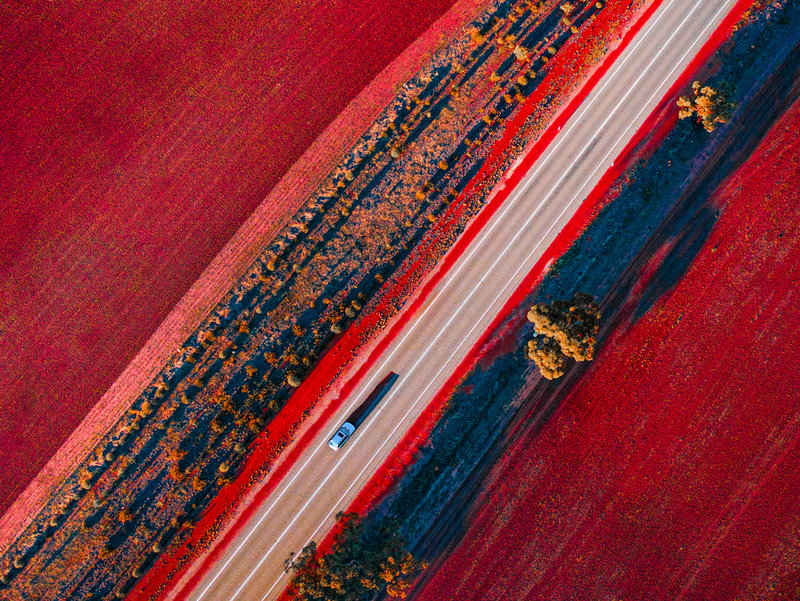 3D System Model and Completed Installation – Tandem Rotary Railcar Dumper
Forward thinking: global education technology set for boom
Hanly is bullish about the future of e-learning in general, and New Leaf Technologies in particular.


According to the company's press release, the global education technology industry ballooned to R121bn in venture capital funding last year, set to increase to over R173tn by 2030.


One of South Africa's foremost black-empowered resource companies recently signed up as an e-learning client. The world's second-largest metals and mining corporation, as well as an independent global organisation of engineers and scientists consulting to the natural resource industries, have also gone the e-learning route. Does the company have global aspirations?

Mining is a complicated, labour-intensive industry, but it has always embraced advancing technology.
"There are advances in offline capabilities where study can continue without internet access," says Hanly. "New Leaf Technologies already provides services across Africa and the Middle East, but being online means there are no geographical restrictions. We can operate anywhere and we plan to."


The mining industry is traditionally conservative and risk-averse. Is Hanly optimistic that the sector as a whole is ready to embrace e-learning innovations such as those pioneered by New Leaf?


"Most businesses, but especially mining, are all about risk really," he responds. "It is a complicated, labour-intensive industry, but it has always embraced advancing technology if it makes the business more efficient and productive. It has been a pioneer of new ideas for centuries and I have no doubt online learning will make a big contribution to the bottom line. Which business wouldn't embrace that?"