Click HERE to see a 360° view of the system
Our systems aim to control the sample preparation burden for 24/7 applications. These automated systems offer unique advantages compared to manual sample preparation:
Operator safety
Traceability and repeatability
Gravimetric accuracy
Validated results
Web based remote control
Nucomat acts as a solution provider mastering a delicate balance between different skills:
Modular robotics: Reliable robotic components and micro-controllers allowing unattended use of automated systems.
Chemistry methods: Transferring manual sample preparation protocols to automated solutions in close collaboration with our clients.
Information technologies: Nucomat has developed its own powerful central supervisory system (ROBIN software).
Analytical instrumentation: Depending on the final application, a variety of different analytical tools can be linked to the automated system.
From concept to turnkey solution
For the chemical analysis of mining samples, many different chemical analyses are typically performed (e.g. AAS and/or ICP). The sample preparation procedure is very often time-consuming and involves the dissolution of grinded ground samples using concentrated acids. The automation of the sample prep process results in several advantages; such as improved safety in the lab, an increased throughput of samples (up to 500 samples a day) and possibility to run the machine under a 24/7 regime.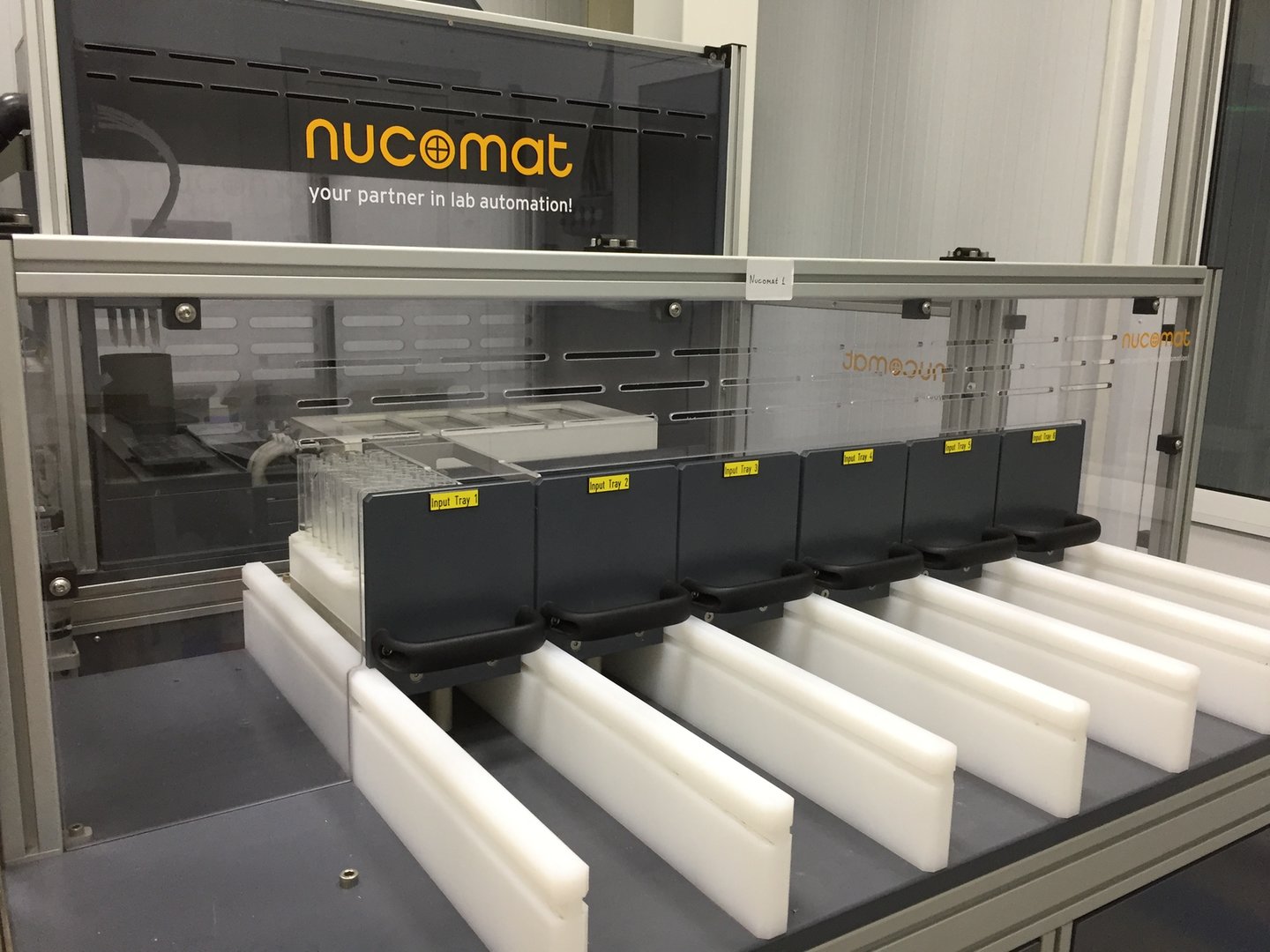 The automated Silverprill system enables to analyse the presence of different elements by dissolving silver prills in e.g. aqua regia medium. The system can be equipped with an AAS instrument for inline chemical analysis. Through automation of the sample prep process, the system offers an increased quality and safety of the sample prep procedure. Sample throughput can reach up to 1500 samples a day.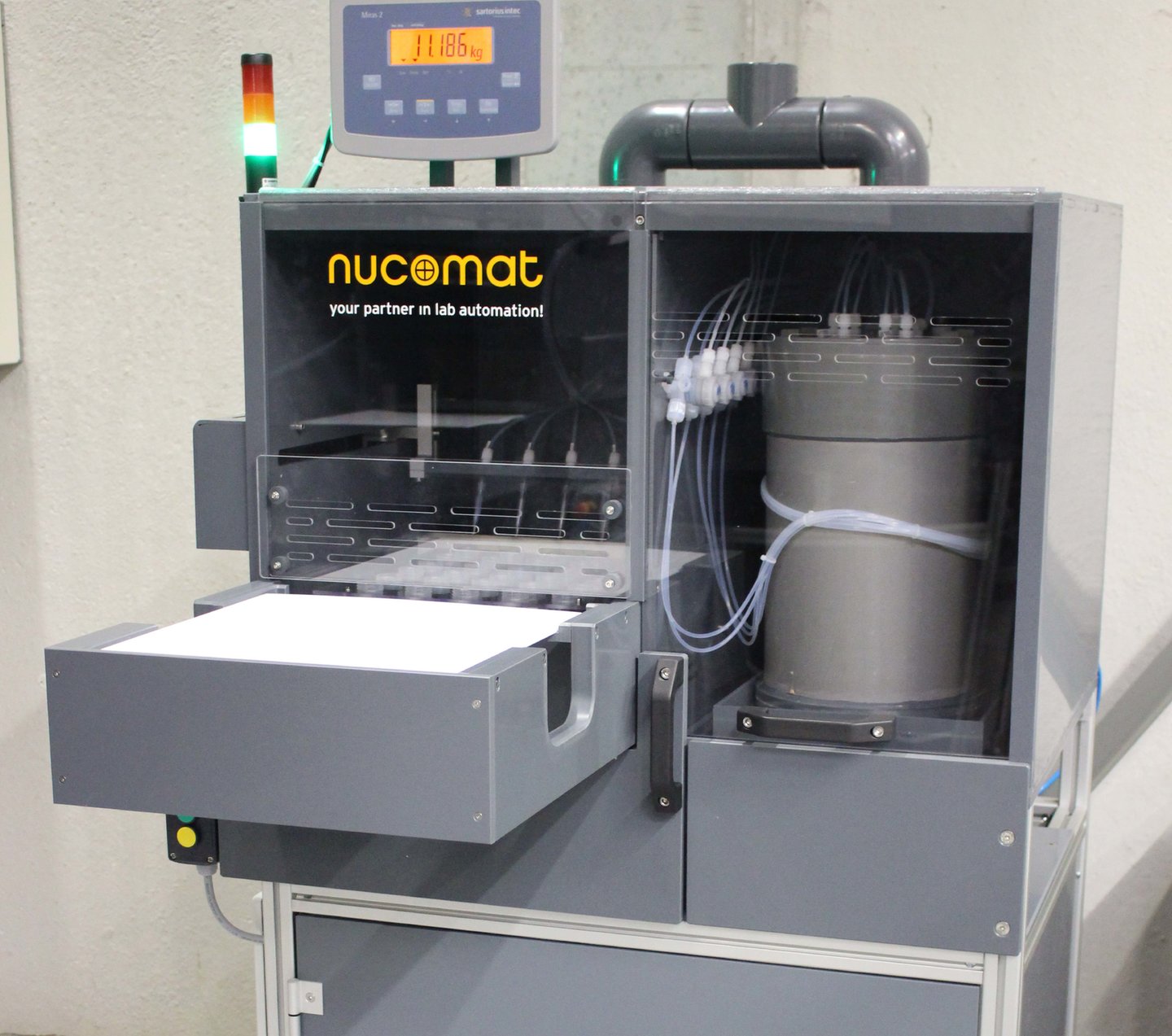 The high speed automated dispenser can be used for reagent or acid gravimetric dispensing in a very fast, accurate and safe way. The system is perfect for any laboratory that requires fast reagent additions to standard test tubes. The complete system is embedded into a safety enclosure.