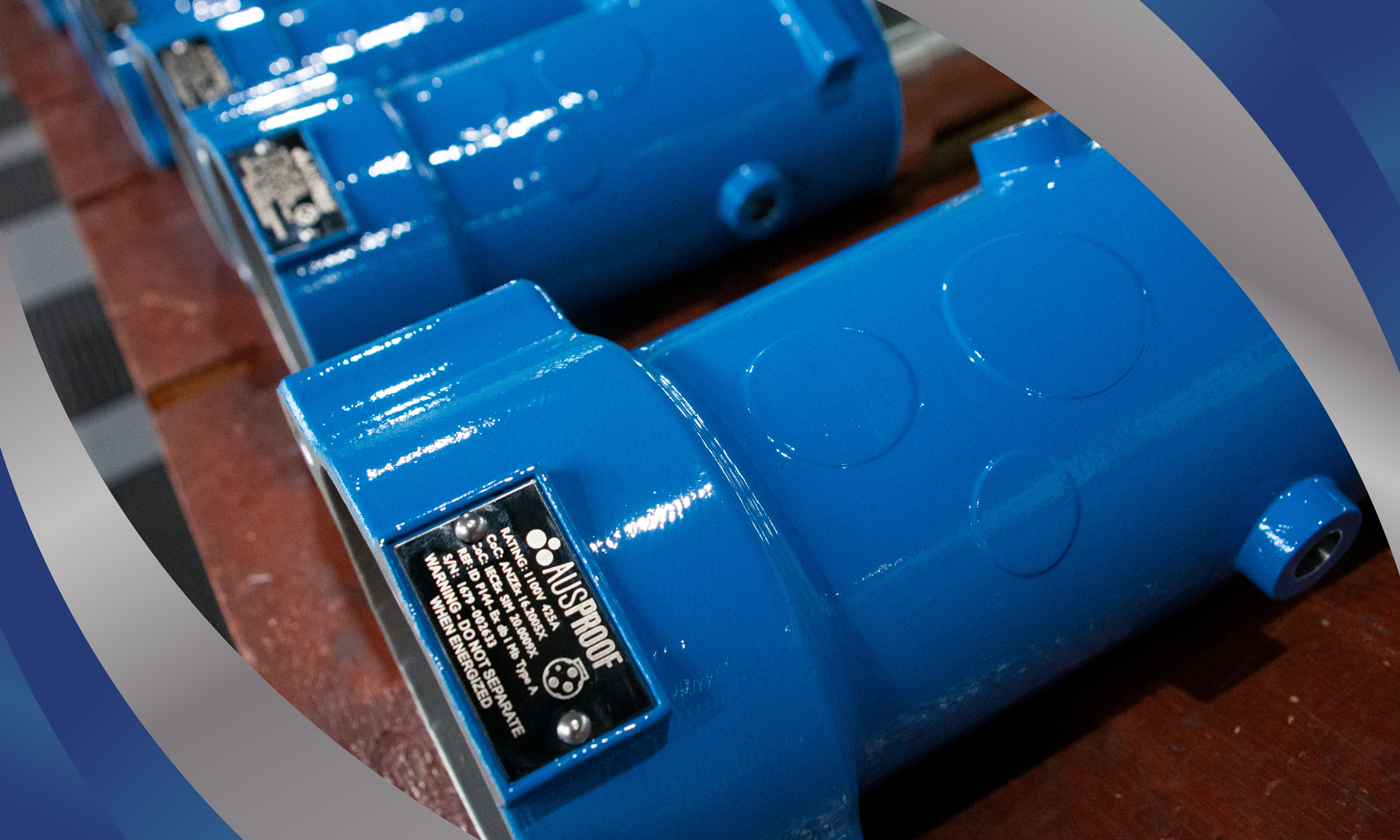 Safe and Reliable Power Supply Solutions
AusProof strives to provide the industry with safe, reliable, and high quality power connection solutions. By pushing boundaries and exploring the unknown in electrical coupler design and development, AusProof products are not only safe for open-cut and metalliferous mining, but for hazardous environments, pumps and tunnelling projects as well.
A
usProof are an original equipment manufacturer (OEM) developing high and low voltage electrical cable couplers, plugs and receptacles. With a variety of amp and voltage ratings available across their Ex-certified stainless steel and non-Ex aluminium ranges, AusProof products can be used across a variety of operational sites around the world.
When looking at AusProof's logo, at the three circles, do you find yourself wondering: what connection do three dots have with electrical cable couplers? Those three dots, symbolising a set of proof coins, represent an ideal that AusProof strives to meet and surpass with each product they manufacture, with proof coins being the highest quality coins a person can buy. Seeking to live up to this concept of a high quality product, AusProof is always looking for opportunities to reinvent, redevelop, and design new products to provide safe, reliable and durable power supply solutions.
Over 40 Years of Combined Experience
Based in Gladstone, Queensland, AusProof first opened its doors in 1994. With 29 years of operational experience in Australia, and utilising Founding Director Philip Marks' 20 years of professional knowledge and experience, AusProof has worked tirelessly in order to design and manufacture durable, modern and, above all, safe products. Some of the standard features of AusProof couplers include:
Phases segregated by earth
Insulation that extinguishes arcs and faults
Elimination of partial discharge and corona
IP66 and IP68 ratings
Ergonomic shapes and designs for ease of handling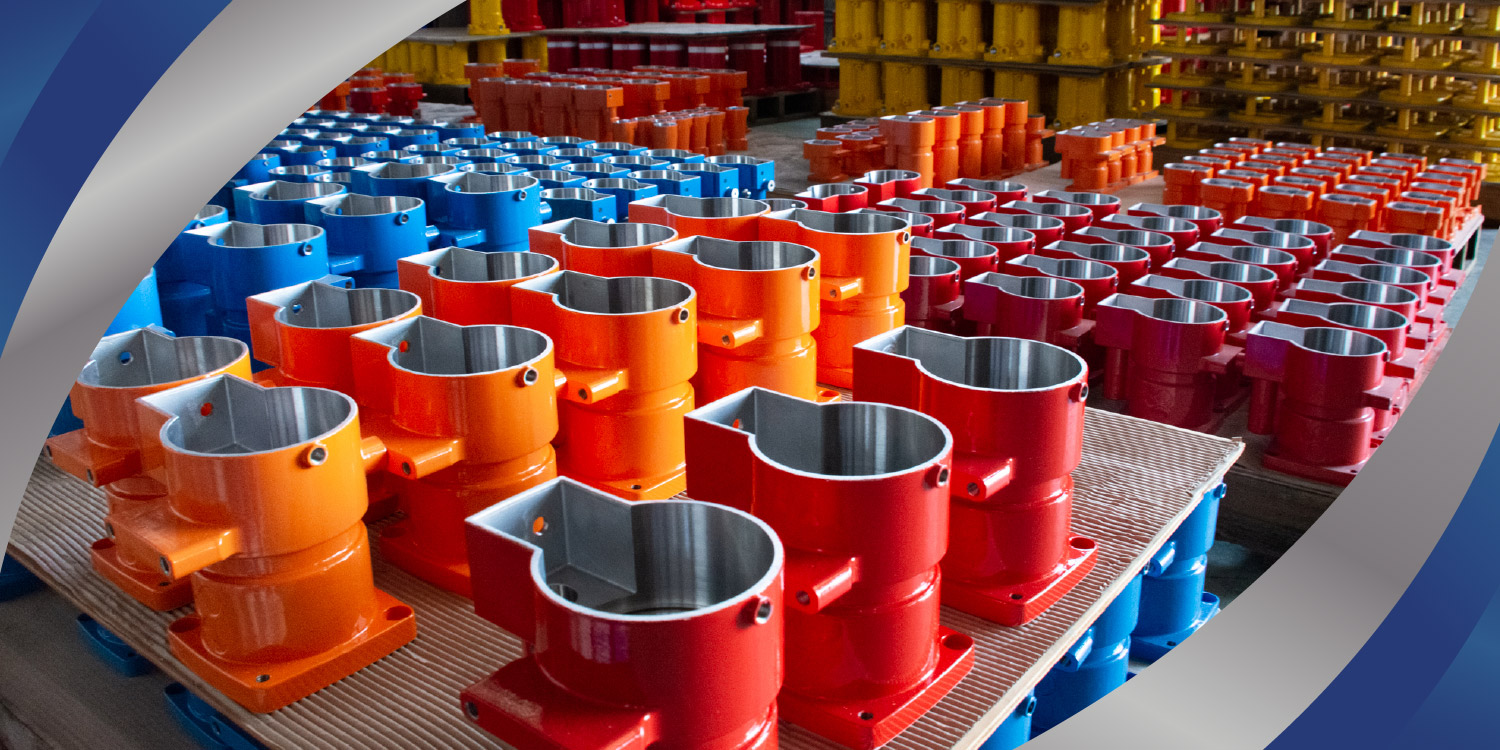 Various AusProof Plug, Receptacle and Coupler Body Castings
Exploring the Unexplored
AusProof is always striving to stretch the limits of current understanding and knowledge of high voltage, to exceed beyond the expected. Without the hard work of its team, AusProof would not have seen the most recent releases it has in the past 10 years. In 2013, AusProof launched their 35kV coupler, a brand new product to the market, designed upon client request when couplers available at the time could not meet their operational demands. Released in 2015, AusProof's 11kV Stainless Steel Ex118BSSRF coupler is a redesign of their existing Ex118BSS model. The defining feature of this redesigned coupler is its Removable Flange, intended to assist in flameproof path maintenance. In 2020, AusProof launched their LED Live Line Indicator, a redesigned product new to the Australian market. Originally developed using neon bulbs for underground use in 1998, AusProof's goal was to not only make the indicator significantly brighter underground, but to allow it to be used and seen clearly in bright open-cut sites, as safety is a priority for AusProof whether you are above ground or below it. Most recently, 2022 saw the launch of the Aluminium Low Voltage Restrained Range, a cost-effective and lightweight low voltage alternative, as well as AusProof's patented Ratchet Release design, offering a third release option for all of their aluminium low voltage receptacles.
Advancing Technology
Even before founding AusProof, Philip Marks constantly sought to improve and advance, going beyond what was required, in order to achieve the best results possible. The spirit of this passion to progress and excel is something that AusProof's Research and Development team has continued. It is their hard work, learning from their trials and errors, and thinking outside the box, that continues to enable AusProof to design and develop products that are safe and reliable for both hazardous and non-hazardous environments. A percentage of turnover each year is provided to the R&D team's onsite facilities to enable development of new products, and to conduct in-house testing, evaluations and improvements on existing AusProof products. The following features are the combined results of Philip Marks and AusProof's R&D teams' endeavours:
Genderless design
Air removal
Phase segregation
Insulating materials that extinguish arcs
Replaceable flameproof paths
Single piece contacts
Reduction of parts
Ease of termination on cables
Adjustable glands
Training packages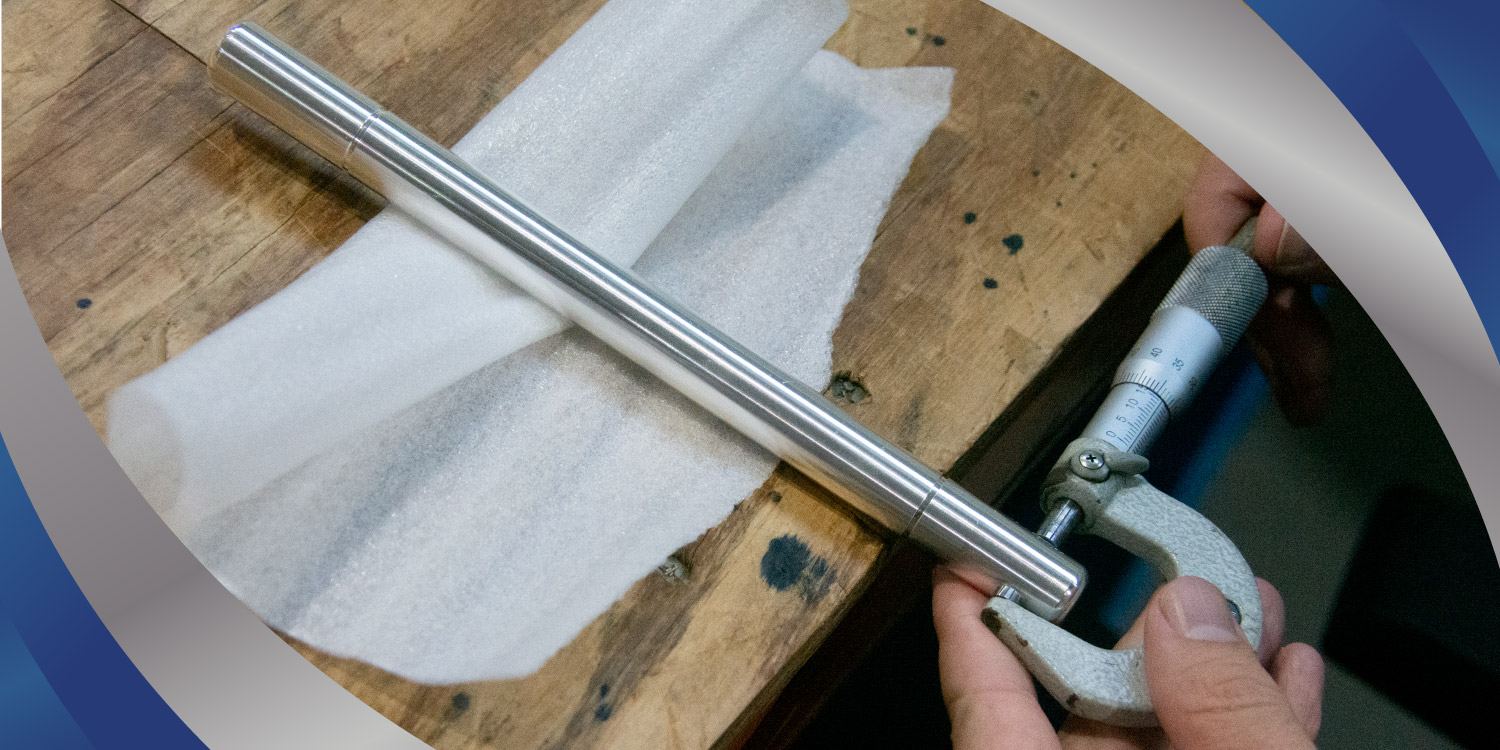 Quality Control Checks of High Voltage Coupler Pins
Subheader
Making Connections
AusProof believes in the power of connecting. Through engaging with their customers, keeping in touch and being an ear for concerns and queries, AusProof has built a diverse range of mining industry clientele. With sales representatives travelling across all states of Australia and attending trade and mining conventions, AusProof looks for every chance to meet with their customers, to discuss their needs and how AusProof can help their clients work towards achieving their goals. AusProof values the voice of their international customers just as much as their local ones, with couplers supplied internationally to Africa, USA, South America, the UK, and parts of Asia and New Zealand. If you have any questions, don't hesitate to reach out to your friendly local state sales representative.
'When it stands the test of time, works in the harshest conditions in the world and meets all your expectations, then you know you have a quality product.'
- Philip Marks, Founding Director
// Main image: AusProof 1,100V Stainless Steel Plugs on Assembly
Contact information