Apparel Made Using Recycled Plastic Bottles
How do we best care for our world, particularly its people, environment, and climate? This is one of the most important and pressing issues of our age.
A
s a socially responsible company, Blackwoods has embedded sustainable business practices and is committed to creating a positive impact on our people, product, community, and the environment.
"At Blackwoods we are committed to reducing the emissions intensity of our business and improving our resilience to climate change. We are actively working towards achieving zero waste to landfill by 2032 and adopting a more circular economy."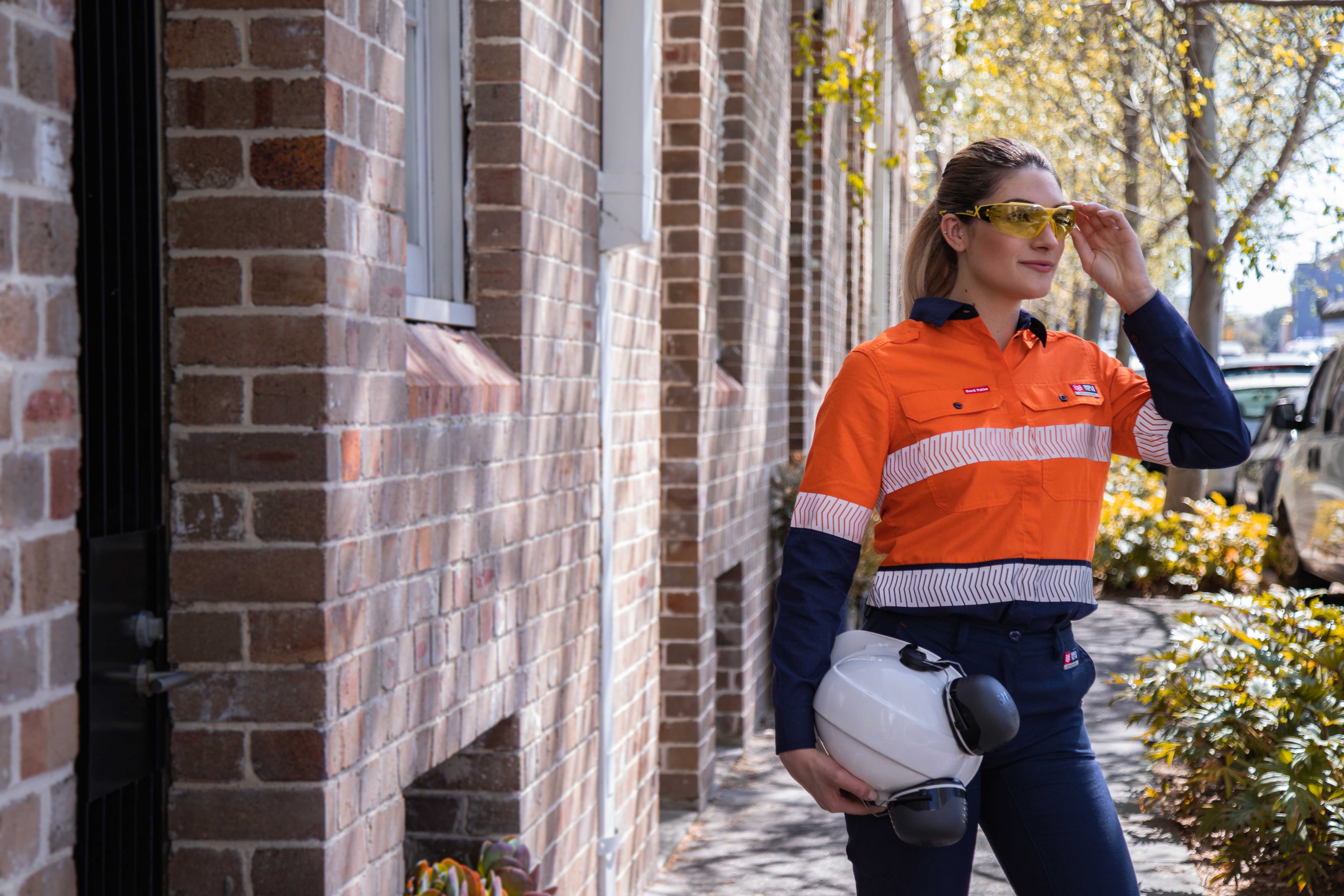 Australia is the second-largest consumer of textiles per capita in the world, with more than 800,000 tonnes of clothing ending up in landfills each year.*
With this in mind, Blackwoods is continually researching and investing in understanding new technologies and global trends in order to deliver a more sustainable apparel product range. One such innovation is to use recycled materials in selected garments.
Using recycled materials gives material waste a new life while helping to reduce environmental impacts compared to landfilling and incineration of old materials that could otherwise be recycled.**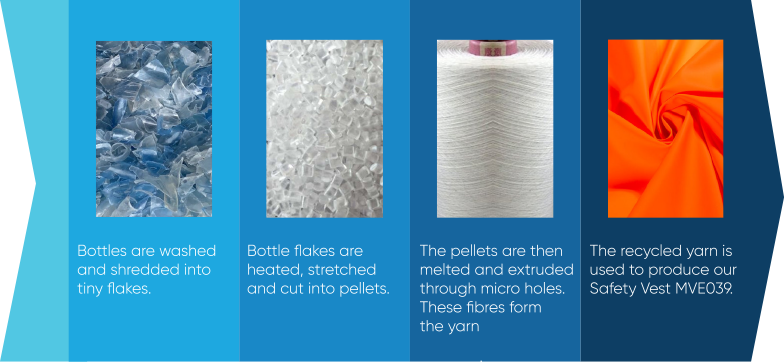 To ensure responsible use of recycled materials, an internationally recognised standard, The Global Recycles Standard (GRS) has been adopted by Blackwoods. Under these standards, the fabric has been made with at least 20-100% recycled materials, uses environmentally and socially responsible manufacturing processes and is independently certified within the supply chain.
Other alternates are branded recycled fibre technology innovators that ensure part or all production of the fibre is made in a circular system such as using renewable energy and recycled wastewater further reducing emissions and water impact.
As part of Blackwoods' journey in relation to circularity, we have begun the development of a polyester vest in which the content is made from 100% recycled post-consumer plastic bottles. In collaboration with our customers, we aim to expand our recycled content apparel range to polo shirts and rainwear, ensuring our Hi-Vis WorkWear continues to keep pace with advances in technology and design.
Recycled polyester uses up waste and reduces our need for virgin fibres, and (depending on the recycling technique used) can still have the same quality as virgin fibre. *** It can be from post-consumer waste or pre-consumer waste, or a mix of both. Post-consumer textile waste is preferred, as, under circular design, pre-consumer waste should be minimised.
We are living in fast-changing times, and it's up to all of us to keep pace with what is happening. When it comes to clothing, if we are all more conscious of the choices we make, we can make a difference.
Contact information