Sponsored by Phoenix Contact
We are your partner for smart mining
Appreciation of the effect of changing regulations enables mine operators to proactively assess and respond to their relative exposure. A proactive response enables the operator to retain control of change processes in advance of a regulatory direction enforcing the change, the resource demand and the timeframe.
By way of example, Aspect Environmental looks at the requirements of the NSW Mining Amendment (Standard Conditions of Mining Leases – Rehabilitation) Regulation 2020 and how operators can respond and retain process control.
T
he requirements in the mining industry are high. High system availability and process quality are extremely important. At the same time, however, cost pressure is forcing mining companies to find new, more efficient methods for being able to operate mines economically. In this regard, digitalization provides options for higher productivity and smooth operation in the field of smart mining.

Phoenix Contact can support you with many years of experience in connection and automation technology. Our extensive product portfolio has been performing well around the world for decades, even under the most demanding of conditions. Discover innovative products for smart mining which deliver superior system availability, efficiency, and safety in addition to ensuring secure and reliable processing for your data.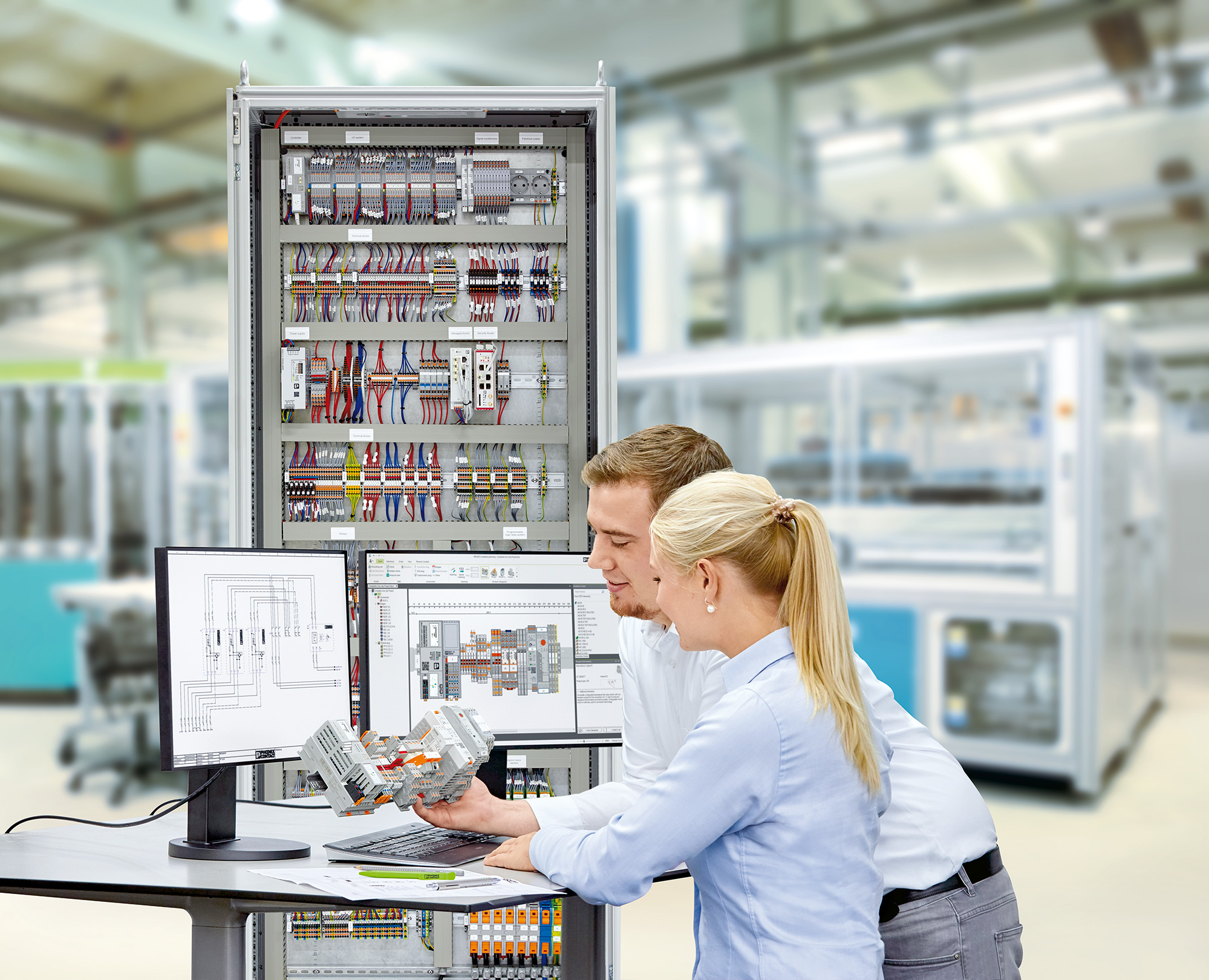 Avoid costly failures


Power failures can result in costly production losses and can also cause severe damage. The power supply devices, DC/DC converters, redundancy modules, and uninterruptible power supplies from Phoenix Contact reliably supply your systems. Their scope of functions and design are perfectly tailored to the demands of the mining industry.
Communicate with remote locations


Signals and information from remote parts of a mining facility are often difficult to capture at short notice. Wireless systems allow you to easily and efficiently negotiate the many challenges faced in an industrial communication infrastructure. Industrial wireless systems from Phoenix Contact provide reliability and security for the transmission of data and signals.

Safe switch-on and switch-off


Adhering to safety guidelines is of the utmost importance in the mining industry. From safe coupling relays to safe controllers, you'll always find the right logic module for your standard-compliant and efficient solution in our portfolio.

Communicate securely and reliably


The security of data, networks, and systems is essential for a reliable infrastructure. Phoenix Contact offers a wide range of high-quality network components and security products.

Keep an eye on your installation


Log, follow, and monitor the processes of individual modules or complete system parts with monitoring and diagnostics products and solutions from Phoenix Contact. The multifunctional monitoring products are the solution for the continuous monitoring of important electrical and physical system parameters.

Surge protection
Protect your equipment


Phoenix Contact is a pioneer in the development of surge protective devices. Our in-house, accredited pulse and high-current laboratory allows us to develop our products safely and in line with standards from the initial idea right through to series production.

Fast, convenient installation


Phoenix Contact offers you a comprehensive range of Ex-approved terminal blocks. Save time and money for your field cabling by using plug-in cabling. Standardized interfaces and fast-connection technologies ensure fast and convenient installation. With our range of flexibly combinable circular and industrial connectors, we offer you the right solution for every application.

Clear and resistant marking


The extreme environmental conditions in the mining environment impose the highest demands on man and machine. A clear and resistant marking offers you orientation and safety in this environment. Reliable resistance under extreme stress is the basic requirement for the corresponding markings. Marking systems from Phoenix Contact provide high-quality and tailor-made solutions for this area.

Zero error strategy
Lean, error-free, and disturbance-free production processes without rejects or reworking are the goals we are continually striving for. To achieve these goals, we are integrating advanced quality planning early on in product and process development. In series production, operational quality assurance monitors processes and organizations, while Supplier Quality Engineering actively integrates the suppliers. This allows us to ensure flawless products that meet market requirements and specifications.
Advanced quality planning
Systematically and using modern methods, we convert our customers' product requirements into process and quality requirements right from the start of a development project. After risk analysis, we design and qualify a corresponding test concept based on the production control plan. Processes and products are qualified following conventional industrial standards and procedures.
Operational quality assurance
We are continuously monitoring, scrutinizing, and optimizing our production processes. While doing so, it is important that we apply the experience and knowledge of our employees so that the entire company is motivated to continuously improve. Quality circles, 8D methodology, process audits, and the use of statistical methods for assessing processes and solving problems also help keep quality, costs, and delivery dates continuously in line with one another.
Supplier quality engineering
Integrating suppliers and vendors early on in the process ensures our product and process quality as well as our capacity to deliver. The tasks involved in Supplier Quality Engineering (SQE) include the management of qualification programs along with complaint processing and production part acceptances in cooperation with our suppliers. Integrated into a tight network consisting of Purchasing, Production, and Product and Process Development, SQE contributes globally to our high-quality standard.
Contact information