Sponsored by Huchez Treuils
HUCHEZ, manufacturer of winches and leader on the French market
Appreciation of the effect of changing regulations enables mine operators to proactively assess and respond to their relative exposure. A proactive response enables the operator to retain control of change processes in advance of a regulatory direction enforcing the change, the resource demand and the timeframe.
By way of example, Aspect Environmental looks at the requirements of the NSW Mining Amendment (Standard Conditions of Mining Leases – Rehabilitation) Regulation 2020 and how operators can respond and retain process control.
S
ince 1950, HUCHEZ has designed, developed and manufactured winches and other cable-based lifting and pulling solutions for sectors of activity including mines and quarries, industry, construction, fluvial and maritime.

HUCHEZ : a world of quality
Product quality is a key priority for HUCHEZ. In addition to compliance with current standards and regulations, HUCHEZ products are designed and developed to meet users' needs and expectations for long-term use.
The components and manufacturing processes used in HUCHEZ winches have built the brand's reputation for over 60 years. HUCHEZ is recognised across multiple sectors for long-lasting quality products.
Each electric winch is bench-tested according to the requirements of the European Machine Directive 2006/42/EC, to ensure component reliability and product durability. The capacity of our test bench allows us to test our new range of KOLOSS winches, which are capable of lifting applications up to 35 tons.
HUCHEZ : extensive experience to support your projects
HUCHEZ provides mining and quarrying companies with solutions specifically adapted to the sector's most demanding requirements, including tensioning conveyor belts, raising counterweights or lifting very heavy loads, with:
Standard winches ranges (TE, INDUSTRIA, KOLOSS...),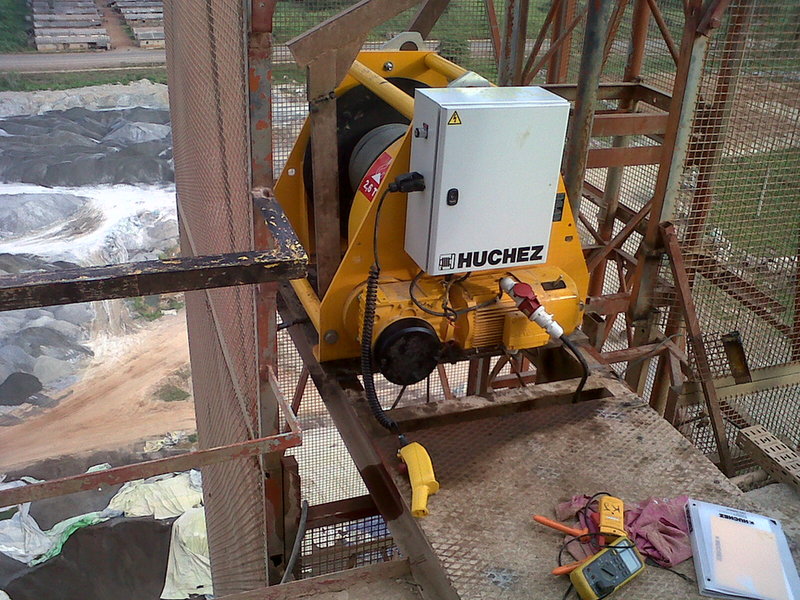 The TE range of winches is proven in mining and quarrying environments.
Thanks to their ease of use, robustness and long-terms reliability, the INDUSTRIA range of winches and rope pulleys is also proven in mining and quarrying environments. In 2020, HUCHEZ launched the KOLOSS range of electric winches for lifting applications up to 35 tons.
or custom-made solutions – the HUCHEZ Engineering department can take care of even the most complex projects.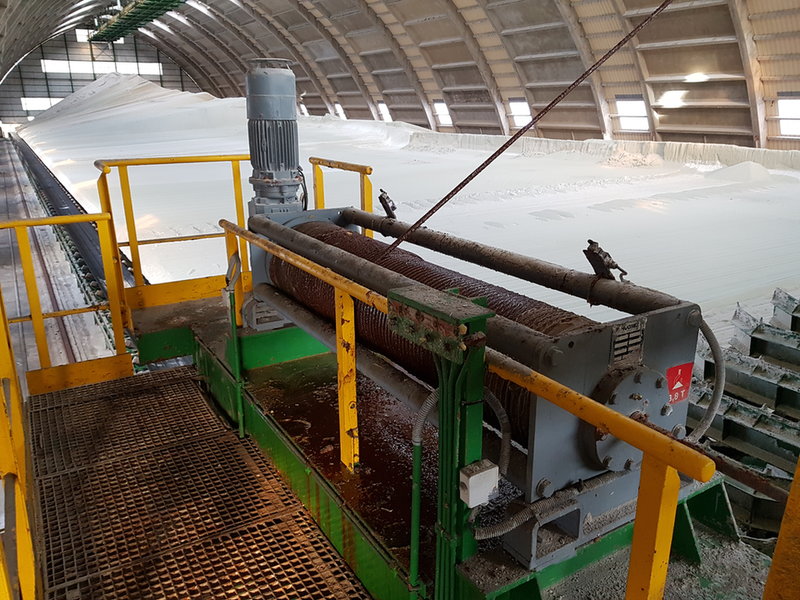 Replacement of a primary chain hoist on a fertiliser scraper. HUCHEZ teams collaborated to produce an on-site diagnosis, including technical recommendations at the tender stage, to develop a complete technical and commercial proposal, from validation of drawings to winch manufacture and testing.
Infrastructure and operational optimisation. The Dynamometric factory winch set can be supplied with a display screen accessible to the operator. It allows the belt to be held at an optimal tension, which can be adjusted as the winch automatically winds or unwinds the rope.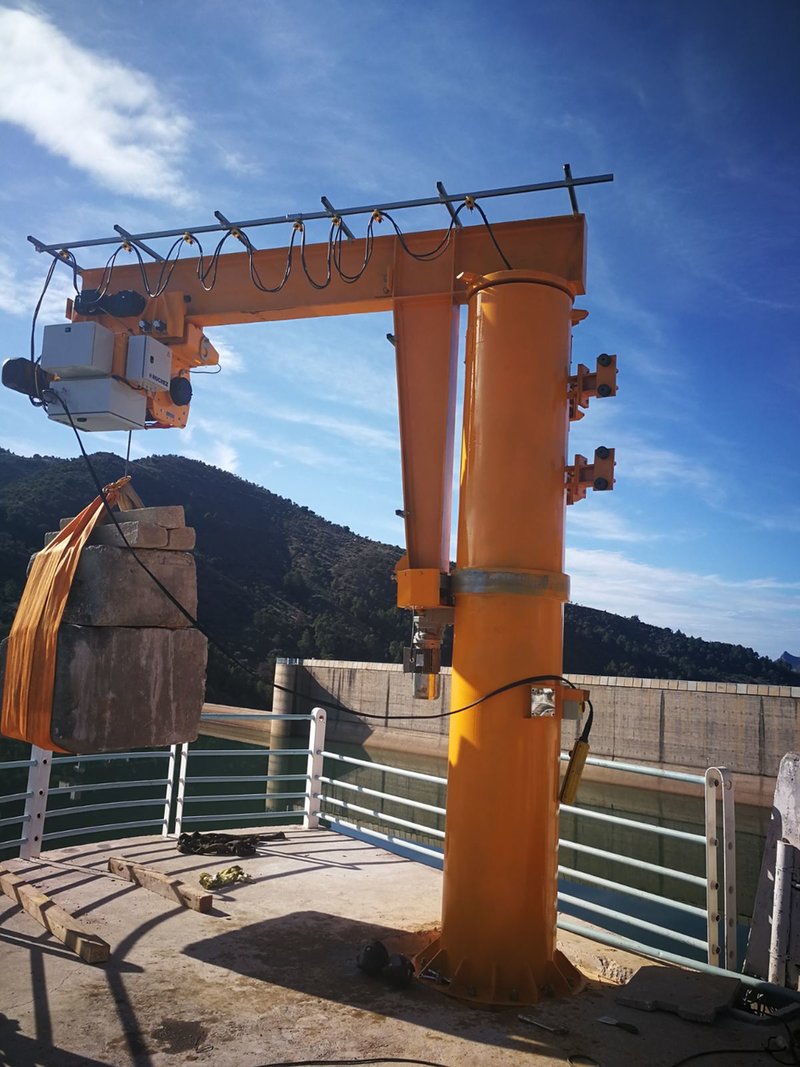 High-level lifting – trolley-mounted winches. HUCHEZ winches mounted on a travel trolley allow the lifting of heavy loads at great heights, thanks to the steel wire rope that is recommended for use in challenging environments.
Personnel lifting – the GMIP140 mobile well inspection crane, certified by APAVE. The crane is used to lower a geologist in charge of taking samples to study the subsoil's richness in terms of the ore to be extracted. Mounted on a trailer, the dedicated crane enables inspection campaigns to be carried out independently and in complete safety.
HUCHEZ : the advice of specialists
With our new production facility located in France and our expertise in winch design, we can provide the global technical and commercial support that your projects need.
Our ambition is simple: to be at your side to make your projects a reality by offering you reliable, innovative and high value-added solutions!
Click here to view some of the mining projects that HUCHEZ has been involved in: https://www.huchez.com/en/activity-sectors/mines-and-quarries
Contact information