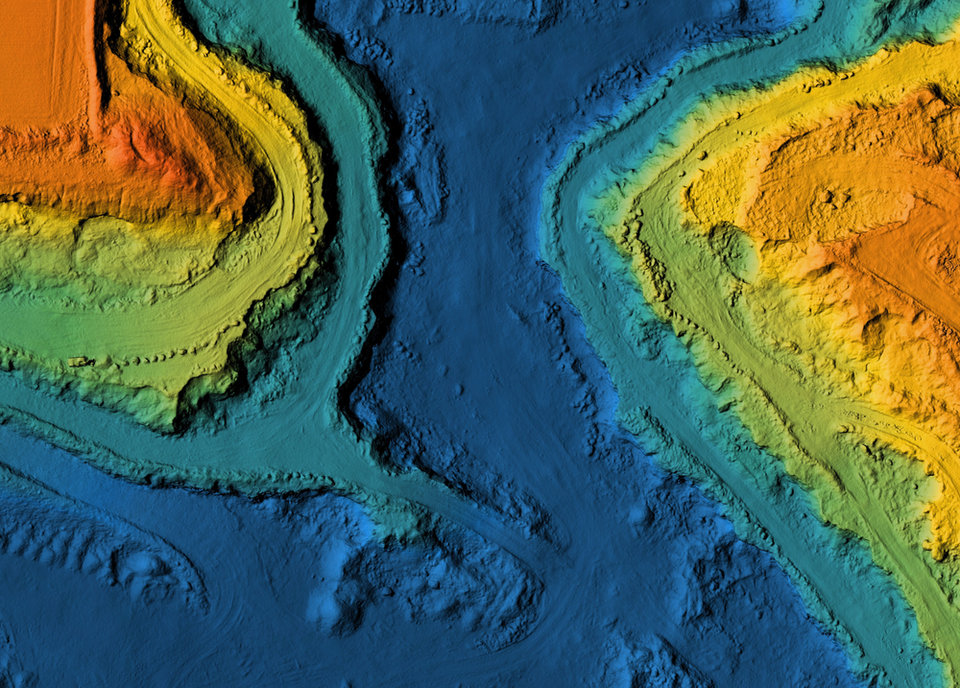 Elsevier on bringing MapStand's data into Geofacets
Information and analytics company Elsevier is integrating MapStand data layers and news into Geofacets, its information solution for geoscientists working across energy sectors. Matthew Hall speaks to Jack Bashian, director of business development at Elsevier Engineering Solutions, to find out how this collaboration is helping mining companies.
A
nalytics company Elsevier has a new project: combining the work of data and analytics provider MapStand, which specialises in mapping energy infrastructure, oil and gas assets, and renewable energy projects, with Elsevier's own Geofacets geoscience solution.
The partnership provides interactive map overlays in Geofacets and integrates MapStand's news ticker into the service. This means that users can keep up to date with upcoming lease rounds, bids, and commercial updates that are spatially tagged and linked to scientific content for the relevant locations.
Elsevier said that this integration can reduce time-intensive research work, enabling productivity improvements and allowing companies to make better informed, data-driven decisions.
//Karan Rathi, board director at Chillerton Group.

Credit: Chillerton Group
Matthew Hall: Can you tell me about this collaboration between Elsevier and MapStand? How did it come about?
Jack Bashian: The collaboration provides relevant industry news and interactive map overlays in Geofacets, Elsevier's information platform for geoscience professionals in oil and gas, mining, and renewable energy companies, with daily updates to data from over 40 countries.
This gives geoscientists a clearer understanding of the subsurface, to facilitate confident decision-making and mitigate the risk of a site not being economically viable before they proceed or get to the expensive stage of drilling.
Elsevier understands the importance for geoscientists to be able to gather all the information they need to make informed decisions in one place, including relevant industry news alongside map information, so it seemed like a great progression to integrate this information from MapStand into Geofacets, to streamline workflows and let companies maintain their competitive edge.
Can you explain what Geofacets is and how it is used in the mining industry?
Geofacets helps to improve research efficiency, reduce risk, and ensure mining and energy companies are able to remain competitive and profitable. For geoscientists working in metals and mining today, the struggle lies in determining whether an economically viable mineral deposit exists beneath the subsurface.
It is not an exact science and requires answers to challenging research questions. Whether exploring greenfields or brownfields, companies face huge economic risks when a project is not fully researched and vetted during the prospecting process.
The biggest risk of all, however, is not having the right information at all or it not being easily accessible – and that is more often the case than not. Most of the top mining companies subscribe to Geofacets; some of them are using the unique capabilities of Elsevier and Geofacets to discover their own proprietary data, next to the scientific data in an interactive map view.
How will this collaboration enhance the value that Geofacets can provide in the mining space?
The integration of important infrastructure data and MapStand's news ticker will help oil and gas, energy, and mining users stay up to date with live geotagged daily news and press releases. This makes it easier for geoscientists to track developments in the industry and discover relevant Geofacets content seamlessly in the same interface.
This is even more important with dispersed workforces due to Covid-19; Geofacets helps to reduce the amount of time-intensive research required and improves the search experience through the added context and tailored results.
// Main image: 3D System Model and Completed Installation. Credit: Deimos
As we come out of the Covid-19 pandemic, which has changed so much of how we work already, is there more of a case now for widely and readily accessible geological data?
In a post-Covid-19 world, there will be even more economic pressure on companies to make their processes more efficient, while also making better interpretations and recommendations. Geoscientists are still often spending more time discovering and formatting geologic data than they do on analysis and interpretation, which will just no longer be feasible.
By integrating more information into the Geofacets platform, it allows the research and decision-making stages to be streamlined for a frictionless workflow. When data becomes searchable, you may be able to avoid redoing studies in the field because the data couldn't be found or people weren't aware it existed.
Furthermore, as more experienced and senior geoscientists retire from the industry, there is a need for readily accessible geological data – either subscribed data or a company's own proprietary data – at the fingertips of the younger generations.
// Main image: 3D System Model and Completed Installation. Credit: Deimos
In terms of the future of this collaboration, are there any issues affecting the mining and metals space that you think Elsevier and MapStand might be able to contribute to tackling?
Elsevier is currently working with multiple mining companies to structure, enrich, and geotag their own proprietary data and make it discoverable in Geofacets, so both proprietary and scientific data can be discovered in one single geospatial search.
Adding MapStand overlays and news brings industry and government data into the overall overview. Next steps will be to develop analytics, insights, and heatmaps for specific geological and commodity terms that are derived from both the scientific content as well as the proprietary data.
// Main image: 3D System Model and Completed Installation. Credit: Deimos