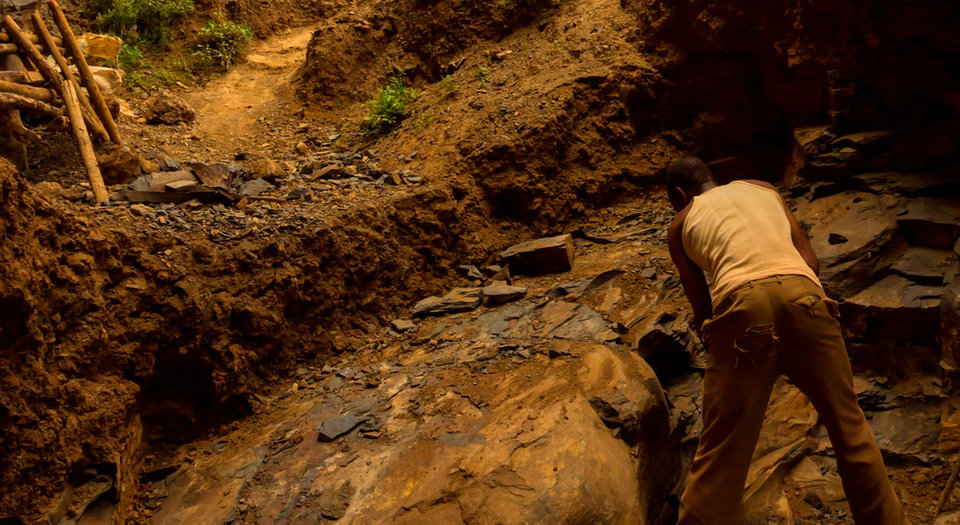 "Informal, not illegal": inside Kenya's artisanal mining industry
Kenyan mining remains reliant on artisanal work, despite legal reforms and overseas involvement in the sector. JP Casey asks, what will the future hold for Kenya's artisanal miners?
W
hile artisanal and small-scale mining (ASM), extractive operations that exist outside of a country's legal framework, is often presented as a complex issue, many of the challenges facing the sector are rooted in straightforward concerns. Workers want to mine minerals and secure a livelihood for themselves and their families, buyers want to acquire these commodities at a low price, and national governments want to be able to tax and regulate the entire sector.
Often, it is only when these factors become embroiled in wider conflicts that stresses begin to emerge within the ASM sector itself. For example, the plight of cobalt in the Democratic Republic of the Congo, which has become a central pillar of a growing trend towards resource nationalism among the world's economic leaders.
Without these external pressures, the plight of artisanal miners is often one of formalisation, legal recognition, and ensuring safety standards, as is seen in the case of ASM in Kenya.
The sector is undoubtedly profitable, with a report from the Alliance for Responsible Mining (ARM), UK Aid and Pact, published in 2012, noting that almost two-thirds of Kenyan gemstones and "most" of its gold and construction materials come from ASM operations.
Yet turning this economic potential into a consistent stream of profit, and one that can be folded into Kenyan mining more broadly, remain challenges. Levin Sources, a British consultancy firm specialising in promoting responsible business conduct and good governance in minerals production and sourcing, has worked to develop a pathway for ASM formalisation in Kenya. Going forward, the company's work could help set a precedent for overseas involvement in such industries across the mining sector.
Narrow impacts, deep impacts
"ASM in Kenya is conducted in half a dozen districts, employs 140,000 people, and supports over 800,000 Kenyans," says Sebastien Pennes, an associate at Levin Sources, highlighting the scale of the industry. The ASM workforce is more than ten times larger than its equivalent in large-scale mining, which employs just 9,000 people.
The sheer scale of the ASM sector is also reflected in its GDP contribution, compared to that of formalised miners. The ARM report estimates that, based on extrapolating known data for the whole of Kenya, the ASM gold sector alone contributes around $224m to the national economy, worth around 0.35% of total Kenyan GDP and over half of the total GDP contribution of mining.
"ASM products include gold, gemstones, and development minerals [such as] sand, titanium, and granite," explains Pennes. "While the activity does not spread throughout the country and does not provide many multiplier effects at the national level – mining and quarrying as a whole made 0.6% of GDP in 2013 – it is very concentrated in the few ASM districts where it engineers much of the local economy."
[Mining] is very concentrated in the few ASM districts where it engineers much of the local economy.
These figures characterise Kenyan ASM as a narrow, yet incredibly deep, sector, where its impacts do not affect the entirety of the country, but are profoundly significant for those who are involved in the industry.
The ARM report includes a number of case studies of regions whose economies rely heavily on ASM, such as the Osiri gold mine in Migori County. 70% of the economically active population in the area work in the ASM sector, and some 10,000 people rely on small-scale mining for their primary source of income.
The sector is also prone to many of the health hazards that typically affect unregulated industrial activity, creating a physically dangerous situation for many miners, who are forced to work in unsafe environments to remain involved in a sector vital to their economic survival.
The ARM report found that Migori County alone produces around 1.2 tonnes of mercury a year from the amalgam burning process, where mercury is used to separate ores, which contribute to annual mercury emissions of up to 765kg.
Mercury is considered by the World Health Organization to be one of the most dangerous chemicals with regard to public health. Consumption of excess mercury is linked to damage to the nervous, digestive and immune systems, and harm to the lungs and kidneys, well-known health risks that are a core component of parts of Kenya's ASM sector.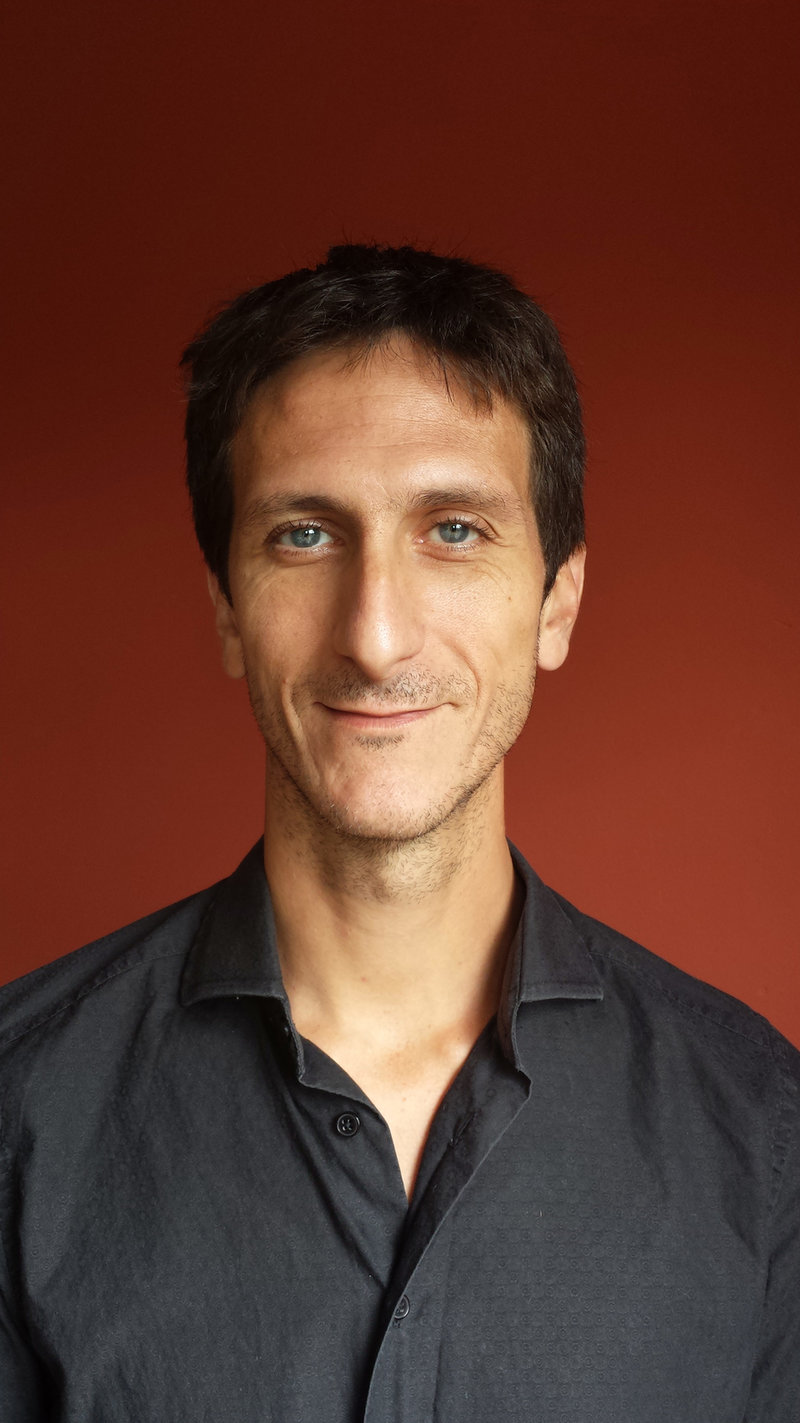 // Sebastien Pennes. Credit: Levin Sources
In theory and in practice
As is often the case in countries where ASM forms a substantial part of the national mining industry, a range of challenges exist ahead of the sector's formalisation. As Pennes explains, "the obstacles to formalisation are no different from other countries: scarce access to credit/finance and equipment, rudimentary techniques, difficult legal access to land and resources".
"An additional Kenya-specific issue was the weakness of the mining sector and the mining regulatory agencies in a country focussed on environmental development and conservation on one hand, and a very decentralised approach on the other; every district has its own fiscal policy on mining for example," Pennes continues. "However, this has changed since the 2016 mining code."
The code in question was a landmark bill signed into law five years ago that updated Kenya's mining regulations, and replaced an outdated code that had been in place since the 1940s. The new laws have introduced a number of policies to aid both the Kenyan people and state in profiting from the mining sector.
This includes granting the state a free 10% interest in large-scale mines, and a requirement for 10% of mining royalties to be spent on supporting the community where the mining itself takes place.
Pennes notes that this change could also be of particular importance to the ASM sector, as it recognises the industry as a legitimate form of employment for the first time.
The 2016 mining act [has] acknowledged that 'informal' does not mean 'illegal'.
"The 2016 mining act and its subsequent regulations, 22 of them in 2017-2018, has, primarily, recognised ASM as a legitimate economic activity, and acknowledged that 'informal' does not mean 'illegal'," says Pennes. "This very positive first step paves the way for meaningful support. It is part of a new vision, embedded in the 2016 mining policy, to increase the overall mining sector's contribution to GDP from 1% to 10% by 2030."
Yet challenges remain surrounding the distribution and accessibility of this licence; it is all well and good saying that ASM will be more widely accepted, but communicating that to all of the relevant parties, and ensuring it is respected in practice, are very different matters.
"The government still needs to communicate this and inform the miners," explains Pennes. "In many mining districts, such as Migori and Taita Taveta, local government often continues to set unreasonably high taxes to miners."
Overseas involvement
Beyond the domestic challenges affecting Kenya's ASM sector, international involvement provides both opportunities and pressure for the fledgling industry. For instance, the Global Environment Facility, through its Global Opportunities for Long-term Development (GOLD) programme, is looking to address the risk of mercury poisoning in ASM operations. The international body has committed $45.2m towards removing the need to use mercury from ASM sites.
Projects such as these have obvious economic and practical potential, not least because they can draw on international support for, or at least interest in, addressing some of the challenges that affect ASM. The GOLD programme, for instance, expects to raise over $135m in additional funding from national governments, private companies, and other international bodies.
This money could provide a level of financial muscle that individual ASM sectors, such as those in Kenya, simply cannot provide for themselves. Yet there is a concern with all of these international projects that they could create situations where local miners are reliant on foreign and cross-border aid to complete their work, which would create an imbalanced power dynamic, and could set a worrying precedent.
This is especially concerning in Kenya, where the recent update to the mining act looked to explicitly empower Kenyans involved in mining, either in government or private individuals. This has been done through measures such as a requirement for mines of a certain size to have one-fifth of their shares available to purchase on local stock exchanges, available for local people to purchase.
Development minerals have a direct link with, and contribution to, Kenya's construction/infrastructure sector.
"Each ASM mineral is different," says Pennes, who went on to explain how, at least in the short term, these kinds of international investments could be a necessity if the Kenyan ASM sector is to grow. "Development minerals have a direct link with, and contribution to, Kenya's construction/infrastructure sector.
"To provide upscaling opportunities for miners can definitely create economic spin-offs to the industrial sector at large. Gold is likely to remain grounded on raw exports, but financial support can open up small-scale exploration, as Kenya has a nascent, though vibrant, well-capitalised, mid-scale mining sector," Pennes continued. "Gemstones are unlikely to develop the industrial sector directly, but they can integrate a rich sub-regional market with effective outlets in the tourism industry, for example.
"In any case, Kenya ASM does need grants to overcome the land situation – all land in Kenya is private except protected areas – and to scale up techniques and technologies."
// Main image: Kakamega quarry, Laikipia county, Kenya - January 2nd, 2017: Worker in Kakamega quarry breaking rock to support his family, Africa. Credit: Jordon Sharp / Shutterstock.com