Sponsored by Mining Skills Australia
Training innovations lead to productivity gains
74% of CEOs are concerned about the availability of key workforce skills. Developing a workforce with transferable skills and the ability to adapt in a changing world does not happen by accident. Training talented people and enhancing their skills, help organizations survive today's challenges and drive competitive advantage in the future. (PwC Talent Trends 2020)
T
he mining industry has led the world in embracing new technology and equipment upgrades to increase productivity and worker safety.
The next evolution of mining technology is focused on the partnership between equipment and the operator. Steering wheels and levers are giving way to joysticks and data driven equipment operation. As the efficiency of mining equipment improves, the productivity skills development of miners is a crucial mechanism to ensure a supply of skilled workers enter and remain in the industry.
Knowledge + skills = productivity gains and safer operators
"The fundamentals of training remain the same. A well-trained operator has the knowledge and practical skills to deliver productivity gains and achieve these safely," said Mr. Graeme Bradshaw, Managing Director of Mining Skills Australia (MSA). "Mine sites contend with balancing the gap between learning new knowledge and translating that knowledge into practice. Reducing that productivity gap is our focus."
Developed by a team of experienced miners, educators, and cutting-edge animators, MSA training resources reduce the productivity gap and allow for consistent implementation of new skills
"AngloAmerican is implementing their Future Smart Mining™ strategy, to transform the nature of mining and how they source, mine, process, move and market their products. MSA is proud to support AngloAmerican", said Mr. Bradshaw, "by developing cutting edge learning resources, we can provide consistency of training. This allows their workforce skills to seamlessly migrate across multiple mining sites, countries and languages. We call this: Learn local, Work global."
//Managing Director Graeme Bradshaw reviewing animations with Animation Developer Cayden Finn
Subheader
By combining traditional learning resources with Animation, 2D motion graphics, Virtual Reality, Augmented Reality and Gamification; modern workers are trained with the latest technology that is customizable for an individual mine site, specific equipment types or mining process.
The advantage of animation, virtual reality, and augmented reality is they visually and audibly appeal to the learner and allow the context of the task to be demonstrated in real time.
Animation based learning allow trainers to easily define or explain complex topics that learners may find difficult to understand. The resources also help boost learner's retention ability, as they incorporate different learning styles and transform dense text into visual information that is more easily retained.
As the workforce constantly is undergoing generational change, MSA learning resources are developed in their educational patterns. "My father was taught with chalk and a blackboard," said Mr. Bradshaw, "my pre-school son is taught with tablets and a laptop. Training must complement the learner's background and the productivity needs of the mine."
For companies requiring formal qualifications, MSA can provide resources mapped to competency-based training in line with the Resource, Industry, and Infrastructure (RII) training packages, particularly focusing on load and haul activities.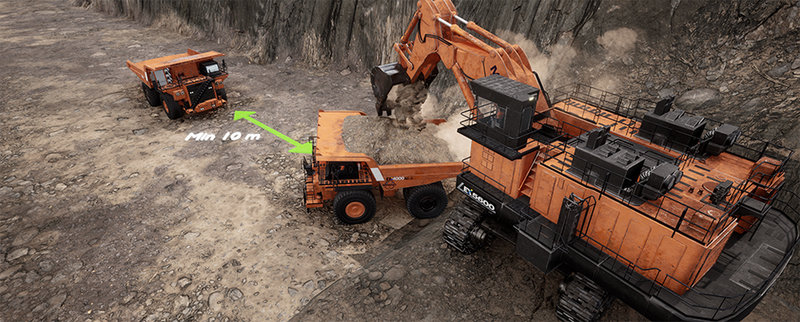 //MSA team at Austmine 2021. From left to right Barry Woodward, Jose Camean Bartolome, Graeme Bradshaw and Andrew Holder
Subheader
"Our learning resources create a consistent and clear understanding of the intended message within the media, ensuring that individuals with language, literacy and numeracy needs are met, we have now converted these training resources into over 12 different languages," said Mr. Bradshaw. "At Ok Tedi Mine (PNG) for example, Mining Skills Australia use short animations focusing on production proficiency techniques in the toolbox talks, pre-starts and formal training packages. This delivers a consistent, purposeful message that individual workers can see, hear, and understand in their local language."
Productivity training has developed beyond pen and paper study guides. For a demonstration of cutting-edge training resources and learning how Mining Skills Australia can increase your training productivity.
Why LaseTVM-Line
EXPERIENCE
30 years of experience in laser measurement technology for volumetric measurements in mining, steel, bulk material logistics, ports etc.
RELIABILITY
Reproducible, non-manipulable measurements, exclusion of the human error factor.
ACCURACY
Exact determination of volume, excludes inaccuracies due to material moisture.
Contact information