Sponsored by Monico Monitoring
Your Machine. Your Data. Your Way.
Monico delivers non-OEM data acquisition solutions for Industrial IoT, Remote Condition Monitoring and Analytics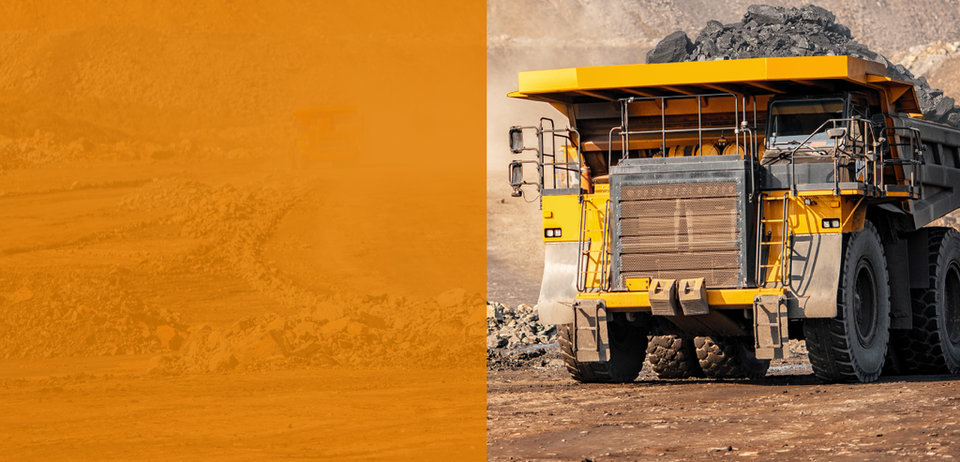 M
onico is an industrial communications company that provides preconfigured real-time data acquisition, integration, remote condition monitoring and analytical solutions for fixed and mobile industrial assets. They have been providing custom preconfigured remote monitoring, integration and analytical solutions for critical assets in Mining, Oil and Gas, Marine and Electrical Power Generation for over 15 years. Monico's data acquisition solutions provide a non-OEM alternative solution for machine data capture and are OEM agnostic. Although Monico's solutions include a wide range of OEM industrial protocols such as CDL (Cat Data Link), SAE J1939 and CANopen, they are most widely known for their extensive knowledge and expertise with Caterpillar® equipment.
Monico has successfully provided numerous preconfigured hardware solutions for a wide range of Mining equipment for use in both end user and 3rd party Industrial IoT, Remote Monitoring Condition Monitoring and Analytics platforms.
What do they do?
The Monico team works with customers to assist them in developing application specific, preconfigured hardware solutions for real-time data capture from their industrial assets; such as mine haul trucks, loaders, dozers, drill rigs, and more. In most cases, the specific machine data required will come from multiple sources on the machine. Furthermore, the desired data is often either broadcast and or must be requested using specific industrial protocols and once collected will need to be prepared and converted into specific outbound networks and protocols suitable for efficient and effective transmission and ingestion to the final destination platform. They are capable of multiple inputs and multiple output data streams simultaneously.
The Monico team helps customers identify which protocols their machines are using, where on the machine that data exists and how to best collect, prepare and send the data to the target platform. Monico then builds out a preconfigured hardware and data transmission solution specific to the requirements of the project.
In addition to industrial data acquisition hardware solutions, Monico also offers Remote Condition Monitoring through their Monico™Live service which is a remote condition monitoring solution that incorporates live streaming data with cloud analytics to provide predictive and preventative alerts and notifications about the status of industrial assets and their engines. Combining Monico's reciprocating engine Subject Matter Experts with the customer's operational & maintenance expertise, Monico is able to partner with their customers to provide increased visibility, improved reliability of machines and can improve operation, performance and utilization.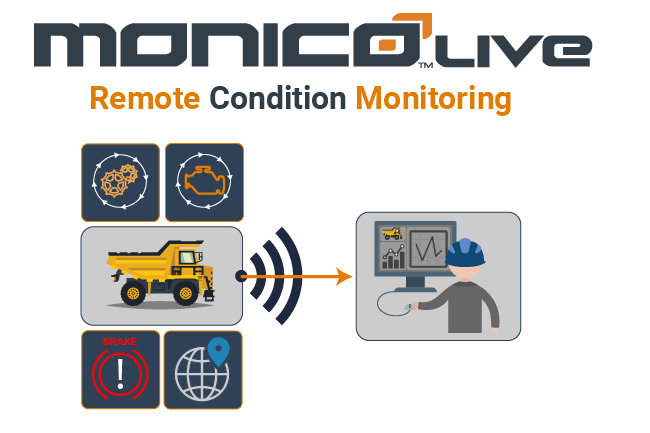 What makes Monico different?
They don't just sell you a piece of hardware with an instruction manual and wish you luck. Monico sales and support engineers work with each customers' unique application clearly defining required hardware, mounting location options, cable harness for power and communications, pre-configuration and topology requirements to ensure YOUR MACHINE DATA IS DELIVERED HOW AND WHERE YOU WANT IT.
Monico's exclusive flagship hardware, mCore®SDR is a powerful Secure Data Router and industrial edge appliance purpose-built for the Industrial Internet of Things (IIoT).


Accommodates multiple simultaneous inputs and outputs to multiple destinations
Quad-core processor with five (5) math coprocessors
Multiple layers of cybersecurity
Small, ruggedized environmentally-sealed (IP66 & IP67) enclosure
Operating temperature range of -40 C to 70 C
Class I Div 2 Groups A, B, C, D Hazardous Location rated
Input voltage range 9 – 36 VDC
Shock tested to 25G and 2-200HZ 5G Vibration Tested
mCore®SDR collects, prepares, compresses, real-time stamps, buffers, stores and sends data in a very unique, secure and efficient manner making it the preferred next generation hardware appliance for your critical asset integration, industrial IoT and Edge Analytics applications.
Monico prides themselves on their unmatched Customer Service and Support. Starting at the top and driven throughout the organization, their motto is YOUR MACHINE, YOUR DATA, YOUR WAY and their job isn't complete until the customer is satisfied and seeing the data they want where they want it
Who are Monico's customers?
The Monico team has a long history and vast experience working with industrial machinery and equipment across multiple industries. Their extensive knowledge is relied upon by their customers for identifying the best solution for data capture, integration and analysis of data streams with connected assets.
Based out of Spring, Texas USA, Monico's world-wide customer basis includes end users, contract operating companies, OEM's, OEM dealers, integrators, specialized analytics and remote monitoring companies with data integration on their IIoT platforms and several mining machine autonomy companies.
How to connect and contact Monico?
Contact the Monico sales team to discuss your specific application and see how they can help you and or your customer monetize their data into useful and actionable intelligence designed to improve and optimize equipment health, maintenance and operation.
Follow them on LinkedIn or at www.monicoinc.com to see trade show schedules and check out their 4-part webinar series on:
Data acquisition from Industrial Assets
Remote condition monitoring
OSIsoft PI Data Integration
Industrial Analytics
Contact information