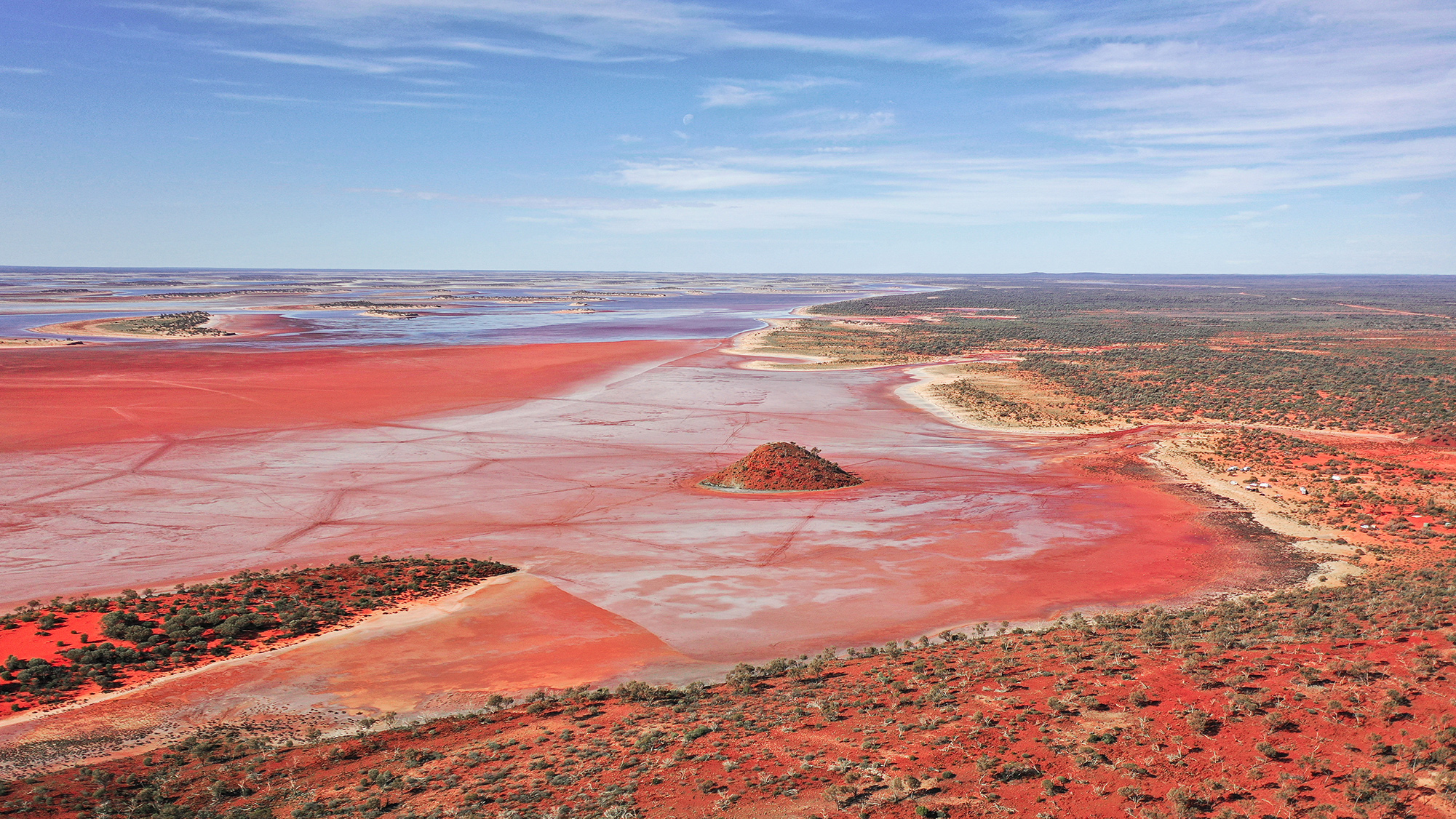 Major project status: Ardea on the Kalgoorlie Nickel Project
Boasting around 830 million tonnes of nickel, the Kalgoorlie Nickel Project is one of the most exciting in Australia. Jason Mitchell speaks to Andrew Penkethman, managing director of Ardea Resources, about the project.
I
n March, the Australian Government awarded the Kalgoorlie Nickel Project (KNP), located in the Goldfields–Esperance region of Western Australia, "major project status", streamlining potential government approval for one of the country's most exciting nickel projects.
The new status will make it easier for Ardea Resources, the Perth-based mining company behind the project, to get permits approved and to access additional sources of funding. The mine will tap into a vast nickel-cobalt resource of around 830mt (million tonnes), one of the largest in the world, and could provide enough nickel for batteries for 147 million electric vehicles.
We spoke to Andrew Penkethman, Ardea's managing director, about what the new project statusmeans for the mine, how the company is looking for a strategic partner and how environmental damage caused by the mine can be minimised.
// Andrew Penkethman. Credit: Ardea Resources
Jason Mitchell: What is the current status of the KNP? When do you expect the mine to start operating?
Andrew Penkethman: KNP and its sub-set the Goongarrie Hub is a globally significant series of nickel-cobalt-scandium deposits, which host the biggest nickel-cobalt resource in the developed world at 830,000,000 tonnes at 0.71% nickel and 0.046% cobalt for 5.9mt of contained nickel and 384,000 tonnes of contained cobalt.
The planned Goongarrie Hub mine will treat the cobalt-nickel ore, which will be processed into mixed hydroxide precipitate (MHP), used as a raw material in the global battery market. We aim to produce around 34,000 tonnes of nickel and 2,400 tonnes of cobalt a year from a 3.5mt per year processing operation [and] could start operating as early as 2026.
What is the importance of the mine being awarded major project status?
In March this year, the Australian Government awarded the mine major project status. This will allow the project to gain a single-entry point for government approvals, project support and coordination. It will streamline the approvals process and provide access to additional sources of potential project funding.
We would prefer to receive financing from export credit agencies (ECAs), including Export Finance Australia, as they provide more favourable funding terms. Around 40kg of nickel is used in every electric vehicle battery. The KNP resource contains 5.9mt of contained nickel, so has the potential to supply the nickel in batteries for up to 147m electric vehicles.
What kind of strategic partner are you looking for? Who is Ardea's biggest shareholder?
We are looking for a strategic partner at the moment. This could be an original equipment manufacturer or a manufacturer of lithium-ion batteries located in one of Australia's key trading partner countries and allies, including the US, Japan, South Korea or Europe.
We are talking to the world's biggest makers of electric vehicles and the biggest 'gigafactory' operators. We have considered a national strategic partner but the gigafactories planned in Australia are not big enough.
We are supremely confident that we will select our strategic partner this year and, once that is done, we will be able to complete our definitive feasibility study (DFS). The DFS depends on the kind of relationship we have with the strategic partner; whether the partner would like us to produce MHP or go further downstream to produce precursor cathode active material for nickel-cobalt-manganese batteries, for example.
// Main image: 3D System Model and Completed Installation. Credit: Deimos
How much capital will have to be invested to develop the mine and processing facility?
When we last published the project's financial metrics on 24 July 2018, as part of an expansion study, we said that the total capex would be around $851m (A$1.2bn). That was based on a 2.25mt processing facility; our capex will now be higher as we are planning a 3.5mt processing facility.
Industry capital intensity benchmarking suggests that we will need to spend between $30,000 and $100,000 in capex for every annual ton of nickel metal produced, so you can get a feel for the likely sums expected to be required, which will be quantified as we complete our in-progress DFS. If our strategic partner is located overseas, we would be able to approach the ECA of the country in which it is based for additional financing.
KNP was first included in the Australian Government's "critical minerals prospectus" in 2021 and has been included again this year. This will make permitting a lot easier and will expedite the process of obtaining approval from Australia's Foreign Investment Review Board if our strategic partner is an overseas company.
How is Ardea ensuring that the project minimises damage to the natural environment?
We are doing everything we can to minimise the project's footprint. The KNP will be an open pit mining operation, where we will undertake continuous rehabilitation. We will make sure all the tailings are backfilled in open pit voids that are then dressed with waste material and stockpiled top soil and then revegetated with local flora species.
The Goongarrie resources cover a 25km strike length and we will progressively mine and rehabilitate as we go along. Some other jurisdictions where open-pit mining takes place are island states and there is a lack of land. They dispose of tailings in the ocean and they clear rainforest habitats, as well. We do not have to do any of those things.
The increase in plant capacity to 3.5mt per annum will deliver a beneficial outcome of increasing the quantity of steam generated which further facilitates the off-grid [and] carbon free site energy balance.
I think the [nickel] industry in Australia has an outstanding future. The resources sector in Western Australia benefits from a well-established rule of law. There is absolute certainty that all processes will be carried out in an ethical way and on the basis of sustainability.
// Main image: Lake Ballard. Credit: Agent Wolf / via Shutterstock