Pirtek Fluid Systems We'll Keep You Operating
F
or the past three decades, Pirtek has led the market in providing our diverse group of customers with an equally diverse portfolio of fluid transfer solution products and services.
Through our highly awarded franchise network, and international expansion, we have built one of the broadest local and international footprint in the industry.
Pirtek people thrive on getting a customer out of a bind, out of trouble and out of stress. With products as true as our word, and a global network with local knowledge, whatever it takes, Pirtek will keep you operating.
How do we do it?
Our premium positioning comes from offering superior value to our customers:

delivering what they need, when they need it—to the highest possible standard.

Pirtek's ability to Keep You Operating comes from an unmatched offering across four

pillars – PRODUCTS, SYSTEMS, PEOPLE, SERVICE
//Figure 2: ISC Rating Scheme (Source: https://www.iscouncil.org/)
Products
Cutting Edge Quality
From international mining operations to one-man local businesses, our customers rely on our products to maintain their livelihood. That is what drives us to source and to create the very best products from the best manufacturers in the business.
Our assurance for quality, reliability and continuous improvement delivers confidence in our ability to provide only the highest quality products, made from the best materials and sourced from world-class suppliers.
Pirtek invests in all stages of the supply chain and has an on-site NATA certified testing
laboratory. We are constantly producing state of the art products with cutting edge
quality. They're precision-engineered, laser measured and batch coded. It also ensures
our inventory range stays ahead of the curve.
Innovative storage and transport facilities maintain the integrity of the product right through to installation.
//Figure 3: Benefits of the IS rating scheme (Source: https://www.iscouncil.org/)
Systems
Ground Breaking Efficiency
Pirtek's global business is underpinned by groundbreaking systems that ensure quality control and order efficiencies. These systems allow us to guarantee the highest level of service in the industry by connecting the expertise and skills throughout our global network. Our resource planning and data traceability systems ensure efficient management and delivery of orders.
To deliver products and services in a reactive way, you need access to people, experience, product range, and immense coverage at scale. Our customers know they are able to leverage the security and reliability that scale brings to our business at any time, without any hesitation.
With new machines and technology emerging at an increasing pace, learning and development is more important than ever. Pirtek people have a thirst for knowledge and a drive to learn, and our
training systems keep our network up to speed with the utmost efficiency.
//Figure 4: Asset types subject to the ISC Rating Scheme (Source: https://www.iscouncil.org/)
People
Solutions Under Pressure
At Pirtek, no two days are the same. We never know when our customers will break down and need us urgently. We never know what machines we'll find ourselves under tomorrow. Every day brings a new problem to solve.
Being highly aware of the risks involved in making even the smallest mistake, it's imperative our people combine a sense of urgency with the ability to remain calm
Service
We'll Never Let You Down
With a 24/7 service offering, there's always someone on call at Pirtek.
Our customers are part of the Pirtek community. It might sound old-fashioned, but we think trust is a vital part of doing business. Handshakes aren't just a greeting, they're a commitment.

At Pirtek, we're true to our word. We say what we mean and mean what we say. We communicate clearly without hesitation or sugar coating. If we say we will be there in an hour, you can bank on it. We don't promise what we can't deliver. At Pirtek we never leave a job without a solution. If we need an extra part, our network delivers, so the technician can remain with the customer. Before leaving, technicians oversee the customer operating the machine to ensure everything is working.

We pride ourselves in having the people and experience to respond immediately when our customers need us most. But we don't just solve problems.

Our true business is in preventing them. From spill audits to plant checks, stocktakes and simply checking-in after a job, Pirtek people are proactively involved; trusted partners, not just providers of hoses and fittings.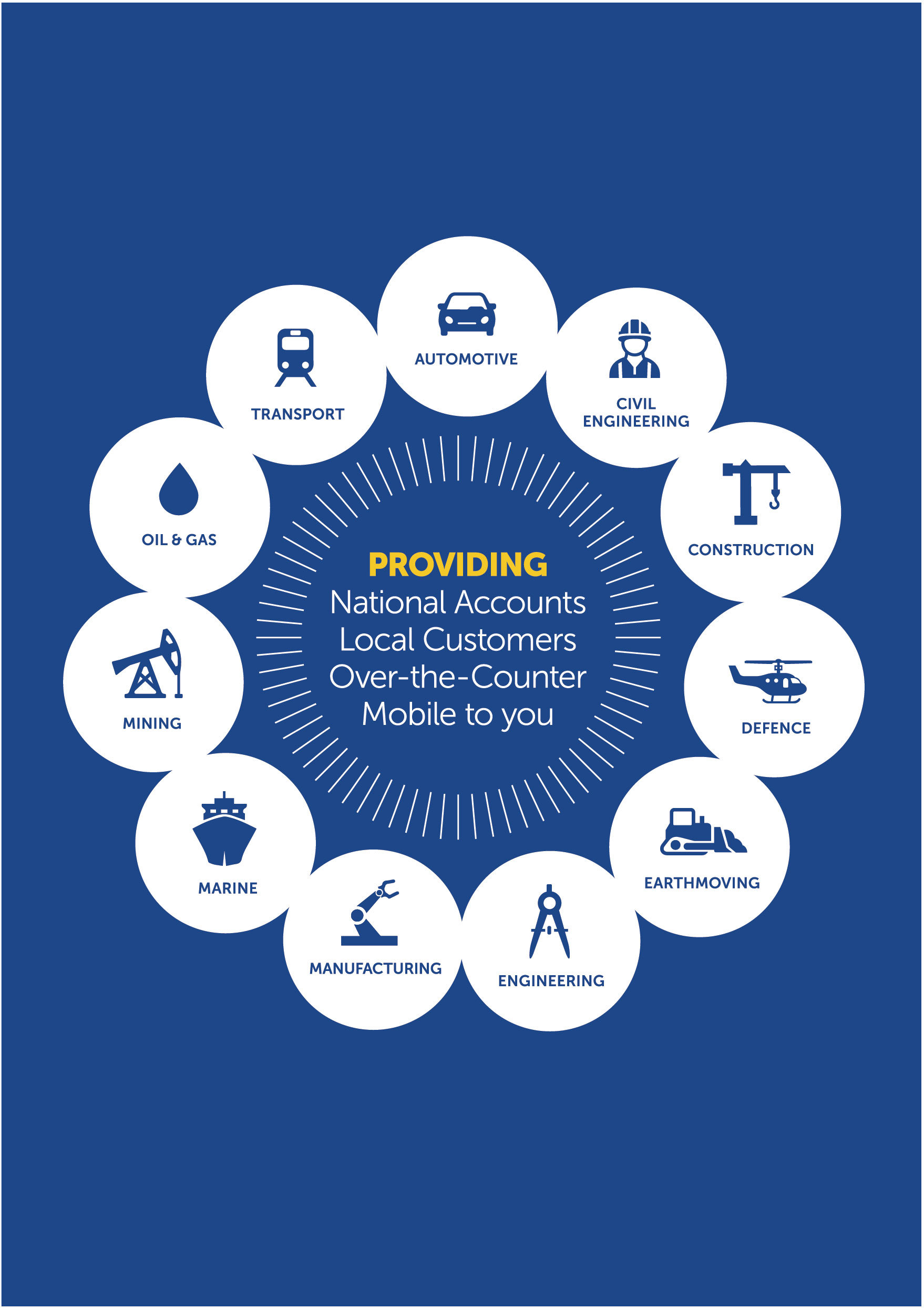 //Figure 3: Benefits of the IS rating scheme (Source: https://www.iscouncil.org/)
We are a complete supplier to the mining industry
Safety first approach
Industry leading customer service and technical support
Full design, engineering, manufacture, assembly& hose management
Underground audit process for our customers
24/7 supply and support nationally
NATA certified hose testing & reporting
Mobile Service Unit truck fleet or bulk supply& containerised workshop solutions
Quality management system certification to ISO9001:2015
Contact information
Pirtek Australia
3-7 Garling Road
Kings Park, NSW 2148
Australia
24/7 Support: 134 222
Tel: +61 02 8822 9000
Web: www.pirtek.com.au
National Service 24 hours - 7 days