Process Equipment.
Custom Designed.
Engineered Performance.
Purpose Built.
UPC is a process equipment supply company. We design and manufacture the equipment we supply.
As an Australian owned company we also manufacture in Australia to ensure improved delivery times to ensure our customers production is not disrupted by the delay in shipments. Being based in Australia we are able to react quickly and effectively – we do not have to wait for any overseas principal to make a decision.
Quality and robust manufacture is an important added benefit we supply through our focus on local manufacture.
With many years of experience in the mining industry Unit Process Consulting is able to offer mixers that perform. Any enquiries you may have regarding mixers or attrition machines will be handled by a mineral processing engineer.
While being cognisant of the cost of power, the loss of recovery from under-designed mixers will always represent an unwelcome cost to production. The supply of robust and long lasting mixers is the approach of Unit Process Consulting to counter the costs of downtime and remoteness of many of the mining sites around the world.
From small reagent mixers of a few hundred litres to over 2000 m3 of Carbon-In-Pulp mixing we are able to design and supply mixers best suited to your production and budgetary requirements.
Typical examples of Unit Process Consulting's technology applies to;
Leaching
CIL/CIP
Solids suspension
Gas dispersion
High Intensity Conditioning for magnetic separation or flotation
Flotation
Lime slurry make up
Reagent make up
Our website will give you a broader idea of the capabilities of our company as well as a downloadable agitator enquiry form.
At Unit Process Consulting we specialise in designing and manufacturing parts to lower your energy consumption and boost your productivity.
Our machines combine the latest mixing technology with an optimised impeller design to make sure your attrition machine runs as efficiently as possible.
Our flotation rotors have improved pulp circulation, better solids suspension, and increased air dispersion.
We design, manufacture and supply a complete range of agitators from pilot scale to full production size.
By using the latest mixing technology in our designs we differentiate ourselves from other suppliers of attrition machines.
Attrition machines are generally used in the Frac sand and Industrial Minerals sectors. They can also be used very effectively in concentrators where high intensity conditioning brings increased yields. An example would be in oxidised ore deposits.
Attrition machines are found in a number of industries and in a number of applications. UPC offers these machines with optimised impeller design to ensure plant efficiency. We use the latest in mixing technology in our designs while many other attrition machines are still promoting designs from the 1970's.
Attrition machines are for:
High intensity conditioning
Mineral sands preparation
Clay removal from sand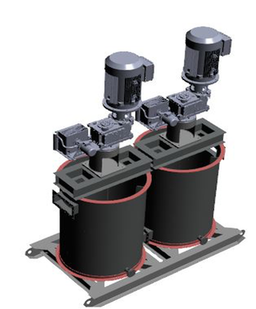 Off to site – within budget and ahead of schedule!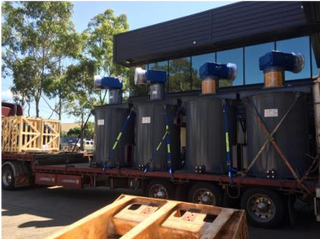 We offer fully engineered designs to meet the process requirements of our customers. We do not have standard sizes which require the process to be adapted to the machine size and configuration.
Innovation is what UPC brings to this very important unit process. We have developed and patented a new rotor which offers increased recoveries. A simple replacement of existing rotors without any capital cost brings immediate rewards for our customers.
As well as supplying our new F1 rotor as a retrofit we supply complete flotation machines with references world wide.
Some of the sites where we have installations are;
Sepon
Peak Gold Mine
Mt Isa Copper Concentrator
Kanmantoo Copper Mine
Boddington Gold Mine
Saraji Coal Mine
MacArthur River mine
Iluka
GMA Garnet
Pilansberg Platinum Mine (Africa)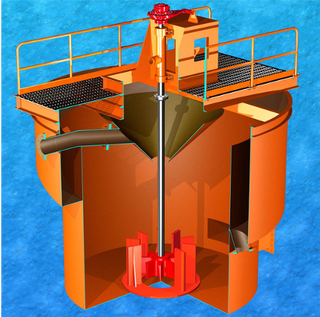 We design, manufacture and supply a complete range of agitators from pilot scale to full production size.These are robust high quality machines designed to last and to perform. We have built and supplied some of the worlds largest agitators and replaced many existing but non performing agitators in plants around the world.
We have supplied agitators in many industries and the full spectrum of sizes from fractional horsepower motors to 110kW drives. Some examples of the type of agitators we have supplied are:
Gold leach tanks
Flotation concentrate storage tanks
Reagent make up
Thickener feed well dilution mixers
Carbon make up tanks
Filter feed tanks
Water and waste treatment plants
Typical Applications:
CIP/CIL
BIOX/ Gas Dispersion
Conditioning
Concentrate Storage
Reagent Make up
Lime Make up and Storage
Specialised Applications:
Attrition Scrubbing
Lime Slaking
Flotation Froth Breakers
Thickener Feedwell Dilution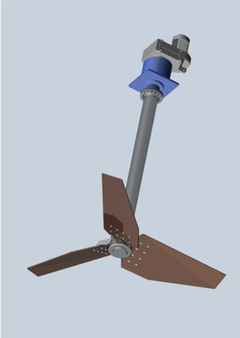 Custom designed, purpose built, engineered performance
allMIX Industrial Mixers
Get in touch with us now to learn more about us and our equipment.
Contact Details
For more information about our custom built equipment or how we can optimise your operations, process, or plant - get in touch!
✉️ info@unitprocessgroup.com.au
📞 1300 001 649