"Autonomous vehicles hold immense potential": SafeAI on the future of mining
Autonomous mining vehicles have seen a surge in popularity, but how can companies balance innovation and workers' rights? Kit Million Ross speaks to SafeAI CEO Bibhrajit Halder to find out.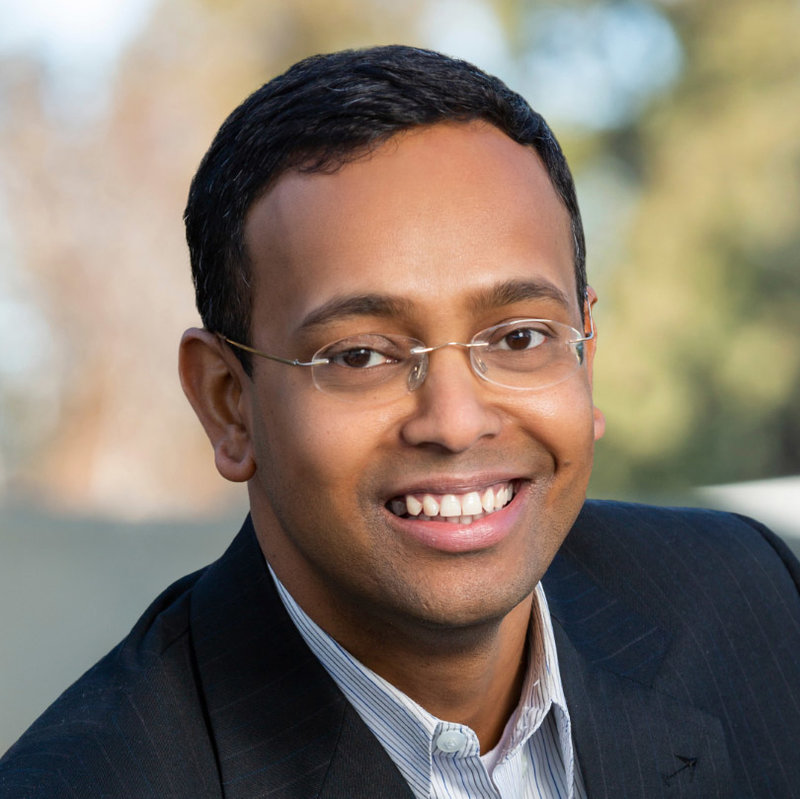 SafeAI CEO Bibhrajit Halder
The mining industry has seen a surge in demand for autonomous vehicles in recent years. As technology continues to advance, companies are increasingly turning to autonomous solutions to increase efficiency, productivity and safety. It's easy to understand why automation is an attractive prospect; autonomous mining equipment can operate around the clock without the need for rest, and automating some of the more dangerous parts of mine operations has the potential to reduce the risk of accidents and injuries.
While there are still challenges to be overcome, the rise of automation in mining is undoubtedly changing the landscape of the industry.
One company making a major splash in the autonomous mining vehicle industry is SafeAI, which takes mining vehicles and retrofits them with a suite of sensors to make them autonomous. Mining vehicles of any type, regardless of function and original manufacturer, can be retrofitted by SafeAI, making its system accessible to almost every operation.
Since founding SafeAI in 2017, the company's CEO and Bibhrajit Halder has been at the forefront of its mission to make industrial equipment safer, more efficient and more environmentally friendly. The company has attracted significant interest, as evidenced by a recent funding injection of $38m through a Series B funding round, and the success of its operations in offices in Australia, the US, Japan and India.
But why choose to retrofit rather than buy new? And is there a risk to miner's jobs in an industry becoming increasingly automated? As the rate of technological innovation only improves, the Australian mining industry will have to answer these questions.
Kit Million Ross: In your own words, what does SafeAI do?
Bibhrajit Halder: SafeAI retrofits heavy equipment — including haul trucks, dozers, dump trucks and more — with autonomous hardware and software. This enables mining and construction companies to convert their existing vehicles and fleets and make their job sites significantly safer and more productive.
SafeAI's autonomous kit includes both hardware and software components. In terms of hardware, SafeAI attaches a multimodal sensor suite — including LIDAR, radar and cameras — to vehicles to enable them to effectively detect their surroundings.
Meanwhile, SafeAI's software leverages artificial intelligence and onboard computing power to enable effective, real-time decision-making. This combination ensures that autonomous vehicles can detect and classify possible obstacles, like rocks or vehicles, and efficiently determine the best course of action to keep the workstream moving.
SafeAI's autonomous kit can be applied to any vehicle from any manufacturer, which enables companies to make their existing fleets, even mixed fleets, autonomous.
Kit Million Ross: Why retrofit vehicles rather than develop new technology and new vehicles?
Bibhrajit Halder: Retrofitting has some advantages compared to new autonomous vehicles. First, retrofitting enables companies to maximise their existing assets rather than invest in brand new, often cost-prohibitive, autonomous equipment.
This means companies don't have to entirely overhaul their fleet with new equipment from a single manufacturer to begin reaping the benefits of autonomy, creating a more cost-effective, scalable approach to autonomy at a much lower barrier to entry.
Second, a retrofit approach enables companies to be proactive instead of reactive when it comes to modernising their sites. Companies can make nearly any vehicle a self-driving asset rather than waiting for an original equipment manufacturer to produce the precise make and model of the vehicle they need and then paying the price for a new piece of equipment.
Kit Million Ross: What are the advantages of using autonomous vehicles in a mine?
Bibhrajit Halder: Autonomous vehicles hold immense potential to make mine sites safer, more productive and more cost-effective. When we deploy autonomous vehicles at a mine site, they can do the heavy lifting in an often-risky environment, removing employees from harm's way.
Autonomous vehicles also operate more efficiently than manually driven vehicles and can work around the clock, adding about 1,000 hours of uptime per vehicle, per year. This significantly enhances productivity without producing additional operating costs.
Kit Million Ross: What is the potential impact for workers at mines that adopt autonomous tech?
Bibhrajit Halder: Safety is the top concern for every mining company that we've spoken with. Mine operators are actively looking for ways to enhance on-site safety; autonomy is a no-brainer in that regard. In fact, autonomous vehicles already have an impressive track record, with billions of tonnes of earth safely moved to date. In turn, companies can remove human employees from harm's way and upskill them to other roles and opportunities.
There is more than enough work to go around in the mining industry. There is massive — and rising —demand for industries like construction and mining, but industry productivity is having a tough time keeping pace. The mining industry, for example, will need to increase production of some resources by ten times to meet growing demand for net-zero initiatives.
Widening labour shortages pose additional challenges to industry productivity. 71% of mining industry leaders believe the current talent shortage is holding them back from delivering on production targets, while 86% of mining executives say it's harder to recruit workers compared to two years ago.
And many existing employees will age out in the years to come, with more than half of site workers exceeding age 45. Autonomous vehicles can plug these gaps and augment human labour to make these industries more productive to meet rising demand.
Kit Million Ross: What are SafeAI's ambitions for growth over the next five years and beyond?
Bibhrajit Halder: First and foremost, we are laser-focused on supporting our existing customers as we support scaling their autonomous deployments. It's critically important to us that we provide them with the support they need to hit operational targets and unlock the value of autonomy across their sites.
But second, we're focused on growing our business to meet rapidly growing demand for autonomous equipment. Every heavy industry company we encounter is looking to invest in autonomy, but less than 5% of heavy vehicles on the market today are autonomous. There is a massive opportunity to deliver next generation solutions that help accelerate this transition to autonomous heavy industry.