The rise of "non-traditional skills", and the future of Australian miners
As the landscape of mining changes faster than many other sectors, workers face rapid challenges to keep up. JP Casey speaks with Tania Constable of the Minerals Council of Australia about these changes.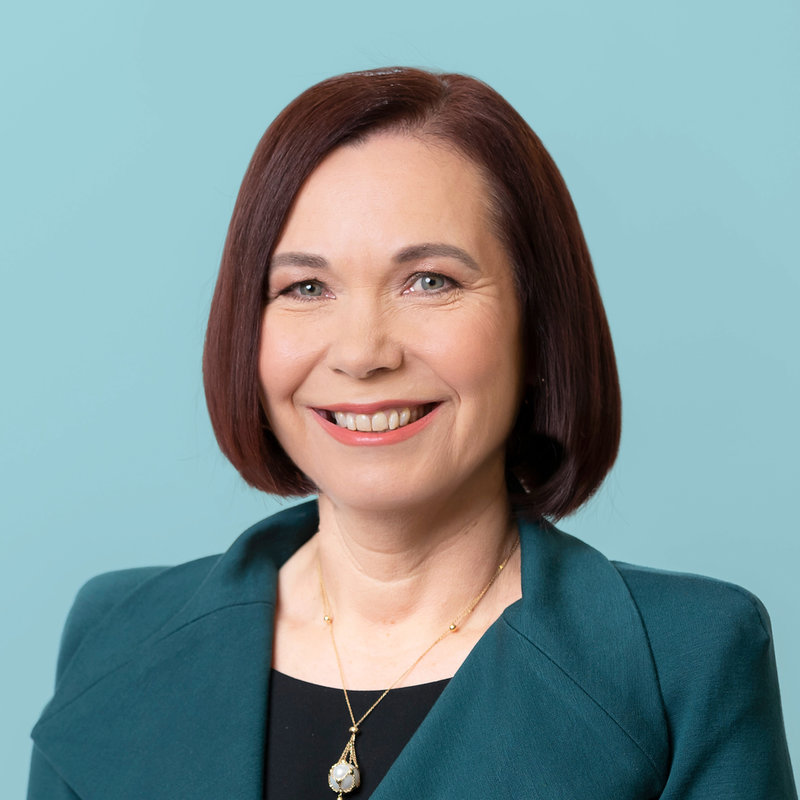 Tania Constable. Credit: Minerals Council of Australia
It is no secret that Australia's mining industry has been one of the country's most dramatically and consistently profitable enterprises. Resources and energy exports alone added over $200bn to the country's economy between 2019 and 2020 and more recently, between September 2021 and September 2022, mineral exploration expenditure increased by 9.6%, as Australian miners search farther and farther afield for new deposits.
Yet these new projects need new workers, and hiring and training in such a technologically-dependent sector can be an uncertain and tumultuous process. With more Australian mines staffed by driverless vehicles and automated processes, the requirements of a mine worker have changed considerably.

Critically, these changes affect a wide swathe of workers; according to the Minerals Council of Australia (MCA), the number of miners employed in Australia has more than tripled from 83,900 in 2002 to 264,700 in 2021, with 96% of these workers on full-time contracts.
With such rapid changes affecting so many people, the MCA, and the companies it represents, faces a considerable challenge in ensuring mine workers are properly trained to meet the new requirements of their jobs, and companies are aware of the skills and proficiencies of the people they are trying to hire. The CEO of MCA, Tania Constable, speaks to this challenge.
JP Casey: How have technological innovations changed the working landscape for Australian miners in the last decade?
Tania Constable: The Australian mining industry is rapidly undergoing a digital transformation that is enhancing existing occupations and creating new ones. Digitalisation and new and emerging technologies and innovations drive improvements across the mining lifecycle from exploration, development and operations to closure and rehabilitation, through to supply chains.
This transformation is making mining safer, more productive and more sustainable in a number of ways. These include removing people from potentially hazardous situations, helping predict and model operational changes that improve safety, assisting in the discovery of new resources, enhancing the economic value of existing resources with the same level of inputs, and delivering operational efficiencies.
A 2019 MCA report found new technology and innovative practices will enhance performance and productivity of 42% of Australian mining jobs, with redesign and upskilling across a further 35% of occupations, leading to more valuable employment opportunities.
This has resulted in the emergence of new roles, such as automation engineers and integrated remote operating centre controllers.
JP Casey: What opportunities have these changes presented for Australian miners and mining companies?
Tania Constable: The digital transformation provides the opportunity for existing workforces to transition into higher skilled roles. For example, as plant and equipment are replaced, original equipment manufacturers deliver onsite upskilling for experienced workers. This training ensures employees can use the equipment safely in their current role and provides a transferable skill – deepening the skills in Australia's labour force.
The adoption of digital and technological innovation has the potential to deliver significant productivity improvements, an increase of up to 23%, to the mining industry by 2030.
In September 2022, the MCA released a guide to Australia's innovation ecosystem titled "The Digital Mine". This report shows how technological innovation has improved safety, driven greater productivity, delivered sustainable development and made Australia a top-tier three jurisdiction for mining patent filings.
Examples of improvements include regenerative and kinetic braking to reduce vehicle fleet emissions by up to 35% and operational costs by 10%-15%, embedding integrated automation to improve productivity across operations by up to 30%, and advanced artificial intelligence, virtual reality and wearable technology to improve worker safety.
JP Casey: Have these changes presented challenges for the workforce in particular?
Tania Constable: The Australian mining industry operates in diverse and often challenging workplace environments, contending with a dynamic global business environment.
The narrowing pipeline to science, technology, engineering and mathematics careers, combined with global skills shortages and the tightening labour market, present significant challenges for the mining industry to secure and retain the current and future workforce.
In 2022, the MCA started a multi-year campaign to promote the essential role of minerals and metals in everyday life and the highly skilled and rewarding careers on offer. This complements significant company investments in programs that support skills development – including training courses, innovative programs and new career pathways.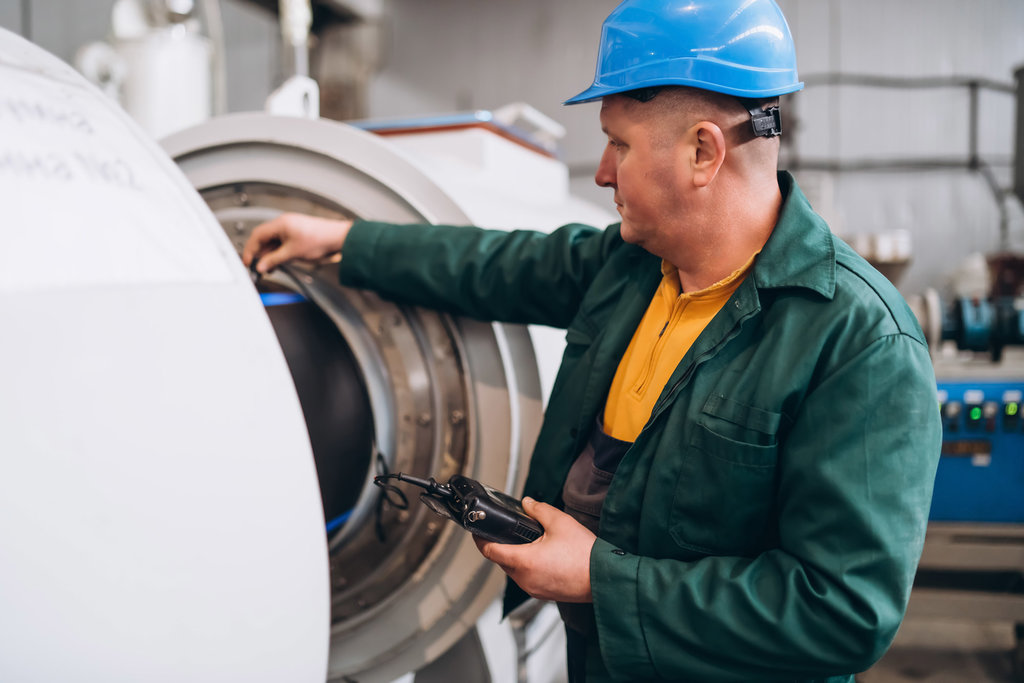 Inspections in Australia. Credit: Vitaliy Finkovyak via Shutterstock
To diversify the talent pipeline and improve staff retention, companies have taken various actions. Examples include more modern recruitment practices, implementing flexible work arrangements and changing job role design, [introducing] new mentoring programs and support groups. [They have also] redesigned internships, apprenticeships and traineeships; and implemented respectful workplace strategies, policies and procedures.
JP Casey: Do you think that the changing nature of mining could require long-term change in workforce skills and needs?
Tania Constable: No, I don't believe this will be the case. While the number of these roles will continue to increase, it is unlikely they will outnumber those with traditional mining skillsets. They will complement the 'traditional' roles and also provide opportunities for workers in such roles to upskill into new roles.
The industry's future prosperity will increasingly depend on a cohort of highly skilled and technologically literate technical experts, including operators, engineers, environmental scientists, geologists, geophysicists, mathematicians, as well as specialists in new and emerging occupations. The MCA's 2019 Skills Map for the Future of Work report, these workers will need to be skilled in data analysis, design thinking, and other 'non-traditional' skills.
In addition to the technical, specialist and operational skills, there will also be increased demand for 'green skills' to enhance safety and sustainability practices, sustainable development, environmental planning, regulatory compliance and licensing.
JP Casey: What is the role of the Minerals Council in helping miners and mining companies adapt to these changes?
Tania Constable: Through the MCA's Mineral Tertiary Education Council (MTEC), the industry has collectively injected more than $65m in skills and education programs since 2000, supporting thousands of graduates. The focus and strategy of MTEC has evolved in response to industry needs.
Integral to the MCA's role has been building provider capacity in core-minerals-related disciplines, and enhancing collaborative partnerships across the tertiary education landscape.

Our MTEC collaborations have delivered modernised curriculum, with bachelor and associate degrees in engineering, innovative courses and new learning pathways, with foundational skillsets and micro-credentials, which have connected graduates with the skills necessary to adapt to advances in technology.
Australia's mining industry is embracing technology-led innovation at an unprecedented rate, but this transformation cannot be taken for granted. It requires coordinated action and a shared commitment by industry and government to maximise the opportunities to secure Australian mining's place as a global leader.