Formula for success through marginal gains
G
eographe chief executive Sam Hyder likens the company's ability to help the mining and resources industry to the constant quest for improvement in Formula One racing.
He's proud of Geographe's award-winning history of innovation on top of its commitment to quality manufacturing and on-time delivery.
"We're a third-generation family business, 54 years old and we've always been focused on finding ways to improve on what exists already," Hyder said.
The Western Australia-based manufacturing and engineering company was founded by his grandfather Neville in 1968, focused on like-for-like replacement parts for heavy machinery and building a name in the mineral sands and coal mining sectors.
The business and its scope grew, at one point employing 17 family members and establishing distribution partners across Australia and overseas. Led by Neville's son Clayton for over 25 years, Clayton transformed the business through his vision, always looking at the latest manufacturing techniques to improve products for customers.
Through this leadership, Geographe's Replacement Parts business evolved to include Enhanced Performance (EP™) parts in 1994, improving on existing designs to make parts last longer or easier to maintain or replace.
This led to the creation of Specialised Tooling in 2010 – developing bespoke tools for the mining industry to make maintenance jobs safer.
Geographe added a fourth business arm this year, Asset Optimisation, combining its expertise in parts, EP™ products and Specialised Tooling with a "big picture" perspective.
"That's looking at your fleet costs overall and your maintenance costs and working on a bespoke package and only applying the smarts and improvements where required," Sam Hyder said.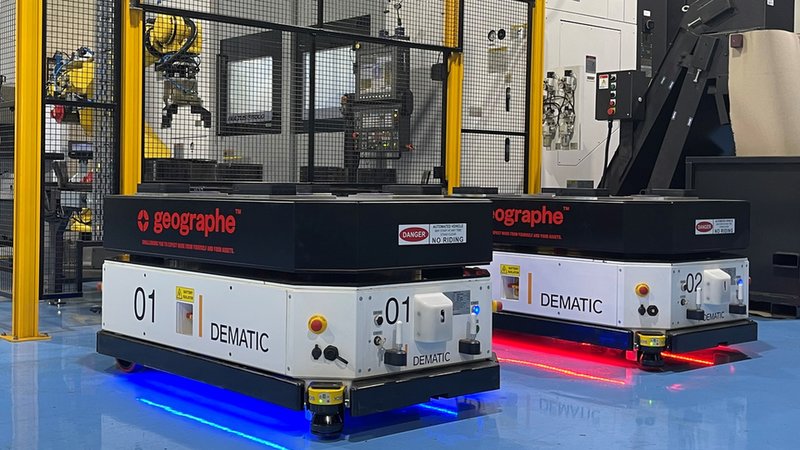 Expect more
Geographe challenges you to expect more from yourself and your assets.
Amid the hype around the Internet of Things, developments in data and analytics and 3D printing, Hyder says there's a lot of untapped leverage in traditional manufacturing.
"It's rethinking the way you assume maintenance should be done, the combination of existing technologies with new ways of leading staff and staff empowerment and getting different minds thinking about old problems – there is so much left to do," he said.
"Before we worry about how we produce things through 3D printing, why don't we just worry about how we currently do what we do every day? Because there's a whole set of changes that can make a huge difference."
He likened this to shaving seconds off a pit stop in F1 racing.
"We look for marginal gains – and extrapolated out over hundreds of pieces of fleet that can make a massive bottom-line difference," he said.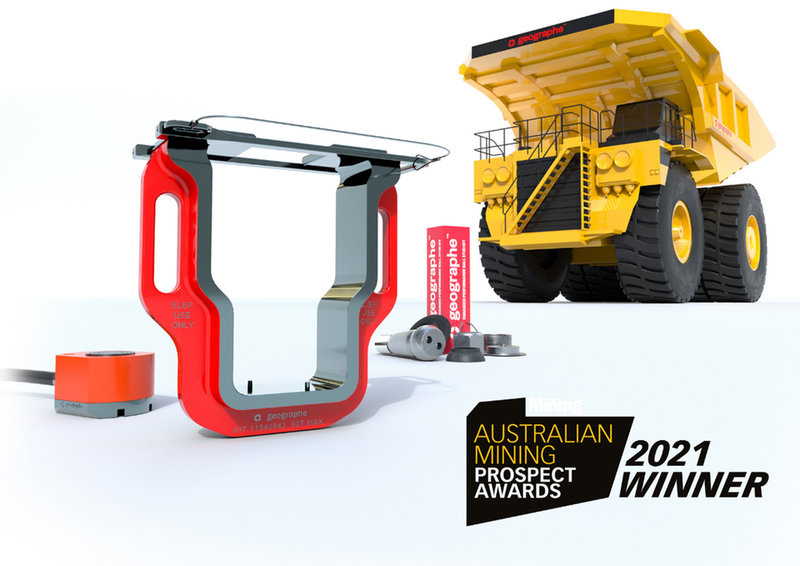 You do not rise to the level of your goals. You fall to the level of your systems.
- James Clear - NY best-selling author of the book Atomic Habits
Award-winning solutions
One of Geographe's Specialised Tooling creations recently won the 2021 Innovative Mining Solution at the Australian Mining Prospect Awards.
Geographe had simply asked the team at iron ore miner Fortescue Metals Group what challenges they faced when removing Geographe's Enhanced Performance (EP™) Ball Studs from their Caterpillar truck fleet.
It set them on the path to develop a solution – a lightweight, single-person operated Ball Stud Removal Tool, that's now used around the world by companies including FMG, BHP and Newmont.
Hyder sees a big future for the company's EP™ products.
"We've noticed a big shift from customers wanting just to save money on upfront purchases through to looking at the whole fleet," he said.
"The shift from cost-driven procurement has morphed into reliability and total cost of ownership.
"If you save $5 on the purchase but lose $100,000 in downtime because the product is cheap and nasty, that's now measured – which we're loving because we do our best work on producing Enhanced Performance product.
"About 10-15% of what we did was EP™, that's grown to around 35% and we're expecting that to grow somewhere between 50-70% of everything we do in the next three to five years.
"It's exciting work that makes a tangible difference."
Asset maintenance
Geographe's team of problem solvers also provide mobile and fixed asset maintenance.
"We produce gears for gearboxes or fixed plant processing equipment, and other mobile equipment, but we can also do the refurbishment so that if you need more of a turnkey solution, we can provide that too," Hyder said.
"It's not just about producing the products, it's also about making sure that when those products are assembled into something that they're all going to work properly.
"We look at all the working components to engineer a solution.
"So, if the customer is saying 'look, it works just fine, but we'd really love it if this can run 50% longer' there's a bunch of different things that we can do to the materials with heat treatment and different engineering to make sure that we do get those extended lives or reduced downtime."
Savings goal
Since 2015, Geographe has set a goal of saving customers A$500 million by 2025.
"It's definitely a key part of the mission," Hyder said.
"Our clients were already saving money on purchase prices, but we wanted to offer them more.
"We want to do it by improving utilisation of assets, improving the amount of product or the productivity levels of their businesses.
"So, we're looking towards leverage and having parts last longer, having a safer worksite and making it easy to maintain your equipment."
Keeping the business in the family can bring challenges but Sam Hyder wants to "grow it well rather than grow at any cost".
World firsts
Geographe's growth has included a capital renewal program, work system upgrades and several world-firsts at its state-of-the-art manufacturing facility in Bunbury.
The company adopted a LEAN approach and the 5S workplace organisation system, to improve both in-house efficiencies and lead times for customers.
In terms of world-firsts, Geographe installed an OKUMA Multus U5000, Twin Spindle, Twin Turret machining centre, complete with a fully automated robotic cell allowing for 24/7 continuous operation, which was a world-first combination pairing.
Geographe also took delivery of a DMG Mori (Taiyo Koki) Vertical Grinding Machine, complete with a fully automated robotic cell also allowing for 24/7 operation, the only one of its kind in the world at the time.
The company has since installed a second one to run alongside it and be fed by the same FANUC robotic arm and DEMATIC Automated Guided Vehicles. This combination allows double the output fed by the same infrastructure.
"We're really seeing the benefits," Hyder said of the capital investment program.
"We're needing machines faster than we ever have to keep up with demand.
"We're also opening up a training facility internally because of the lack of appropriate courses for such a niche requirement."
Formula for success
Looking ahead, Geographe has its sights set on expanding the business into the US and Canada.
Hyder said the North American market held many similarities to Australia in terms of culture and sovereign risk, and mining companies were equipped with the same fleets with the same issues.
"They're often operating remotely and in some cases they're under-serviced and innovation life cycles are still very, very long because it's the same companies providing to them," he said.
Geographe is looking to build relationships and bring solutions as it embarks further on its growth trajectory.
Returning to the racing theme, Geographe supports a local street stock sedan class car, is preparing a sports car to be driven in the local Targa Rally in 2023 and is getting involved with the motorsports division at a local university to support their success through its engineering knowledge and facility.
The company believes the learnings and enhancements seen in motorsport can often be transferred into the application of mining machinery and the parts they use.
Hyder said seeking improvements had always been at the heart of Geographe and part of its response in understanding customers' requirements.
"There's more and more to gain when you're looking for that edge, that's why we want to challenge customers to expect more from themselves and their assets." he said.
Contact information