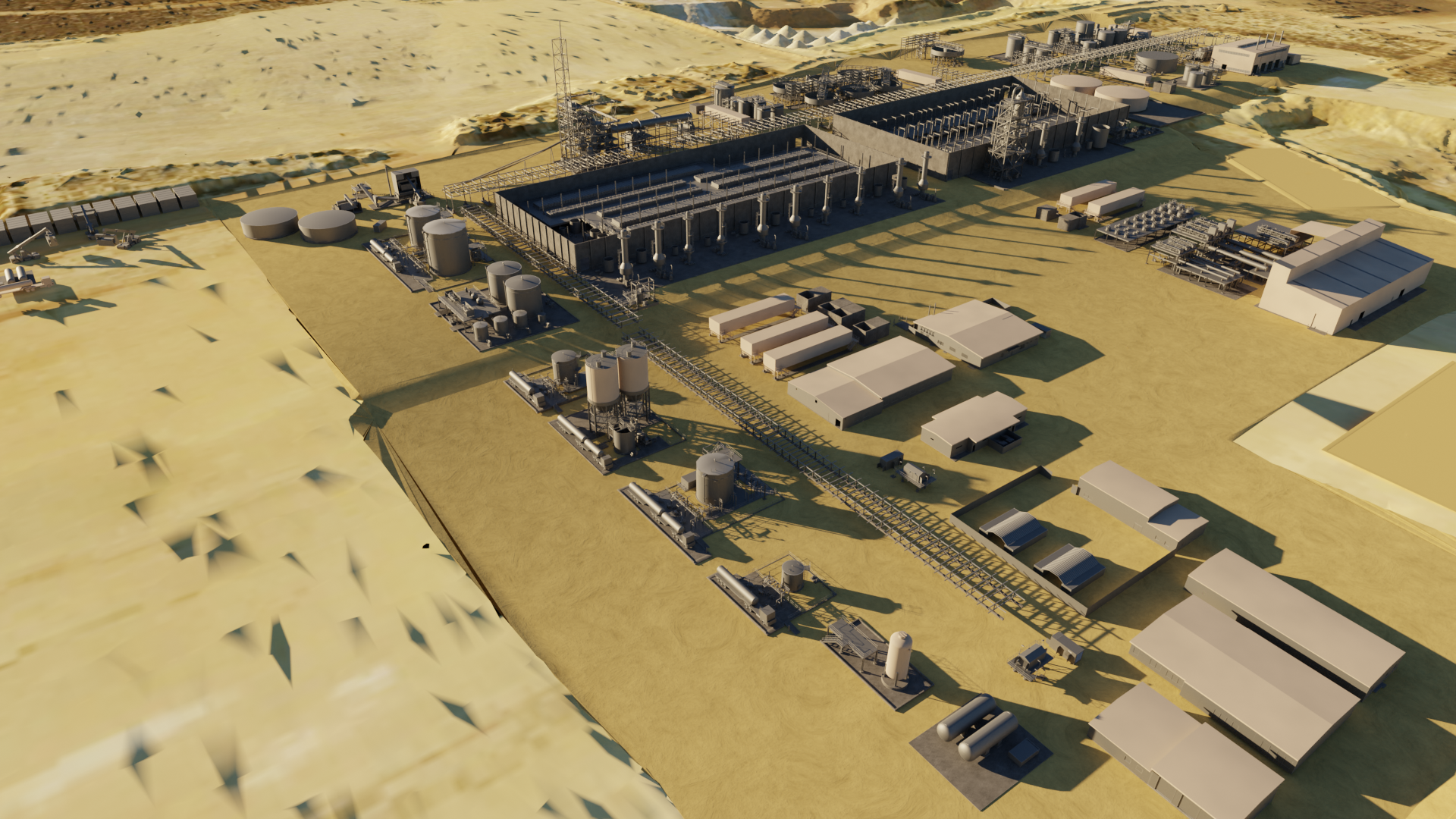 "The first of its type": in conversation with Iluka Resources
Jason Mitchell speaks to Tom O'Leary of Iluka Resources about its plans to develop a fully-integrated refinery for the production of separated rare earth oxides, including neodymium, praseodymium, dysprosium and terbium.
I
n April 2022, Iluka Resources, an Australian-based resources company, committed to building the country's first rare earths refinery, Eneabba, after lining up around $834m (A$1.25bn) in loans from the government as part of the state's plans to diversify critical minerals supply away from China.
Eneabba is the highest grade rare earths operation globally. Currently, it consists of Iluka's stockpile of the rare earth-bearing minerals monazite and xenotime, as well as the company's phase one two plants, which focus on screening and concentrating, respectively. Phase three will expand on the existing operation to create an important downstream infrastructure asset, which encompasses roasting, leaching, purification, solvent extraction and product finishing.
Here, Tom O'Leary, Iluka's managing director, discusses the importance of rare earth elements, the significance of its Eneabba refinery and how financial help from the Australian Government helped to get the project off the ground.
// Iluka Resources managing director Tom O'Leary. Credit: Iluka Resources
Jason Mitchell: How important are rare earth elements for the global technology revolution and green energy transition?
Tom O'Leary: Rare earths are among the essential building blocks of an electrified, low-carbon economy. Four key rare earth elements – neodymium, praseodymium, dysprosium and terbium – are essential for the production of high strength permanent magnets, which are in turn essential for the electric motors used most notably in electric vehicles and wind turbines.
As countries around the world transition away from the long term use of fossil fuels, substantial growth in demand for these rare earths in particular is forecast. From 2025, Iluka will be producing these key separated rare earth oxides at our refinery at Eneabba in Western Australia.
How significant are Iluka's reserves of rare earth elements?
Iluka has been mining, processing and marketing critical minerals for 70 years. Historically, our business has centred on the production of zircon and titanium minerals. These occur naturally in the ground alongside two other minerals, monazite and xenotime, both of which contain rare earths and both of which are produced as co-products of our mineral processing activities. We've been stockpiling our monazite and xenotime at Eneabba since the early 1990s.
The result is a unique, one million tonne stockpile of rare earth minerals located at surface, with no mining infrastructure required, enabling speed to market. This is the world's highest grade operational rare earths deposit, albeit a man-made one. A unique asset like Eneabba provides a tremendous foundation for Iluka's diversification into rare earths.
Importantly, we also have other sources of rare earths in our portfolio. All of our zircon and titanium deposits contain monazite and xenotime to some degree. And we are also in the early stages of developing a new province in the Wimmera region of Western Victoria that could potentially be a multi-decade source of rare earths in future.
What are your plans for the development of the Eneabba Rare Earths Refinery?
The Eneabba refinery will be the first of its type in Australia and one of few globally. This is a fully integrated refinery for the production of separated rare earth oxides, including neodymium, praseodymium, dysprosium and terbium. It will be fed initially from the Eneabba stockpile and, in time, from our other sources of rare earths at Wimmera and elsewhere.
Importantly, the refinery is being designed specifically to have the capability to process material not only from Iluka but from potential third-party sources as well. This will position Eneabba as a strategic hub for the downstream processing of rare earths. Eneabba will have the capacity to process up to 55,000 tonnes per annum of feedstock to produce up to 17,500-23,000 tonnes per annum of rare earth oxides, subject to the feedstock used.
As a strategic processing infrastructure asset, the Eneabba refinery represents a defining opportunity for Iluka and an order of magnitude evolution for value addition to Australia's rare earth resources. It places Iluka at the forefront of the global shift to electrification and a low-carbon economy and the diversification of the supply chain. All primary environmental approvals for the refinery have been received and earthworks will commence in fourth quarter 2022. Commissioning and first production are scheduled for 2025.
// Main image: 3D System Model and Completed Installation. Credit: Deimos
How will your risk-sharing arrangement with the Australian government work?
Iluka's final investment decision to develop the Eneabba refinery would not have been taken without the strategic risk sharing partnership we have agreed with the Australian Government. This partnership reflects the project's strong alignment with the Australian government's critical minerals strategy, significance as Australia's first fully integrated rare earths refinery, and the substantial contributions of both parties.
Iluka's contribution is the Eneabba rare earths stockpile, worth around $640m, plus an additional $128.4m in cash equity. The Australian Government's contribution is a non-recourse loan of around $800m to construct and commission the refinery, provided under the $1.23bn critical minerals facility administered by Export Finance Australia.
How will you minimise the environmental impact of your operations?
With more the 70 years industry experience, Iluka has a demonstrated track record as a safe, responsible and sustainable supplier of critical minerals. In addition, we expect that our production of rare earth oxides in Australia will be attractive to a broad range of downstream customers.
The Eneabba refinery is being developed on an exclusively brownfields site, which brings a range of environmental benefits. It has a closed circuit design that will recycle water and reagents, dramatically reducing the volume of waste products produced. Permanent waste disposal facilities will also be located inside previous mining voids without rehandle.
What are the main challenges that the rare earths industry faces worldwide?
Historically, the rare earths industry has encountered a number of technical, market and other challenges. Iluka has been cognisant of this from the outset and sought to de-risk the Eneabba development as much as possible. This includes our strategic partnership with the Australian Government.
The clear opportunity is to be at the forefront of the global energy transition by enabling electrification, which cannot occur without rare earths. The Eneabba refinery positions Iluka to do this while also diversifying the supply chain and facilitating the development of Australia's rare earths industry.