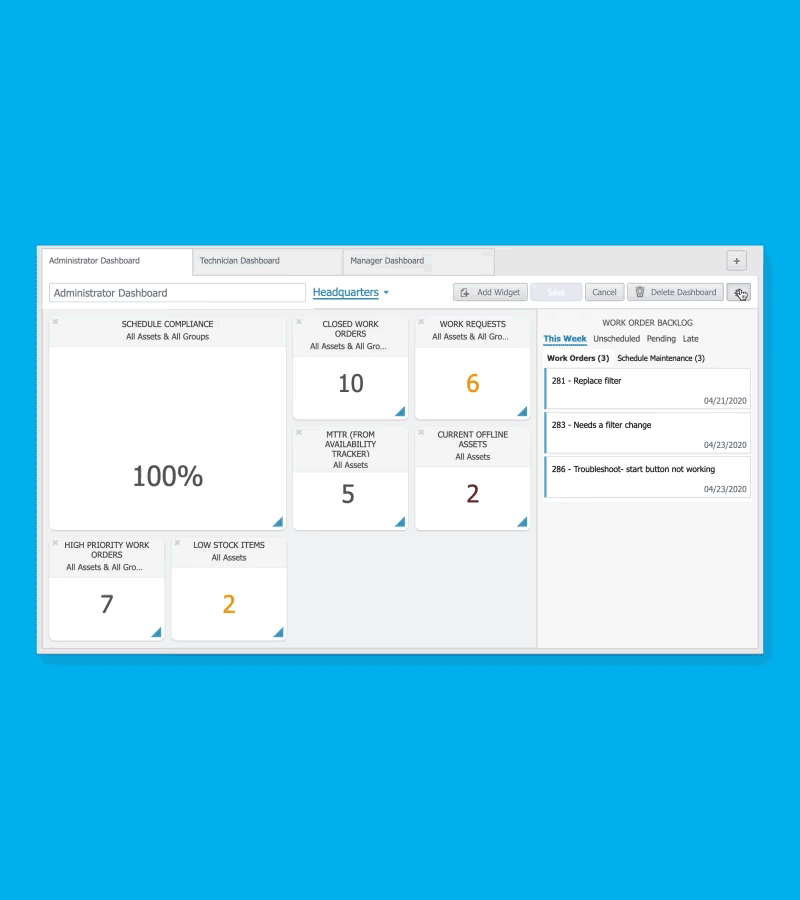 Fiix is a cloud-based computerised maintenance management system (CMMS) that helps operations teams schedule, organise and track equipment maintenance, connect to business systems and make data-driven decisions.
Fiix is the perfect solution for equipment-intensive, production-oriented customers who want to get off pen and paper and onto software to run their maintenance operation. Fiix's CMMS helps teams improve equipment performance and ultimately reduce costs, increase productivity and provide a safer working environment.
How can Fiix can help you stay on top of your maintenance?
Create, complete and track work orders quickly and efficiently with Fiix's AI-powered work order software
Easily organise, track and optimise asset performance
Take control of your storeroom with pain-free inventory management
Get actionable maintenance insights on demand, with an advanced reporting and analytics function
Manage maintenance from anywhere at any time with Fiix's mobile CMMS app.
NHP has partnered with Fiix in Australia and New Zealand and has a team of Account Representatives who specialise in Fiix CMMS.
These Fiix product experts will take the time to:
walk you through the platform, demonstrating how simple it is to use
explain the benefits that you'll realise within your specific business environment
assist you in setting up your Fiix platform from start to finish, with ongoing after-sales support.