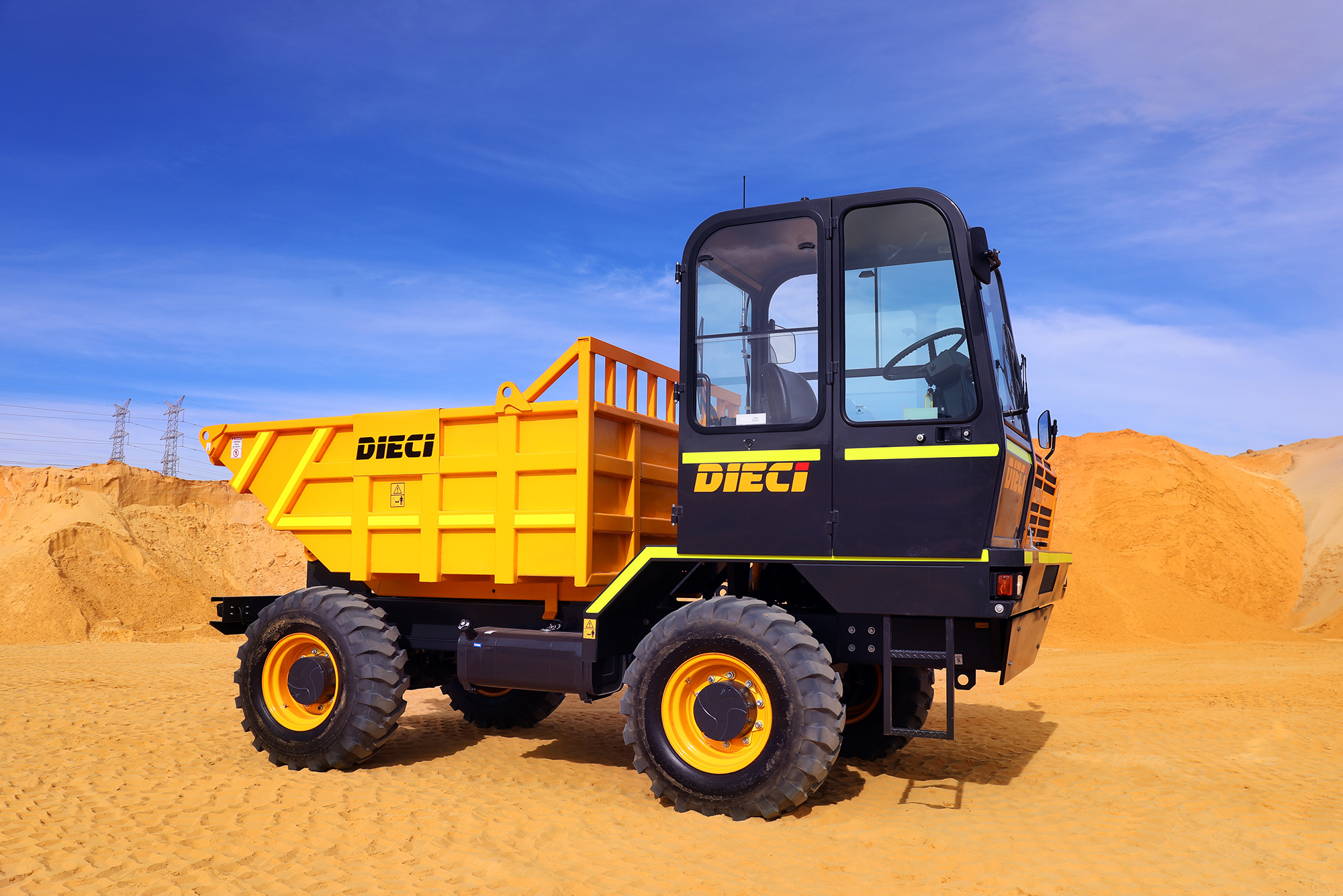 Sponsored by Dieci Australia
Tough and reliable Dieci Dumpers
Dieci dumpers are ideal for handling materials in mining or industrial environments.
W
orking underground is a very arduous and dangerous job, in which the thorough maintenance of vehicles and structures is an essential factor for the safety of operators.
In the mining sector, highly specialised equipment is required, and stringent machinery specifications need to be met. Due to experience gained in this industry, Dieci Australia have become specialists in "Mine Spec" equipment, working with customers to produce customised machines to suit their requirements.
Designed with the same quality design as their telehandlers, Dieci's dumpers are a versatile, manoeuvrable and lightweight solution with robust construction and industry standard components.
Robustness and practicality are primary characteristics of Dieci dumpers, thanks to the adoption of particular technological devices and quality components they are perfect for guaranteeing extreme performance such as those required in working in mines, quarries and tunnels.
Built with the Dieci PX off-road chassis, these machines have proven their tough off-road capabilities against Australia's harshest environments.

These vehicles have a much smaller footprint than standard trucks, with a turning circle unparalleled by any other machine in its class, while still having a large payload capacity, given how compact they are. This makes them ideal for worksites that have limited space or where larger vehicles are impractical.


With a maximum capacity of up to 12,000 kg and load volume of up to 7.0 m3, Dieci dumpers are supported by a hydraulic system that allows the dump body to tip automatically.

All models have a fully enclosed ROPS – FOPS rated cab with air conditioning, double swing doors and reversible driver's seat (allowing the driver to face over the cabin or the tray when operating). Many localised custom options are also available to ensure maximum productivity, safety and site compliance.
With 4WD, and 3 steering options - 4WD, crab and front steering, Dieci dumpers can manoeuvre around the tightest of worksites.
Ease-of-use and driver safety are essential factors for every vehicle produced by Dieci, to which the company has over the years built a solid reputation for reliability and expertise among companies in the construction, agricultural and mining sectors.
DP 4200 Key Features:
Engine: FTP
Maximum Capacity: 8,500 kg
Width: 2,350 mm
Height: 3,010 mm
Dumper Body Capacity: 5.3 m³ (Heaped)
Total Weight: 5,000 kg
DP 7000 Key Features:
Engine: FTP
Maximum Capacity: 12,000 kg
Width: 2,350 mm
Height: 3,090 mm
Dumper Body Capacity: 7.5 m³ (Heaped)
Total Weight: 5,000 kg

Dieci dumpers are in stock and available across Australia through the Dieci Australia dealer network. For more information, contact Dieci Australia

Contact information