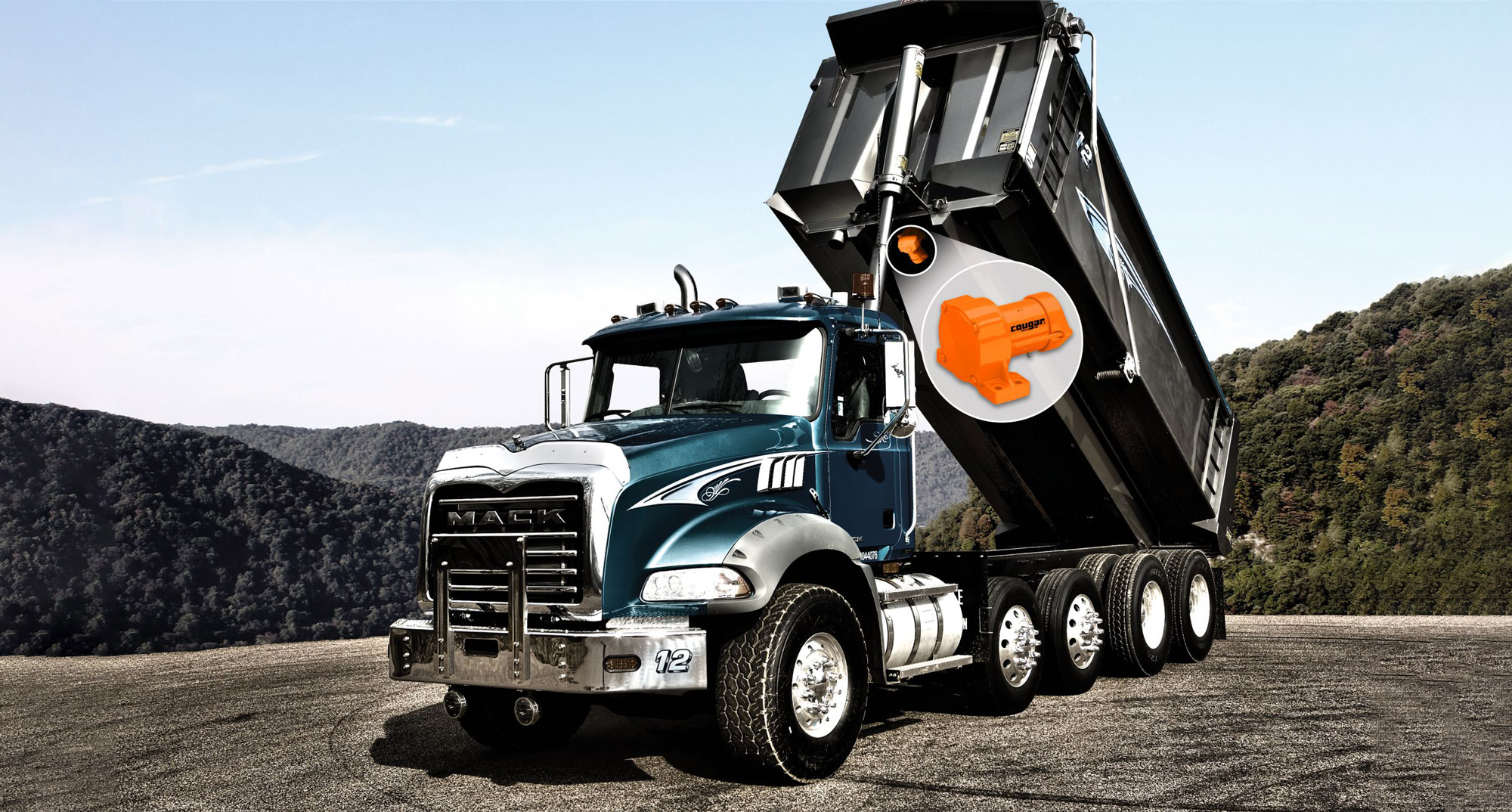 Sponsored by Martin Engineering
Shake it good!
The fluidity of your system flow goes far beyond vanity.
T
here's nothing more frustrating than tilting the truck bed and standing there because the material has compacted and your cargo won't budge.
For many years, the necessity to store, move and manipulate material in bulk has been a difficult task: the clogging of the material impacts not only the production and transportation of the product, but also creates an environment susceptible to.injuries and health risks for the employees.
Historically, techniques such as water and air lances, silo cleanout equipment, shotgun blasts and even dynamite have been used to eliminate material blockage. The most common means of material removal over the years is the use of a sledgehammer.
Adding one of Martin's Truck Vibrator not only saves you money on costly repairs to your trucks, it increases productivity by eliminating carryback. Our Cougar® Truck Vibrators, for example, give you more payloads per cycle and fewer cycles per job – fewer cycles' lower labor and fuel costs and decrease vehicle wear. Material is evenly distributed during spreading. Cougar® Truck Vibrators eliminate bed cleanout time and the need for workers to climb into the truck beds to manually remove material, resulting in lower workman compensation claims.
That means you can unload truck loads faster and get drivers back on the road more quickly.
In addition to our electric truck vibrators, we also offer hydraulic vibrators capable of delivering more power relative to the size of the unit, as well as low-noise options for use at indoor unloading facilities. For spreader trucks, these products will help you unload your cargo evenly.
Our Piston Vibrators are an economical solution that requires minimal maintenance or lubrication when powered by filtered compressed air and the Roller Vibrators are available in a variety of sizes and strengths, delivering a high level of vibratory force and are ideal for unloading railcars and compacting both concrete and refractory.
Our technicians and engineers are available to provide expert advice and assistance on these products and all of your bulk material handling questions and problems.

Check our Truck Vibration Selection here.
Contact information
Martin Engineering Australia
20 Ern Harley Drive
Burleigh Heads, QLD 422
Email: mea@martin-eng.com
Tel: +61 7 5522 0841