Workhorse workwear stands for you
The worker, the business owner, the safety officer. We are fierce in our desire to protect workers and get them home safely.
A
ll our efforts are put into the design, development and manufacturing of
industrial quality workwear, we are relentless at ensuring we keep our quality
high and our costs low.
At Workhorse Workwear we are immersed in industries, we partner with you to develop and deliver workwear that protects you and your employees.
Our mission is to be the smart choice in workwear, the provider of industrial workwear that is protective and will endure the harshest environment.
Our vision is that everyone can afford to wear the right workwear to stay safe and perform at their best.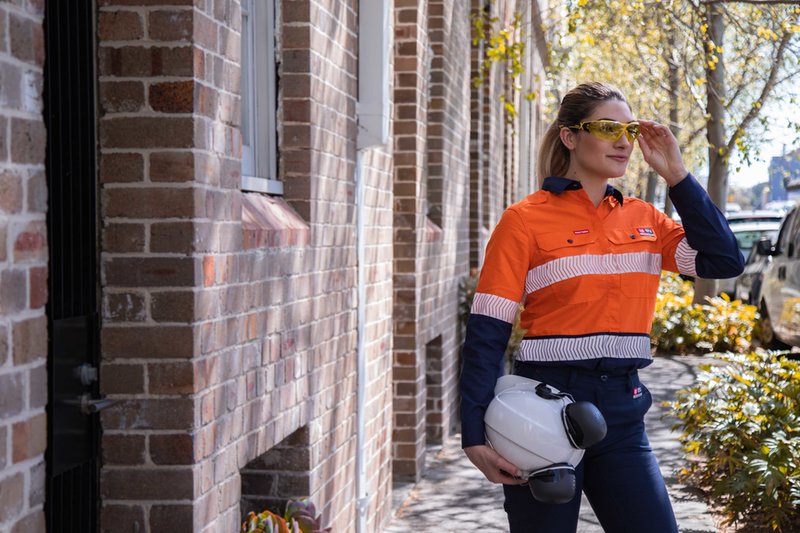 Workhorse Workwear prides itself on being THE SMART CHOICE when it comes to uniform selection.
Our priority is delivering Industrial quality workwear to businesses all across Australia and New Zealand at affordable prices.
Launched in 2014, after extensive development and wear trialling in some of Australia's harshest working conditions, our core range was refined and given the tick of approval. Since then we continue to deliver industrial strength workwear that protects and serves our wearers.
We take pride in our name as we believe a uniform is one of the key workhorses for a business and brand, it protects the worker yet allows a business to project a professional image.
At Workhorse Workwear we manufacture industrial strength workwear without
the hefty price tag. We truly value our customers and see our relationship as
a partnership, developing workwear in consultation to ensure they are functional, durable and appealing.
Delivering quality
Quality Matters. Our Workhorse garments are carefully designed and tested for safety, performance, style and comfort.A new level of comfort and dexterity
Putting our customers and safety first, we ensure that our Workhorse garments meet the relevant industry based requirements and comply with recognised local and international standards. We partner with recognised brands such as 3M™, YKK and Cordura® to ensure that you, our customer experiences the highest quality accessories and industrial performance when wearing our Workwear garments. We test our fabrics against recognised standards and employ rigorous quality inspections on workmanship as quality matters.
Our Workhorse factories undertake regular quality and technical assessments and audits by our internal quality team. Our factories quality performance is continually monitored, and by utilising customer feedback mechanisms, we are able to continually improve our Workhorse garments.
Our designs
We recognise the diverse needs of our customers and have expanded our already comprehensive range to include additional lightweight shirts, polos, cargo trousers and shorts.
Workhorse continues to evolve and expand delivering new features, benefits and improvements across the range. Each garment is designed to meet the needs of the hardest of workers and manufactured to the highest standards.
Quality assurance
1. Development
Once the design is signed off and at development stage, garments are fitted
All prototypes are checked to garment specification and reviewed thoroughly prior to approvals
Fabric is tested to recognised Standards
Lab dip and colour are assessed to Master Shade Standards
2. Pre-production
Prior to production commencement, a set of samples in each size is made
Multiple sizes are fitted on different body types to ensure good fit across all shapes
Sample are signed off and Gold Sealed for approval to proceed to production
3. In-line
Fabrics are tested and approved before cutting can commence
We have in-line inspectors checking each production line ensuring garments meet specification and any quality defects are captured before garments are completed
4. Post Production
Once bulk production is completed, a final quality inspection is conducted. This is completed by either our own Workhorse quality team or by an approved independent inspection company
Bulk production is shipped only after bulk approval

Responsible sourcing
Workhorse, as a part of Blackwoods, is a recognised leader in managing design, development and supply chains globally, as such we are committed to working with our supply partners to continuously improve ethical business practices through engaging with the partners to deliver sustainable solutions.
We aim to not only better mitigate reputation risk to our business and you – our valued customer – but through stronger relationships with our preferred suppliers, we proactively promote responsible behaviour in our supply chain to protect our brands and the well-being of workers/their communities in the factories we work with.
Workhorse workwear is exclusive to Blackwoods.
Contact information