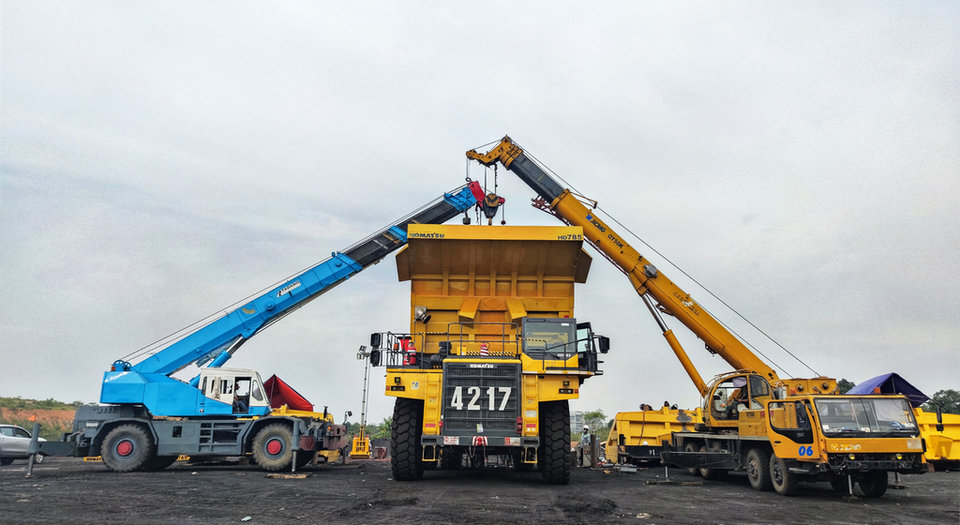 An industry-led revolution? Inside the Minerals Council's net zero pledge
Following the Minerals Council of Australia's net zero pledge, Abigail Armstrong takes a look at the progress made so far, and whether the mining sector could create real change.
I
n 2020, the Minerals Council of Australia (MCA) unveiled its Climate Action Plan, making clear its ambition to decarbonise mining operations in the country. One year on, and a month before the world gathers in Glasgow, Scotland, for the UN climate conference COP26, it has increased its commitment by announcing plans to reach net-zero by 2050.
To accomplish this, member companies will need to make significant investments into technology, proactively adopting those that are available now and working to develop emerging solutions. Along with this increased target, the MCA has released a Progress Report, highlighting how mining companies are embracing greener technologies and practices.
"It is evident that the sector and Australia continues to implement a technology-led transformation which in turn is minerals intensive in the manufacture of cleaner energy and low emissions technologies," wrote Tania Constable, CEO of the MCA in the report's introduction. "This inevitably increases the reliance on Australia's key metals and minerals such as lithium and copper."
As the world looks to build out more sustainable systems, mining operations will be needed to supply key components. For example, lithium – of which Australia has an estimated 5.7 million tonnes, the second-largest resource in the world - will be needed for the production of technologies like battery storage and electric vehicles.
Australian mining companies, therefore, have a significant role to play in providing the materials needed for net zero, but in order to truly take its place within the growth of such environmental sectors, mining companies need to work to decarbonise their operations, making them as sustainable as possible.
So how far have mining companies come over the past year?
Technology, transparency and advocacy
The MCA's Climate Action Plan set out three overarching goals: the first is to support the development of technology pathways to achieve significant reductions in greenhouse gas emissions; the second is to increase transparency of climate change-related reporting and informed advocacy; and the third is to develop knowledge sharing around the mining sector's responses to climate change.
Within these goals, there are ten climate actions supported by 30 individual measures laid out over a three-year rolling work programme.
The minerals industry has already taken a strong proactive approach on research, development and deployment.
"The minerals industry has already taken a strong proactive approach on research, development and deployment of technology applications across our businesses," wrote Constable in the plan.
"Major opportunities exist in pursuing decarbonisation including through operational efficiencies, abatement, developing and deploying low emissions technologies including renewables, hydrogen, proven, safe and reliable Carbon Capture Utilisation and Storage (CCUS) and advanced nuclear solutions, as well as digitisation, automation, and electrification."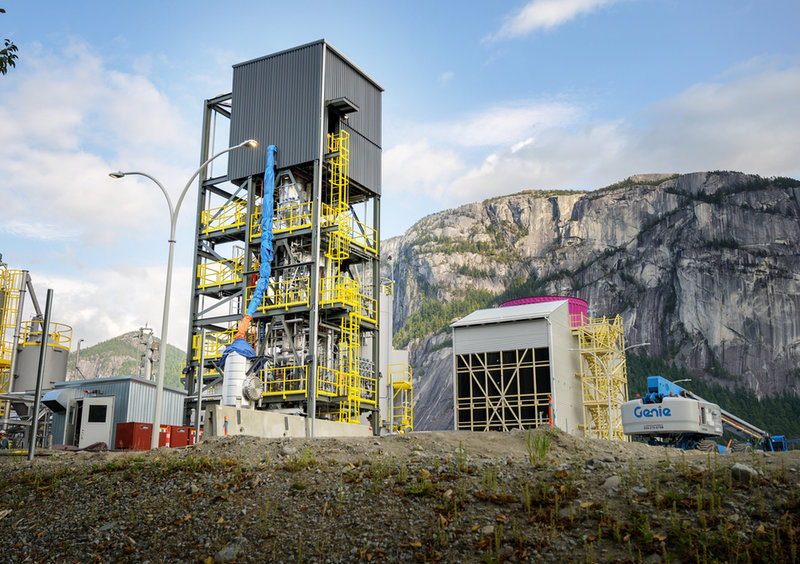 // Squamish BC, Canada - August 21, 2021: The Carbon Engineering Direct Air Capture (DAC) carbon capture plant with the Squamish Chief mountain in the background. Credit: David Buzzard / Shutterstock.com
Embracing the sunny side
Over the past year, one of the key areas of development for a number of the MCA's members has been in embracing renewable energy to help decarbonise their operations. Australia holds a huge amount of renewable energy potential, in particular in terms of solar power generation.

According to the Australian Renewable Energy Agency (ARENA), solar PV contributed 10% of the nation's electricity in 2020-21 and is currently the fastest-growing source of generation in the country. It is particularly well suited to many mine sites, given their remote nature.
In February 2020, Rio Tinto announced that it was to develop its first solar plant as well as a lithium-ion battery energy storage system at the Koodaideri mine in the Pilbara region of Australia. At the time, the company's Iron Ore CEO Chris Salisbury said it was a significant milestone in their work to cut down their emissions.
100,000 solar panels [are] to be installed as part of the A$98 million project.
"We are investigating additional renewable energy options in the Pilbara, as well as other opportunities to reduce emissions across our entire global portfolio, building on the 43% reduction in absolute greenhouse gas emissions since 2008."
Along with the 100,000 solar panels to be installed as part of the A$98 million project, a 12MWh battery will provide storage as well as spinning reserve generating capacity, which will additionally help to provide stability to the network.
The MCA's Climate Action Plan Progress Report also highlighted that Newcrest has contracted wind energy for more than 40% of its Cadia mine's projected energy demand from 2024.
Electrifying vehicles: a clear road to emissions reduction.
How the energy is used is also changing as companies work to lower emissions, and many mining organisations are looking to electrification of vehicles to reduce their environmental impact.
According to a report from the Rocky Mountain Institute, there are around 28,000 large mine hauling trucks in service currently, with the majority being diesel-powered. These trucks consume around 900,000 litres of diesel per year, making up 30%-50% of a mine's total energy use.
This means that collectively, mining trucks emit 68 million tons of CO2 or the equivalent of the total greenhouse gas footprint of Finland or New Zealand. The opportunity to lower emissions through innovative new transport technologies is therefore clear.
Fortescue Metals Group announced in 2020 a goal of achieving net-zero operational emissions for 2040 along with an interim target of reducing scope one and two emissions by 26% from current levels by 2030 within its existing operations.
Key to this is going beyond automation - having celebrated its 100th autonomous haul truck at its Chichester Hub in the Pilbara in 2020 - and starting to decarbonise its fleet using hydrogen as well as battery electric energy solutions. In March 2021, the company announced a new partnership with Williams Advanced Engineering to allow it to build a zero-emission battery electric haul truck for mining operations.
Fortescue and our partners have announced investments in excess of $800m in significant energy infrastructure projects.
When it committed to net zero, Fortescue CEO Elizabeth Gaines said the company supports the Paris Agreement's long-term goal of limiting global temperature rise to well below 2°C above pre-industrial levels, and is working to reduce its emissions to align with such.
"Since October 2019, Fortescue and our partners have announced investments in excess of $800m in significant energy infrastructure projects which will increase our use of renewable energy and will be a key contributor to our pathway to achieve our emissions reduction targets."
Other mining companies are exploring electrified trucks, including AngloGold Ashanti, which is currently upgrading its diesel haul fleet. It is trialling a fleet of six new electric haul trucks at its Tropicana gold mine to reduce diesel consumption.
There are some key challenges surrounding such a change, in particular the sheer size of the vehicles used at mine sites and the capacity of battery needed to power them. But as the technology becomes more efficient, electrified mining vehicles are set to become increasingly common.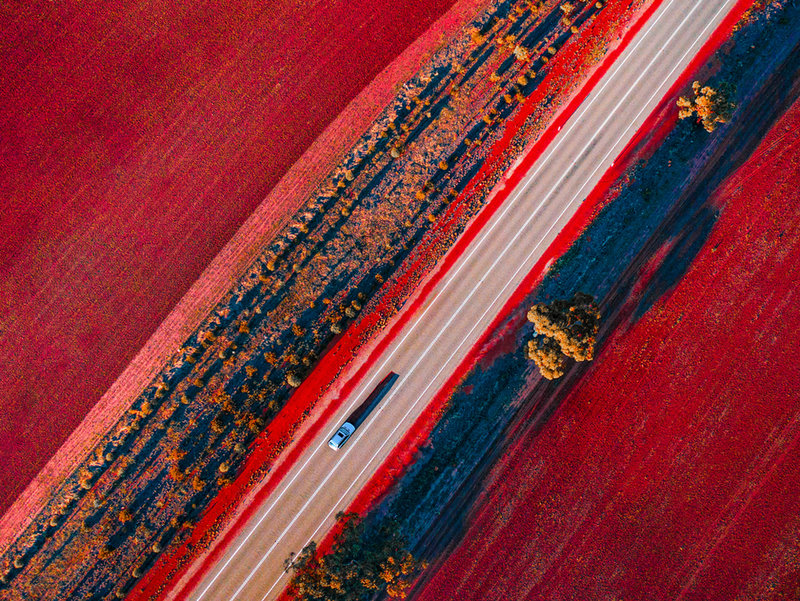 CCUS: Has its time finally come?
Beyond electrification, a number of Australian mining companies are exploring innovative new technologies such as CCUS to decarbonise their operations. The potential of CCUS has long been touted across numerous sectors, but as a recent report from the International Energy Agency (IEA) notes, it has struggled to live up to its potential thus far.
The process has often been looked to as a solution for industries that are typically seen as being difficult to decarbonise, such as mining, petrochemicals and heavy industry, but deployment has been slow. Investment in the sector remains consistently below 0.5% of global investment in clean energy and efficiency technologies annually according to the IEA.
As the focus on net-zero continues to grow however, there are signs that this is changing, and this can be seen in the mining sector in Australia. Glencore, for example, has launched a CCUS project in the Surat Basin in Queensland, as part of its Carbon Transport and Storage Company (CTSCo) arm.
The A$210m [Milmerran project] received A$5m in funding from the Australian Government in June 2021 to further its development.
Here it is looking to capture the carbon emissions from the Milmerran coal-fired power station, and then store them deep underground in the Surat Basin. The A$210m project received A$5m in funding from the Australian Government in June 2021 to further its development.
The mining giant is working together with Low Emissions Technology Australia and the Australian National Low Emissions Coal R&D on the project, as well as signing a Memorandum of Understanding with China Huaneng Group Clean Energy Research Institute Co. in April to share understandings around the development of CCUS.
"We are very pleased to strengthen our collaboration with China Huaneng on the CTSCo Project," said Glencore CEO, Ivan Glasenberg earlier this year. "This project is vitally important because it can scale up to support the reduction of Scope 3 emissions from the use of fossil fuels across a broad range of industrial sectors."
At other mine sites, emissions are being captured and given a second life. For example, Anglo American is capturing methane at its Moranbah North, Grosvenor and Capcoal underground metallurgical coal mines, which is being used to generate more than 140MW of electricity per annum at nearby power stations.
The MCA's net zero target will undoubtedly push the mining sector in Australia, with large changes required to revolutionise the sector. But positive steps have already been made, with renewables and electrified vehicles becoming increasingly commonplace in particular. Significantly, the sector must continue to focus on transparency and knowledge sharing, to support real change in its own operations and those of the wider mining community.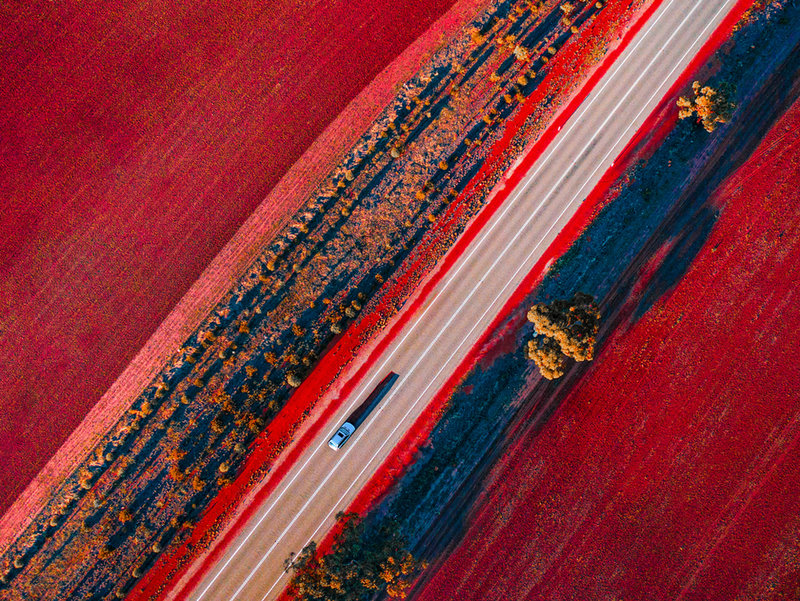 // Main image: Palembang, Indonesia. August 14, 2021. Assembly of the Komatsu HD465 mining dump truck at the coal mining range. Credit: Masmikha / Shutterstock.com