Water is vital to the survival of remote mines and the communities they support.
With more than 100 years of manufacturing experience and service, Steel Mains continues to provide the water, energy and mining sectors with bespoke and effective engineering solutions.
T
ransporting a scarce resource like water to remote destinations and communities is not an easy endeavour in Australia.

As a leading Australian based manufacturer, Steel Mains has worked with some of the leading names across multiple industries to establish a reputation as the top choice for steel pipeline and fittings products. Steel Mains maintains local content, backed by an established highly successful track record through its work with mining industry leaders such as Rio Tinto, BHP, AGL and QGC.
Bespoke Solutions For Every Challenge
As pipeline corrosion continuously remains a burden to the water industry, there are several ways to tackle this challenge. Steel Mains has adopted a unique approach by integrating product quality, longevity, and installation cost-savings as part of our technical solution.
Water asset owners benefit from Steel Mains' proprietary Sintakote® coating technology – a medium density fusion bonded polyethylene bonded to the steel substrate that provides corrosion protection of over 100 years.
Steel Mains also offers a unique Sintajoint® Rubber Ring pipe jointing (RRJ) technology, which eliminates welded joints, allowing project operators to complete installation within a shorter time frame through simpler pipe laying procedures. Without welded joints, operators require a smaller number of construction and plant equipment, and the eliminated costly non-destructive testing (NDT) and associated quality control checks.
To complete the pipeline system, Steel Mains offers a variety of pipe lining options to address project specific requirements from mining companies. These include projects with very aggressive water, corrosive soils, and high service temperatures.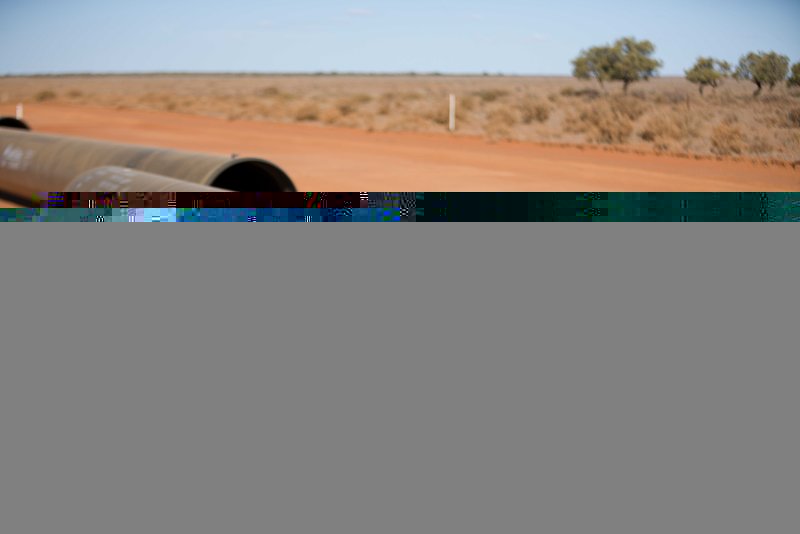 Australian Made, Australian Jobs
The manufacturing sector is vital to the Australian economy as it nurtures essential skills and drives innovation across the economy.
"Steel Mains is a proud Australian manufacturer of steel pipes and fittings with manufacturing facilities in Victoria and Western Australia. More than 98% of content is local including raw materials such as steel being sourced from Australian iron ore, corrosion protection coating and lining sourced from local quarries and Australian labour." Steel Mains' Mining Business Development Manager, Amir Vahdani tells Mine.
Steel Mains has a manufacturing capacity of 70,000 tonnes per annum and can manufacture pipes and fittings to any size in length and diameter, offering customers complete flexibility.
Steel Mains has also attained certifications such as Product Standardsmarks, ISO 9001 and WSAA appraisals to ensure products are manufactured to the most stringent quality standards, providing customers supply security.
As an example, Steel Mains manufactured and supplied the pipes and fittings for the 264km Wentworth to Broken Hill Pipeline. This is testament to promoting a complete economic Australian benefits solution. The project involved 30,000 tonnes of Australian steel to manufacture 20,827 of 762OD straight length pipes, mobilising both of Steel Mains' manufacturing plants in Victoria and Western Australia. At its peak, more than 240 Steel Mains employees were working on this project and during construction, over 150 locals contributed to this project, reaching over 500 construction workers during installation. Steel Mains' proprietary technology of Sintakote® coating and Sintajoint® Rubber Ring joint assisted the contractor in achieving a record pipelaying rate of 7.3 km in one day.
WENTWORTH TO BROKEN HILL PIPELINE CASE STUDY – CLICK HERE FOR MORE INFO
Sintakote steel pipe reduces the plethora of risks in long terms asset by providing a robust system that meets simplicity, flexibility, and asset security. When the lifespan and investment security of your water infrastructure asset are important to you, look no further than Australian manufactured Steel Mains pipe and fittings.
Contact information
Steel Mains Pty Ltd
125-175 Patullos Lane
Somerton, VIC, 3062
Australia
Tel: (03) 9217 3110
Web: www.steelmains.com