Bright prospects. Above and below ground.
Throwing the spotlight on mining, bauma is the ideal platform for doing successful business. Because it brings together the key players from all over the world. Because it introduces all relevant technologies and trends. Because it highlights new potentials with the partner country Canada.
To be brief: because it's more than the leading trade fair—it's the heartbeat of the industry.

Mining Inside: let's produce business
Mining innovations as far as the eye can see. An excellent cast of exhibiting companies. Trendsetting innovations as protagonists. We think that's more than good enough for the movies. Welcome to the industry's ultimate experience. Enjoy the show!
Setting the standards: key facts on bauma
bauma 2019 is ready to reach all-time highs: with a total of 614,000 m² of exhibition space and over 3,500 exhibitors from 55 countries. The 2016 edition saw 583,736 visitors from 219 countries, including the 138,929 visitors in the mining sector. Will you be one of them in April?
bauma welcomes Canada
At the 2019 edition of bauma, all eyes will be on the designated partner country Canada. Being one of the largest and most diverse in the world, Canada's mining market offers plenty opportunities for companies and investors from abroad. Gain important insights. And benefit from the one-of-a-kind hub with global network: bauma.
Taking the leading role: the mining exhibitors
Around 600,000 experts including 684 exhibitors and 138,929 visitors in the mining sector. So much for bauma 2016. What to expect in 2019? Some examples: ABB, DSI, FAM Förderanlagen, FLSMIDTH, Haver Niagara, KGHM Zanam, Komatsu Germany GmbH – Mining Division, Liebherr-International, Miller Technology, Siemens, ThyssenKrupp Industrial, WEIR Minerals, Zeppelin Baumaschinen GmbH / CAT
Let's rock the mining sector! Get your ticket now.
Use our online tickets to save time and money—and avoid waiting times at the entrance. Simply hold your Print@home ticket or Mobile Ticket up to the scanner at the entrance's turnstile and pass through immediately.


The entire spectrum of mining at bauma 2019
Machines for extraction of raw materials and for mining
Shaft sinking
Exploration drilling
Heading (also for tunneling) / Drilling
Shaft support
Roof for roadways supports
Facilities for lowering groundwater
Pumps
Scrapers for gravel extraction
Longwall mining
Room, pillar and vein mining (also tunneling)
Ventilation and air-conditioning
Stowing
Dewatering
Pen cast mining, extraction
Marine mining
Blasting equipment
Surveying/measuring technology for mining
Continuous conveying
Discontinuous conveying
Bin equipment
Shaft winding equipment
Mineral processing technology (incl. coke oven equipment)
Complete processing plant
Crushers
Mills
Screening machines
Sorting equipment
Dewatering units
Briquetting plants
Granulation machines
Palletizing machines
Bins
Dryers for sand and gravel
Dedusting units
New layout, new opportunities
Even larger, even better, even more convincing: with two new halls and optimized open-air areas, bauma 2019 will once again surpass itself. 3,500 exhibitors from 55 countries will use the 614,000 m² of exhibition space to showcase the latest innovations and trends in the mining and construction industries. Discover the many benefits.
Impressive. Inspirational. Intense.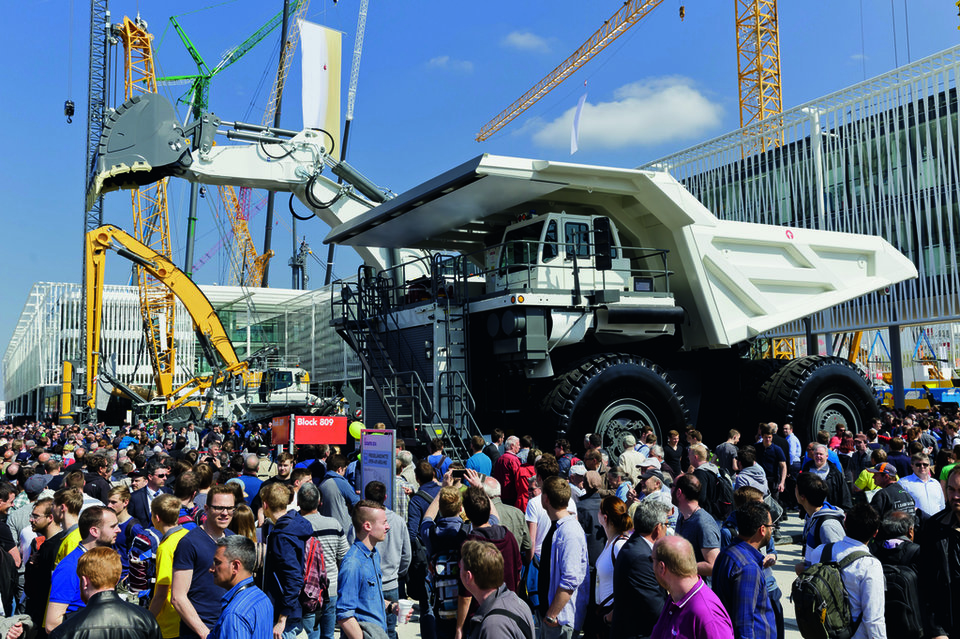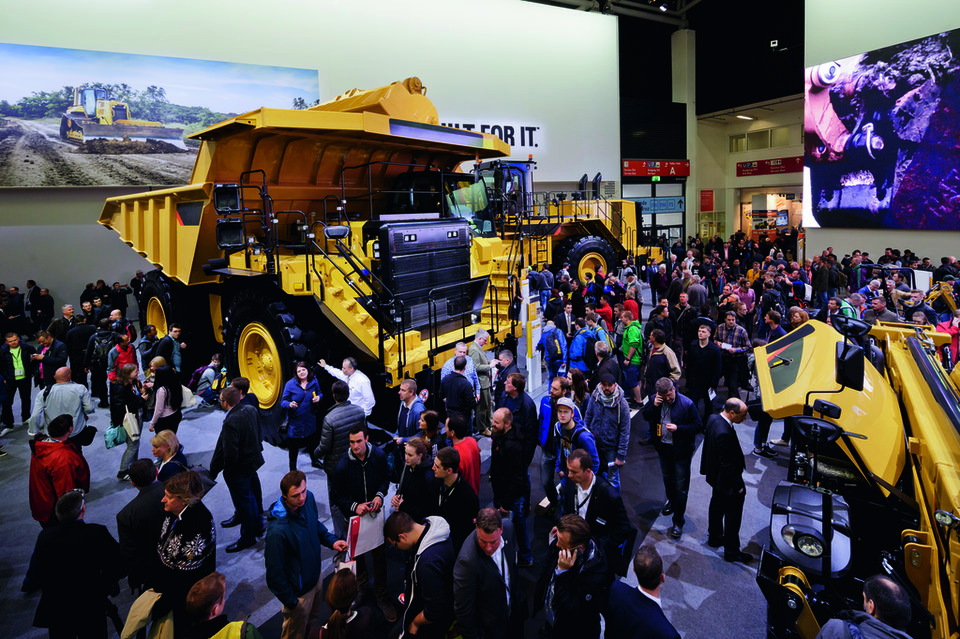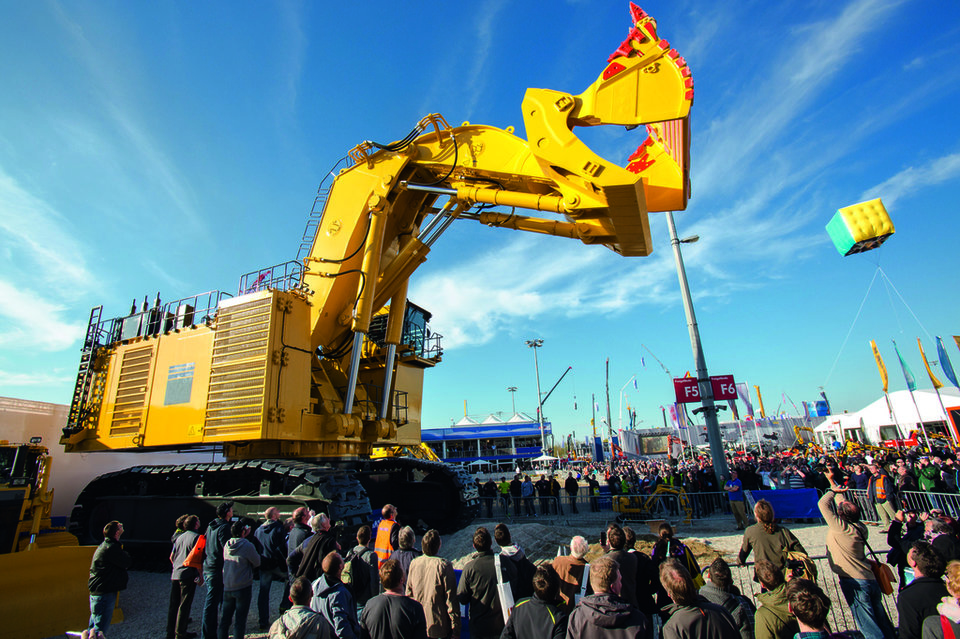 What mining exhibitors say about bauma
"We had many visitors to our booth. They came to buy: and orders were taken. At the same time there is a nice atmosphere, sometimes it even seems like one big celebration. In our marketing mix bauma is a central focus, with significance far beyond Germany itself. We have visitors from all the countries of Europe and from around the world. bauma is a gigantic international event. We make use of the attention bauma attracts to present our innovations. This event is a milestone for the industry. It's not only Komatsu that tries to get certain machines ready in time for bauma. This trade show really drives the entire industry forward." Masatoshi Morishita, Managing Director & CEO, Marketing Division President, Komatsu Europe International, Belgium
"bauma as the leading trade fair has always been a kind of barometer for the industry and from the start it had a very special significance for our company. Our bauma presentations every three years reflect the development of our family firm. 2016 was another big and important milestone for us. For the first time we had the brand Benninghoven on board which is supplementing our product program of asphalt mixers. Our presentation at bauma 2016 was the most successful so far in the company's history." Jürgen Wirtgen und Stefan Wirtgen, Managing Partners, Wirtgen Group, Germany
At the core of bauma: the industry's megatrends
Digitization, sustainability, efficiency. bauma 2019 will not only introduce these major trends in the construction and mining industries. It will precisely explore them. The trends that particularly move the mining industry include autonomous driving, sustainable mining, work safety, remote control, networked construction sites and electric drives. Already prepared to discover them?
Contact:
Messe München GmbH
Messegelände
81823 München
Tel. +49 89 949-11348