Quattro Project Engineering
Our range of 'Q-Products' was established from our own contracting operations, changes in legislative environment and the critique of conventional methodologies, and each has been proven to achieve its goal of contributing to the continual improvement of the industries we service.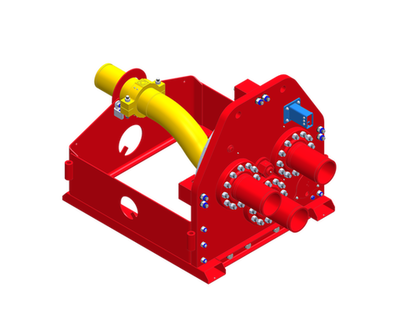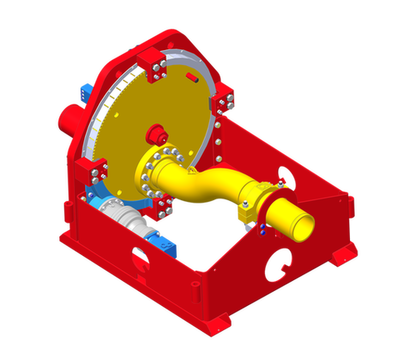 The Quattro 4 position paste diverter offers an unprecedented level of control to underground paste reticulation systems. Engineered in accordance with statutory code requirements the QD4 enables safe, controlled and efficient diversion and isolation of pressurised paste lines in an underground environment.
System Isolation
Line Diversion
Line Dump
Rated to 10MPa
1000V drive
Full Automation
6" and 8"
Auto and Manual
Lockout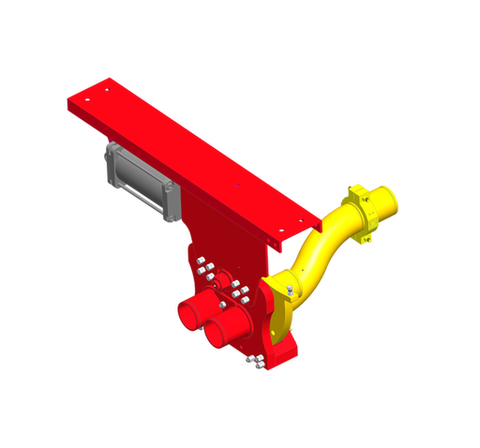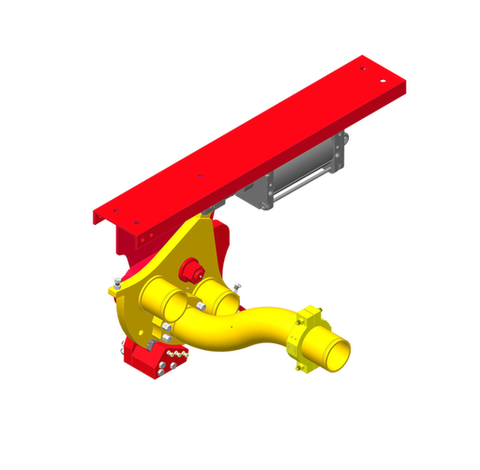 Rated to a pressure of 10MPa, the QD2 allows the automated diversion or dumping of the system from one line to another in seconds. The QD2 has a low profile frame which bolts directly to the backs in line with existing reticulation pipework. Via the inclusion of additional ports to the sluice plate, the QD2 facilitates downstream segmented flushing or a pipe inspection access point.
The QD2 plays a key role in mitigating the risks associated with system stoppage/blockage. By maintaining a full line condition and being able to "crack" a pressurised line, the QD2 effectively reduces the system friction losses that impact the flushing process and thus ensures the reticulation line can be cleared quickly prior to first set. Once the stoppage/blockage has been cleared, the system can be reinstated in seconds, ensuring production schedules are maintained and form an essential part of a modern paste backfill delivery system.
Isolation
Dump
Diversion
Rated to 10MPa
Schedule 80 Pipe
Automated Control System (PLC)
Various Mounting Configurations
Standard ANSI 600 Flanges
Insitu Service and Overhaul (Seal replacement)
Available in 6" and 8"
Auto and Manual Lockout
No Dead Zones
Robust, Rugged Construction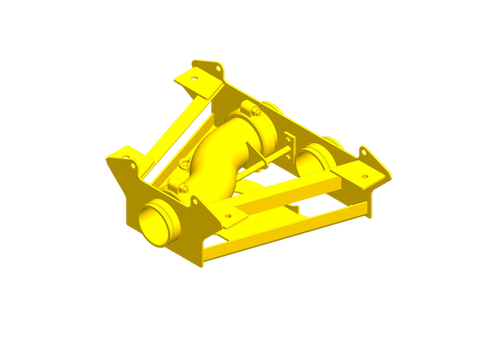 Line changeover in complex paste backfill systems has historically been a time consuming process requiring intensive plant and manpower.
The Quattro Changeover Spool is a simple jig designed to streamline this process to allow underground personnel to focus on other critical activities. Rated equivalent to the reticulation system it is servicing the QCS has one incoming line which can easily be switched between two outgoing by rotating the included S tube through 180°. The system utilises Victaulic couplings to further streamline the changeover process and align with existing reticulation.
HP90ES Victaulic Couplings
6" & 8" Pipe
Certified to 10 MPa
Backs mounted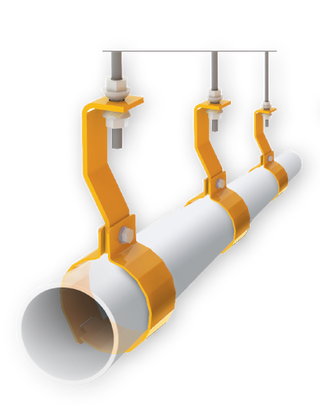 Our fully engineered and certified Quattro Q-Claw offers a technically sound solution which significantly reduces the cost associated with each pipework installation. By offering a single point of support, the requirement for the drilling and installation of rock bolts is halved, while
the Quattro Q-Claws ability to "hug" the pipe greatly improves the ease of pipe suspension.
Certified to a SWL of 1000kg
Halves requirement for rock bolts
Installation time greatly reduced
Reduced cost
6" & 8"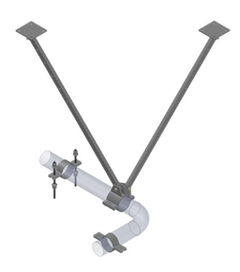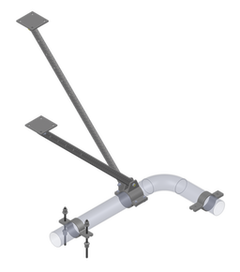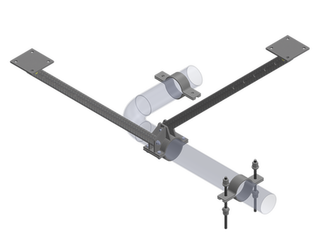 The Q-Brace system allows lightweight, multidirectional tensile bracing from a system that is easy to site install without the requirement for custom pipe fabrications. Secured to the pipe via bolt on friction Clamps, the bracing arrangement can be installed anywhere along the pipework as required. The system has been designed such that the lengths of each brace can be adjusted to suit site conditions while the systems symmetry resolves loads in any direction.
Improved safety
Multi-Directional Bracing
Lightweight Construction
Clamp on Bracing
Tensile load resolution